If you are after a Nespresso machine and want something beyond Double espresso, then the Nespresso Vertuo range is a perfect choice.
The upgraded version of Vertuo plus-Vertuo Next offers you the availability of 5 cup sizes. Nespresso Vertuo next is highly appealing because it offers unique features, a great attractive and innovative design, and, most importantly, cost-effective.
Besides all these unmatched features, many coffee forums and discussion panel users complain about troubleshooting issues and the reliability of Nespresso Vertuo Next. One most common issue is continuously white light blinking, either flashing or solid on Vertuo next.
Are you the one who is also facing this issue? If yes, then you need not worry because I have complied some successful solutions shared by Users who have encountered this issue. In case, these solutions don't work for you it is better to contact Nespresso customer support to seek their professional support. So, keep reading to learn how!
Nespresso Vertuo Next troubleshooting Issues
Although Nespresso vertuo next is an upgraded version of Vertuo plus with the addition of many integrated unique features such as Bluetooth connectivity, highly upgraded design, additional programming, user-friendly display, and pour-over coffee pods.
But unfortunately, technical Engineering issues are still out there. Nespresso has made several design variations since Vertuo Next launched. However, these changes aren't fruitful in terms of reliability. Many Nespresso Vertuo Next owners still appear to have a couple of issues than any other Nespresso vertuo series model.
There have been many rumors that the Nespresso has stopped the production of Vertuo Next as of March 2022 after having a couple of problems with the machine. Some of the most prominent issues that users have encountered are given below.
Leakage of coffee or water from the machine
Coffee tastes like burst or plastic because of internal pieces melting
Orange light blinks alert. They are documented in the user manual and are easy to resolve.
coffee is not hot enough
No coffee or water is flowing out of Nespresso Vertuo
Nespresso vertuo next does not pair up with Bluetooth
Nespresso vertuo next not connected to WI-Fi
Unfortunately, a limited troubleshooting solution guide is available for resolving Nespresso vertuo next, while light error is in the coffee manual or on Nespresso's official website.
Many users on coffee forums share their knowledge of where these issues come from and how to address them. If you're Vertuo next light blinking is between white and orange, then you can check out our guide for fixing the orange light blinking alert.
Vertuo Next solid or blinking white- Reasons
There are four scenarios where you should expect to see the white light on Your Nespresso Vertuo Next.
When Nespresso Vertuo Next is upgrading its software, the light will flash white twice per second.
When Vertuo Next has completed heated up, the light will turn solid white.
When the machine is heating up, the light will pulse to constant white light and then turn off continually.
During Coffee Preparation — when you put a Nespresso pod into the Vertuo Next and click the brewing button, the light blinks white once per second until the brewing is complete.
If Nespresso vertuo next is blinking white light at other times or refuses to work at all, then it is most likely to be an issue with the machine itself. Some users suspect that a faulty or unwanted software update could trigger such issues. Now, let's see how to resolve these issues.
Nespresso Vertuo Next Solid white light or Blinking White Light-Troubleshooting solution guide
These hacks surely help you to resolve the Nespresso vertuo flashing white light error.
Resetting the machine to the default factory setting
The most common troubleshooting solution is to reset the machine to the default factory setting.
Steps include
Start the Machine.
open the machine head to eject any used coffee pods/capsule
Close the head while leaving the handle unlocked.
Five times in three seconds press the button. The button will blink orange five times before turning solid white. This indicates that the Next has been reset to factory settings and that the machine is ready to use.
If resetting the machine doesn't resolve the white light issue alert, then it is recommended to leave the machine unplugged overnight. When you get up in the morning, try resetting the machine again.
It is highly recommended not to reconnect your machine to the Nespresso app via Bluetooth after you reset the machine. If you do, it will certainly try to install the same firmware or software update responsible for causing the issue.
Manually spin the spinner.
If you rule out all basic issues, this hack surely helps resolve the issue.
Remove the machine's plug.
Unlock and open the head.
Find the component that rotates the pod on the bottom of the head. Manually rotate the component around a couple of times with your finger. If it's stuck, try running a cleaning cycle and/or carefully scrubbing it with a toothbrush and water.
Reconnect the machine again.
Descale Nespresso vertuo Next machine
you need manufacturer recommended Descaling solution. Follow these steps to descale your Nespresso Vertuo Next machine
remove the drip tray, empty capsule container, and thoroughly rinse them with warm, soapy water
Follow the manufacturer's instructions, add descaling solution and clean water into the water tank
close the lock and turn the machine on. Once the machine is heated up, the light stops flashing
Open the machine head and remove the capsule/pods inside the pod chamber.
To enter descaling mode, press and hold the button for at least 7 seconds. When the button is ready, it will quickly blink. After that, you have 45 seconds to begin the descaling process.
Turn the lever left towards the lock sign, then right to unlock. For at least 7 seconds, hold the button in the unlocked position.
Place a container with a capacity of at least 34 fl oz beneath the coffee outlet.
To begin descaling, lock the machine by turning the lever to the left. Click the button. It will come to an end after the first phase is completed.
Empty and thoroughly clean the water tank, drip tray, and cup support.
Fill the tank with clean water. To rinse, press the button.
Can You Use Vinegar solution To Descale The Nespresso Machine?
Nespresso does not recommend using vinegar to descale your machine. Acetic acid makes around 5-8 percent of white vinegar. These acids damage metal and eventually cause your machine to leak. As a result, using vinegar to descale your Nespresso machine may void its warranty.
Contact Nespresso Customer support.
If all these hacks wonts work and Vertuo Next is still blinking solid or flashing white, then it's time to get support from Nespresso.
Many customers have reported that The Vertuo has been replaced by the Nespresso if solid or flickering white light arises and refuses to go away. This applies to your machine if it is still covered by the manufacturer's one-year guarantee.
Typically, Nespresso Support will offer to send you another Vertuo Next, but this will certainly cause you problems. Many people report that they were able to convince Customer Support to provide them a Vertuo, Vertuo Plus, or Evoluo instead.
There's nothing wrong with all these three. However, I recommend you choose Vertuo Next by Breville because it is better than Delonghi Model
Frequently asked question
How to get out of descaling mode in Vertuo next?
To leave descaling mode, push and hold both the button and the lever for 3 seconds, or until the light turns green. Allow 10 minutes for the machine to rest. The machine is fully active.
Why is my Nespresso Vertuo machine still blinking after descaling?
One most common cause of flashing lights on a Nespresso machine is that it was accidentally put through all the descaling process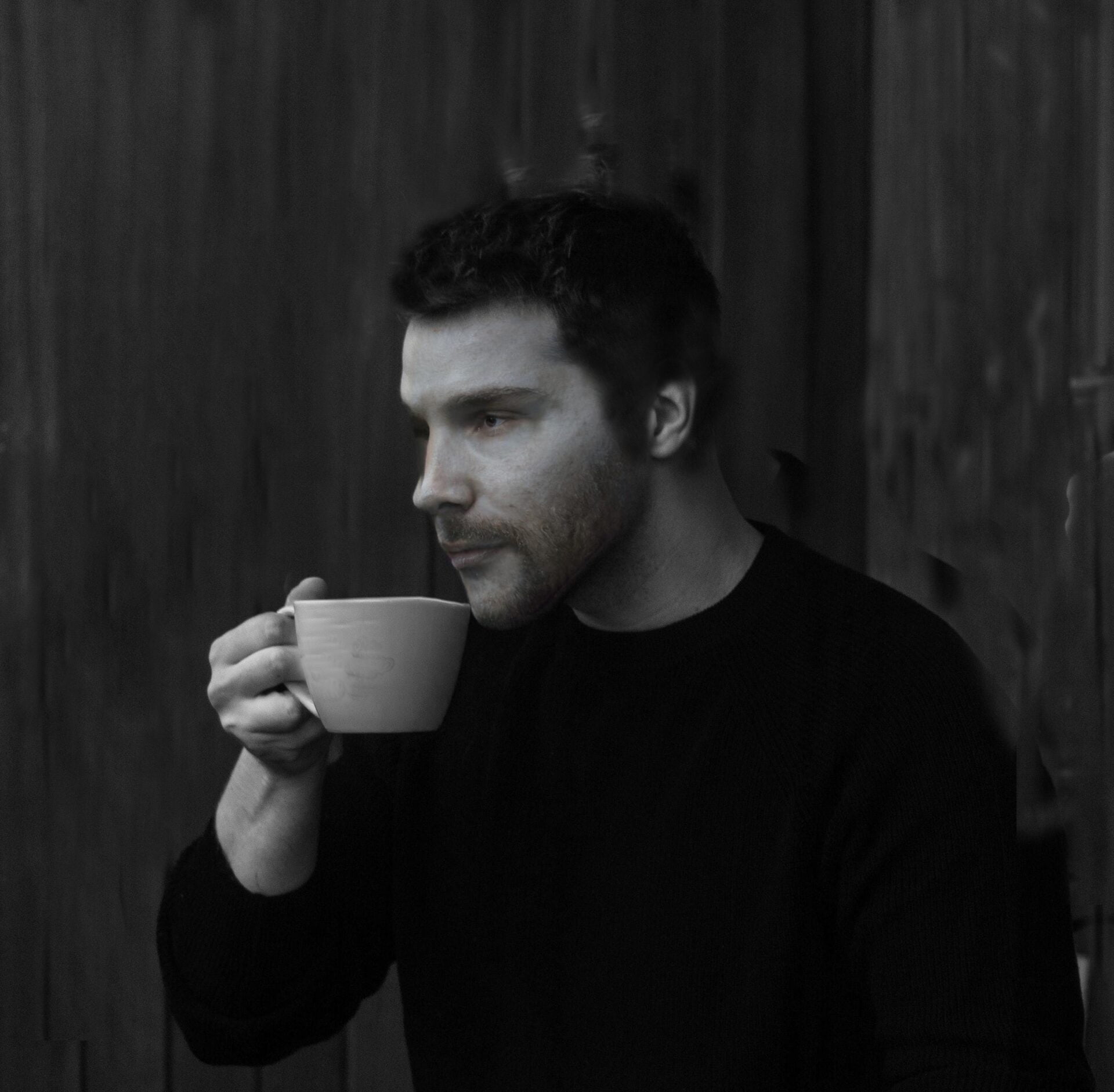 Hey,
I am Johny Morrisson! Founder of CoffeeAbout
I am a coffee lover since my childhood. And I am very passionate about trying different coffee machines and recipes.
Last year I decided to start my blog to help users with useful information about brewing methods and coffee machines.
I have discovered so many new things and facts about coffee during this journey which I am going to share with you on this blog.