Nespresso Vertuo Next is sure to appeal to all coffee lovers thanks to its variety of impressive features and ease of brewing coffee at the touch of a single button.
Besides all these unmatched features, many Vertuo next owners complain about troubleshooting issues and the reliability of this machine. One most common issue is continuously flashing or solid white light on Vertuo next. And In that scenario, Vertuo Next won't brew coffee.
Are you the one who is also facing blinking white light issues on Vertuo next? If yes, then you need not worry because I have compiled some successful solutions shared by Users who have encountered this issue.
In case, these solutions don't work for you it is better to contact Nespresso customer support to seek their professional support. So, keep reading to learn how!
4 reasons for Nespresso Vertuo Next blinking white Light
Nespresso Vertuo next might show a solid or flashing white light alert in the following four scenarios. These scenarios are completely normal and happen with every Vertuo next machine.
Reasons
Light Alert
Nespresso Vertuo Next is upgrading its software
Leave the machine for a few minutes in this case
light will flash white twice per second
When the machine is heating up
The white light will turn on and off continuously
When Vertuo Next has completed heated up
Light will turn solid white and the machine is ready to brew
During Coffee Preparation — when you put a Nespresso pod into the Vertuo Next and click the brewing button
The light blinks white once per second until the brewing is complete
If Nespresso vertuo next is blinking white light at other times and won't brew coffee, then it is most likely to be an issue with the machine.
TROUBLESHOOTING SOLUTION GUIDE for Nespresso vertuo next solid white light not working
Before applying this troubleshooting guide you should make sure that you rule out the basics. For example, there must be an adequate amount of water in the water tank. The pod must be new and placed properly in the machine. The head of the machine must be locked properly.
If you are sure you are not making any basic mistakes then proceed with the troubleshooting solutions.
Resetting the machine to the default factory setting
The most common troubleshooting solution is to reset the machine to the default factory setting.
Steps include
Plug the Machine. 
Open the machine head to eject any used coffee pods/capsule
Close the head of the machine but leave it in the unlocked position.
Press the button five times within three seconds. The button will blink orange five times and change to solid white. This indicates that the Next has been reset to factory settings and that the machine is ready to use.
Hopefully resetting the machine will solve your problem and the machine will start brewing coffee. However, if that doesn't work try leaving the machine unplugged for a day or two and then try again.
If the machine becomes normal and starts working after the reset then it is recommended not to connect your machine to Bluetooth or Wi-Fi. Because if you do that the machine will automatically add the glitches which was responsible for the error before.
Manually spin the spinner
There is a spinner in the head of Vertuo machines that rotates the coffee pods at a specific RPM to brew a cup of coffee. With time, this spinner may become dirty as used coffee grounds get stuck inside. To solve this issue:
Unplug the machine and open the head of the machine.
You will find a spinner here. Try to rotate the spinner manually with your fingers.
If it's spinning normally without any hassle then the spinner is not the culprit.
If it's stuck, try running a cleaning cycle and/or carefully scrubbing it with a toothbrush and water.
Reconnect the machine again.
Descale Nespresso vertuo Next machine
While Nespresso Vertuo next shows orange light when the descaling is needed. But you can try descaling in this scenario also, as it helped some users to get rid of this problem
Follow these steps to descale your Nespresso Vertuo Next machine
Remove the drip tray, empty capsule container, and thoroughly rinse them with warm, soapy water
Follow the manufacturer's instructions, and add one packet of descaling solution and half a liter of clean water into the water tank.
Close the lock and turn the machine on. Once the machine is heated up, the light stops flashing
Open the machine head and remove the capsule/pods inside the pod chamber. And leave the head in the unlocked position.
To enter descaling mode, press and hold the button for at least 7 seconds. When the button is ready, it will quickly blink. After that, you have 45 seconds to begin the descaling process.
Turn the lever left towards the lock sign, then right to unlock. And hold the button in the unlocked position for 7 seconds
Place a cup or mug beneath the coffee outlet.
To begin descaling, lock the machine by turning the lever to the left. Click the button. It will come to an end after the first phase is completed.
Empty and thoroughly clean the water tank, drip tray, and cup support.
Fill the tank with clean water. And press the button to start the rinsing cycle.
The light will blink during the rinsing cycle and turns solid when the process is completed.
Now the machine is ready to use.
Nespresso Vertuo Next troubleshooting Issues
Although Nespresso vertuo next is an upgraded version of Vertuo plus with the addition of many integrated unique features such as Bluetooth connectivity, highly upgraded design, additional programming, user-friendly display, and pour-over coffee pods.
But unfortunately, technical Engineering issues are still out there. Nespresso has made several design variations since Vertuo Next launched. Although, these changes solved most of the issues users usually encounter with their Next machine. But it still appears to have some issues which can frustrate the users.
Some of the most prominent issues that users have encountered are given below.
Leakage of coffee or water from the machine
Coffee tastes like burst or plastic because of internal pieces melting
Orange light blinks alert. They are documented in the user manual and are easy to resolve.
Coffee is not hot enough
No coffee or water is flowing out of Nespresso Vertuo Next
Nespresso vertuo next does not pair up with Bluetooth
Nespresso vertuo next not connected to WI-Fi
Unfortunately, a limited troubleshooting solution guide is available for resolving Nespresso vertuo next, while light error is in the coffee manual or on Nespresso's official website.
Many users on coffee forums share their knowledge of where these issues come from and how to address them.
Contact Nespresso Customer support
If all these hacks won't work and Vertuo Next is still blinking solid or flashing white and not brewing coffee, then it's time to get support from Nespresso.
If you are lucky and your Nespresso machine is still in the warranty period, the brand will replace the machine or repair it free of cost.
Typically, Nespresso Support will offer to send you another Vertuo Next, but if you hate that machine and you got good negotiation skills you can convince Customer Support to provide you with a Vertuo, Vertuo Plus, or Evoluo instead.
Vertuo Plus is actually better than Vertuo Next. Read a detailed comparison between VertuoPlus vs Vertuo Next.
You may like to read other Nespresso troubleshooting guides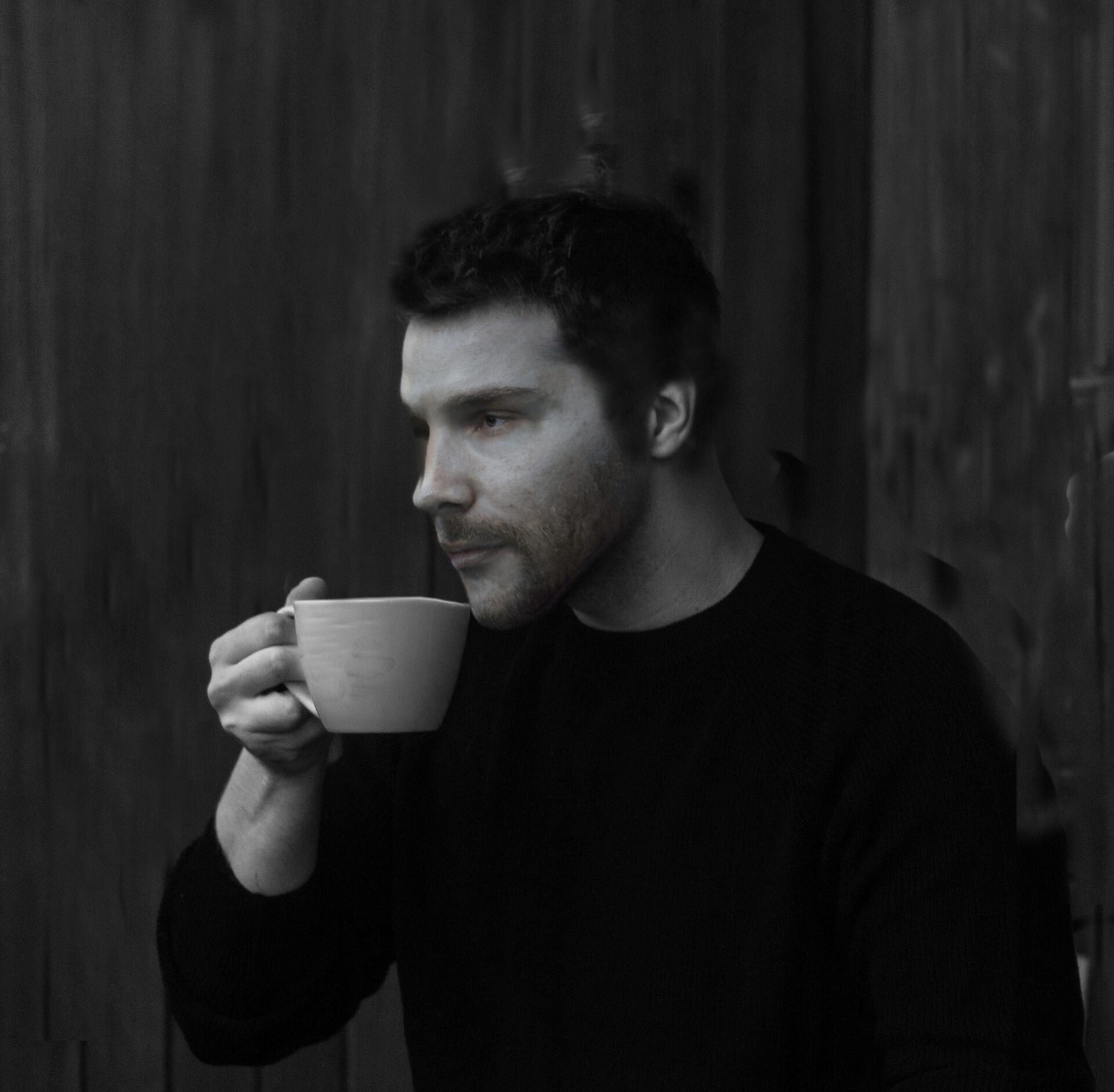 Hey,
I am Johny Morrisson! Founder of CoffeeAbout
My love for coffee dates back to my childhood. I love trying out different coffee machines and recipes.
As a coffee enthusiast, I decided to start my blog last year to provide users with useful information on brewing methods.
During this journey, I have discovered many new things and facts about coffee that I will share with you here.