According to one survey, about 40% of USA homes own single-serve coffee machines. An average American spends about $1,100 per year on coffee, over $3 a day. This shows the importance of coffee in an individual life.
If you own your coffee maker, you can surely save hundreds of dollars per year on your coffee spending. With too many brands available in the market, it is quite complicated to figure out the best coffee maker for you integrated with all your preferred features and technologies, and most importantly, it doesn't break the bank to get one for yourself.
When it comes to the point of manufacturing quality coffee machines, one can't be denied calling the name of the brand "Nespresso." Nespresso machines are undoubtedly some of the most well-marketed and appealing machines in the Espresso industry. These best Espresso brewing machines surely help someone trying to spend less by brewing coffee at home.
But benefits don't end with saving, and if you consider other factors in the machine, you must be wondering, is Nespresso worth it? Is buying a Nespresso machine really worth the Investment? Nespresso machines are a hefty investment, but are they worth the hype?
Now, look at the cost versus the value they provide of this High-quality machine.
Is Nespresso worth it?
Undoubtedly, Nespresso is worth it because a combination of simplicity and convenience beats all other options. These machines allow you to brew great quality espresso, and that's all without having to dedicate time to learning espresso skills. But if you are willing to learn and brew espresso manually, you can save money by opting for other Espresso machine options.
Also read: how to use Espresso machine?
The best way to figure out the answer is to analyze the pros and cons of the Nespresso machine, its integrated features, technologies, cost, and convenience, and then make the final decision of whether you should invest in the Nespresso machine or not.
Why should you buy a Nespresso machine?
Undoubtedly, Nespresso machines come with a hefty price tag, but there are several factors that these special espresso brewing machines are worth it.
1)Design
Nespresso has satisfied its customers with its unique interface and sleek and compact design. You definitely want a machine that covers too much space on your kitchen countertop and leaves no room for others. Nespresso has manufactured machines, combining the integrated technologies by keeping friendly design in mind.
Nespresso looks so good; it's a welcome addition to any countertop. So, Nespresso machines are the perfect choice for users with limited space on the kitchen countertop.
2)Convenience
One of the biggest advantages of the Nespresso machine that make it lead the table is convenience. Whether you need coffee in the morning to get through tired, sleepy nights or you have a visitor in your home, making espresso-style coffee at home is no issue at all.
As brewing espresso involves grinding, tamping, and pulling, getting the perfect shot of espresso requires experience. Additionally, tweaking and tinkering are also involved in brewing a perfect shot of espresso.
With the Nespresso machine, lacking time and experience in brewing espresso is no problem at all. Definitely, you can use pre-ground espresso, but the result would never be the same as grinding beans by yourself.
Nespresso machine brew espresso-style drink with much ease under 1 minute. You don't need to care about whether you used enough coffee ground or not. The machine will handle it all by itself. All you need is to pop the capsule, hit the brew button, and wait!
You will get Thick, creamy espresso topped with a thick layer of gorgeous crema in 1 minute-sound amazing!
While brewing by handle definitely requires a lot of effort, Nespresso will do it for you.
Additionally, Nespresso machines with milk frothers are also available for those latte lovers to make lattes and cappuccinos with much ease and in the way they want.
3)Easy to use
If you are looking for the easiest and simplest Espresso machine then there is no other option than Nespresso.
You need to be an expert at brewing if you own a regular Espresso machine and also you need a lot of time to brew a perfect shot of Espresso.
Undoubtedly if you are an expert at using an Espresso machine you can brew a better Espresso shot with a fully functional Espresso machine. But if you are a noob then you will get a terrible-tasting shot of Espresso even bad than Nespresso.
4)Taste
With the Nespresso machine, you will get high-quality and great-tasting coffee. Since you are not tempering with ground espresso by yourself, the resulting cup will be consistent in taste. There is little guesswork involved in pulling espresso shots, and each capsule holds the exact amount that's perfect for the single-serving brew.
Some Detractors claim that Nespresso doesn't brew real coffee, as all work involved in brewing perfect shot is consistently avoided, but one can't deny the fact that Nespresso coffee really tastes good.
Additionally, all Nespresso pods are packed carefully under strict guidelines and processes; the taste doesn't vary from one drink to another and is always consistent in taste.
Different choices are available from the spectrum of coffee roasts. You can find a dark, medium, and light coffee roast from all of the best coffee bean regions in the world on Nespresso's website or wherever you'd buy your Nespresso capsules.
5)Variety of Drinks
Another great advantage of the Nespresso machine is the variety of drinks they offer. Even though you have to use Nespresso-based capsule in the machine, the Nespresso Company does a great job by offering varieties of capsules/pods or various coffee taste that fits every taste bud.
With Nespresso, you can just get a sample of flavors, and you'll get a variety of pods to try and switch around without worrying about your coffee becoming stale.
Nespresso has two lines of the capsule-based espresso machines, i-e Original line, and the vertuo line machine
Original line Machine: prepare only espresso-style drinks for most coffee enthusiasts.
Vertuo line machine: Brew five different coffee sizes (Espresso (40ml/1.35oz),Double Espresso (80ml/2.7oz),Gran Lungo (150ml/5oz),Mug/Coffee (230ml/7.77oz),Alto/Alto XL)
. With these machines, you can brew a full-size cup, latte, and another dink.
Additionally, to provide great flavors and quality, Nespresso pods are packed with nitrogen to avoid oxidation, and that's why coffee does not stale very easily. Nespresso has a variety of tastes to choose from, and several roasters produce Original Line compatible capsules. These capsules are also less expensive.
Also Read: can you use Nespresso pods twice
6)Flavor quality
More than 25 premium coffees from around the world are available for the line of Nespresso capsule-based espresso machines developed by Nespresso's master blenders. You can choose according to your preference based on caffeine content & intensity level. Additionally, Nespresso has developed pods that offer additional flavors to its customers, including vanilla, caramel, and chocolate.
7)Cleaning
Cleaning and maintaining the Nespresso machine is quite easy. You only need to push the button, and the machine will do the rest by itself. However, Nespresso machines come with the capacity of holding some used capsules after some time; you need to empty the drawer.
Regular cleanup is highly recommended for prolonging the lifespan of the coffee machine. But it is also recommended to descale your Nespresso machine once in a period of 3-6 months.
Coffee enthusiasts recommend descaling the Nespresso machine once in 3-6 months or after brewing 300 cups of coffee, whatever you come first!
Also read: how to descale Nespresso vertuoline machine
But really, Nespresso requires less cleaning and maintenance than almost any other type of electric brewing method.
8)LONG-LASTING CAPSULES
In addition to Nespresso offering a wide variety of flavors, the coffee in the capsule takes a very long time to stale. The reason is capsules are packed with nitrogen that avoids oxidation, and resultantly, your coffee will survive longer and does not stale.
It's very comforting to know that you can purchase a bulk box of capsules and not have to worry about them going bad after viewing the expiration date.
Why shouldn't you buy a Nespresso machine?
Every product has a downside, and Nespresso is no exception. There are some reasons that you might not want to buy a Nespresso machine.
1)Sustainability
When it comes to the point of sustainability, Nespresso machines receive negative feedback. The reason is each serve of coffee is stored in an aluminum-constructed pod; for that reason, customers either need to trash the pod or send it back to Nespresso for recycling. Like the Keurig coffee maker, each cup of coffee results in a discarded pod. There are some tricks available to reuse Keurig pods, but it is quite complicated to reuse Nespresso pods.
To recycle Nespresso pods, the consumer needs to clean each pod of coffee grounds and then get the pods back to the store.
No doubt, Nespresso has made it programmed online where you send the pod to Nespresso for recycling, but the true reality is most capsules and pods wind up getting thrown away. This really has a great environmental impact.
So, if you really care about those trash pods/capsules' environmental impact, then you must be motivated to get those pods/capsules recycled.
So before making your decision to purchase a Nespresso machine, make sure that how to make your pods/capsules recycled in your area.
Also Read: can you use Nespresso pods twice
2)Espresso only
Investing in typical Nespresso means you only need to drink espresso-style drink (only that one concentrated shot of espresso) for a longer time to come. Most Nespresso machines don't have the ability to froth milk to make a latte, cappuccino, latte macchiato, or other milk drinks.
The machine can make only ristretto, espresso, and lungo. If you have the original machine, then you only get small cups of espresso.
Vertuo line Nespresso machines have the ability to prepare latte and cappuccino, but you won't be able to prepare that standard cup of coffee with cream and sugar.
If you want to brew a different espresso drink, then you need to invest in Nespresso with milk frother. Keurig coffee machine will be a better choice if you prefer regular drinks over specialty brews like espresso and latte.
Also Read: How to make espresso without the machine?
3)Cost of capsules/pods
Just like there are two lines of capsule-based machines, there are two types of coffee pods, i-e, the Vertuo line and the Original line. Nespresso coffee is expensive.
Each pod is around 0.70$-0.90$, which is quite expensive. But still, they are much cheaper than buying coffee from a regular shop. Brewing coffee by a regular coffee maker or, indeed espresso machine is still worth it in terms of cost.
Original line pods are available in sleeves of ten capsules. The majority of Original pods are now $0.75, a five-cent increase. The Master Origins pods, which offer unique specialty coffee blends, are now $0.85, up 13 cents. The flavored pods and lungo pods from Barista Creations are now $0.80.
Vertuo line pods are a bit more expensive than original line pods.
| | |
| --- | --- |
| Coffee pods | $1.20 each |
| Single Espresso pods | $0.95 each |
| Double espresso pods | $1.10 each |
| Gran lungo pods | $1.10 each |
| Carafe pods | $1.60 |
Cost of Nespresso machine
Nespresso machines are quite expensive. They cost quite a bit more than those typical espresso machines. You may be surprised that these machines come with hefty price tags, starting at around 100-150$. On the other high-end spectrum, a high-end Nespresso machine, Like DeLonghi Lattissima pro and creatista plus, comes with a price of over $600.
However, sales happen throughout the year because people really invest in Nespresso machines because of the features they offer.
Before going through the details of cost, you must understand the difference between the two lines of capsule-based machine that Nespresso offer i-e the Nespresso original line and the Vertuo line.
| | | | | |
| --- | --- | --- | --- | --- |
| | machine cost | americano cost | weekdays per week | total year cost |
| Starbucks | 0 | $2.25 | 260 | $585.00 |
| Nespresso | $100-$200 | $0.80 | 260 | $360 |
Original line machines only brew espresso pods. Espresso is a strong coffee that is often served in short doses. Espresso pours also used to prepare single-serve milk-based coffee beverages such as lattes, cappuccinos, Americanos, and flat whites.
On the other hand, vertuo line machines of beverages beyond espresso drinks ranging from single and double espresso pods; Vertuo line models can also make an 8-ounce cup of regular American coffee.
Nespresso Original line machine
Nespresso Essenza mini
149$
prepare 1.35 oz espresso or a 5 oz lungo
Read complete Review
Nespresso Delonghi Lattissima one
379$
in addition to lungo and espresso, make two additional drinks(cappuccino or a latte macchiato)
Read complete Review
Nespresso Delonghi Lattissima touch
$457
Ristretto, espresso, lungo, latte, cappuccino, hot milk


Read complete Review
Nespresso Delonghi Lattissima pro
$599
prepare a ristretto, an espresso, a lungo, a cappuccino, a latte macchiato, warm milk froth, or hot water for tea.
Read complete Review
Nespresso Citiz
$249-$299
buy both with a milk frother or without.
preheat in 25 seconds.
prepare espresso or a lungo

Read complete Review
Nespresso creatista plus
$599
prepare cappuccinos, lattes, latte macchiatos, and flat whites, in addition to a simple espresso, ristretto, or lungo
Read complete Review
nespresso vertuoline machines
Is the Nespresso machine worth it? Final thought
So finally, to conclude the debate on whether Nespresso is worth it? I can say without a doubt that investing in a Nespresso machine is 100% worth it. You can easily prepare a perfect espresso shot (probably in less than 1 minute while sitting on the couch in your pajamas).
Comparing your daily spending on a coffee shop to the average daily cost spent on your Nespresso machine. We can conclude that investing in Nespresso is worth it.
If you're worried about factors like the environmental impact cost of pods, you can invest in reusable pods and go for the traditional espresso bean grinding and measuring. You can also send used your capsule to Nespresso for recycling.
if you don't have time to learn techniques of brewing espresso and also lack hand-over experience in brewing espresso but still want to have a delicious espresso shot in the morning, then undoubtedly Nespresso is the perfect choice for you.
frequently asked question
is Nespresso reaL Espresso?
No, Nespresso isn't true espresso. True espresso is made with a machine that produces 9 bars of pressure to force hot water through the grinds. All that pressure extracts the finely ground coffee very fast, within 25 seconds. Nespresso machine also uses pressured water but unfortunately, it is impossible to deliver the 9 bars of pressure which are necessary to make real espresso.
is Nespresso better than Keurig?
Nespresso is specifically designed to make espresso. Keurig machines do not produce espresso. If that's what you're searching for, then Nespresso is superior to Keurig. However, Keurig allows you to create a greater range of beverages.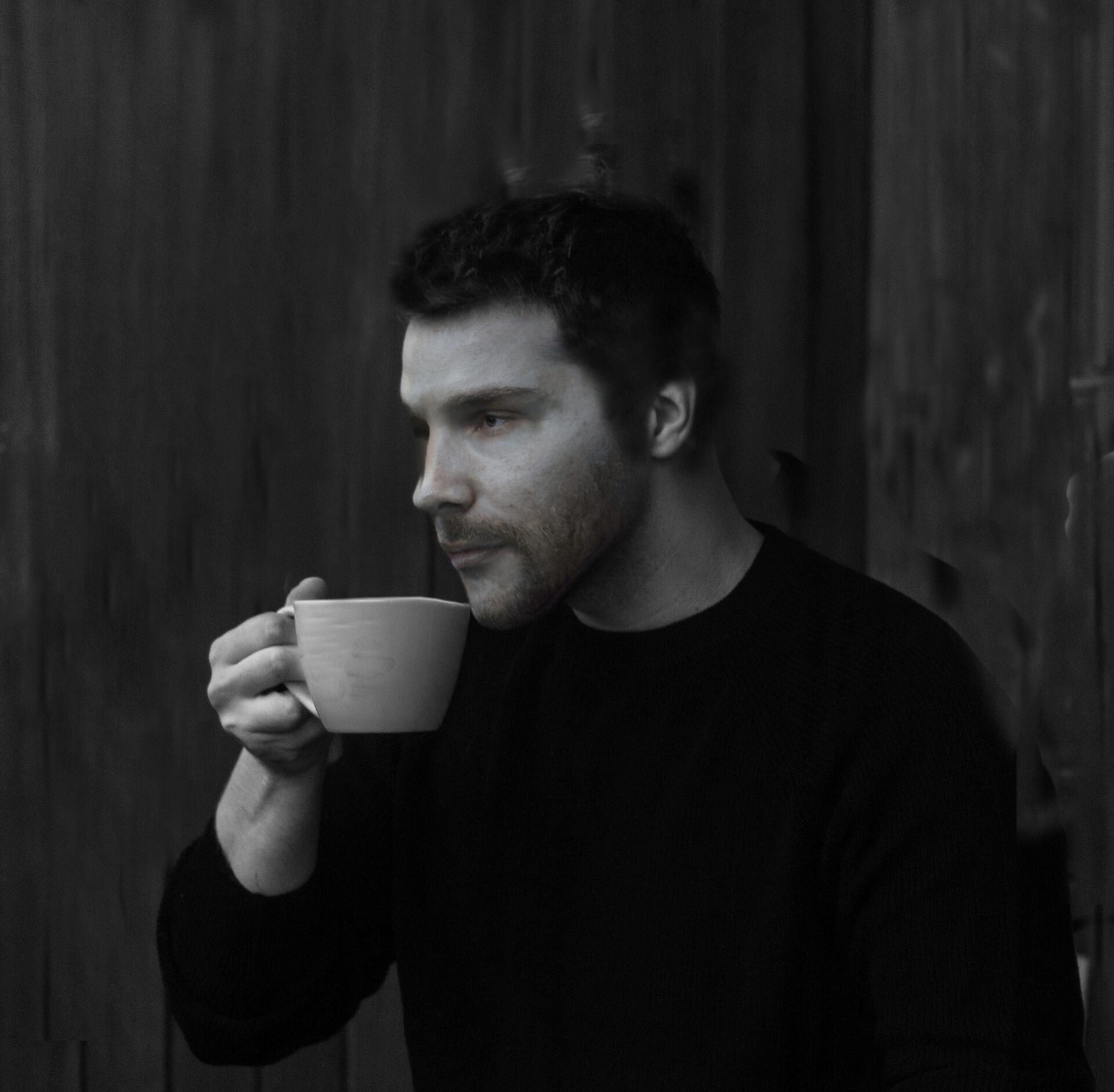 Hey,
I am Johny Morrisson! Founder of CoffeeAbout
My love for coffee dates back to my childhood. I love trying out different coffee machines and recipes.
As a coffee enthusiast, I decided to start my blog last year to provide users with useful information on brewing methods.
During this journey, I have discovered many new things and facts about coffee that I will share with you here.