Nespresso has two lines of the capsule-based espresso machine.
Nespresso Original line machines: use 19 bar pump to extract shots from the capsule.
Nespresso Vertuo line machines: Use centrifugation (rapid capsule spinning) technology to extract shots from the barcode-enabled capsule and can also brew standard coffee up to 10 ounces.
The Original line machines are somewhat better than the vertuo line machine because their pump is capable of producing more authentic espresso, the coffee tends to be hotter, and also gives you freedom of using less expensive 3rd party capsules of various flavors.
Among Original line machines: there are two series that stand above all other
Lattissima machines
It comes with an integrated frother that brews beverages at the push of a button
Creatista machines
Come with built-in frothing wands for a more manual frothing experience, just like a real barista.
Lattissima series have 5 different models
Lattissima One
Lattissima Plus
Lattissima Touch
Lattissima Pro
Gran Lattissima
In this Review article, we are going to compare Lattissima one vs Lattissima touch. We will thoroughly discuss their feature, their similarities, and their differences. As this type of information is much needed to make an informed buying decision.
Nespresso Lattissima One vs Touch: Overview
Each model in the Lattissima series comes with an integrated milk frother system that is highly innovative, intuitive, and produces great coffee at the push of a button. If you are a fan of cappuccinos and lattes, then the Lattissima series model is perfect for you.
Lattissima one and Lattissima touch are one of the best-selling coffee makers by DeLonghi. Both these models seem to look similar to many users as their design and features are almost identical, but there are also some differences among them.
In this review guide, we will discuss in detail the similarities between these two models and also see features where they differentiate from each other.
We'll go through the various features to get a detailed look at the DeLonghi Lattissima One versus Touch:
Design and Convenience
Working method
Types of coffee
Capacity
Milk frother
Cleaning
Price
Customer Review
Let's overview the comparison between these two models.
Model
Nespresso Lattissima Touch Espresso Machine by De'Longhi
Nespresso Lattissima One Coffee and Espresso Maker by De'Longhi
Dimension
6.8 x 12.6 x 10.15 Inches
12.8 x 6 x 10 Inches
Weight
9.9 Pounds
9.24 Pounds

Color
Washed Black, Frosted silver, white

Silky White, Porcelain white, Black, shadow black
Water tank
capacity

30.4 oz

33.8 oz

Milk tank capacity
14 oz

Single-serve (4 oz)

Coffee Recipes

Ristretto, espresso, lungo, latte, cappuccino, hot milk

Espresso, lungo , latte, cappuccino

Heat-up Time
15-30 sec
25-40s

Automatic Standby

YES
NO
Automatic off mode
after 9 min
After 2 minutes
Used Capsule Container Capacity

10 Capsules

8 capsules
Price
View On Amazon
View On Amazon
Nespresso lattissima one vs touch
Also Check: Nespresso Vertuo Next vs vertuo Plus
Nespresso lattissima touch vs one | Similarities
Both machines of the Lattissima series have built-in automatic milk frother functionality means it hardly takes one minute to brew delicious milk-based coffee drinks with automatically whipped milk foam at the touch of a button.
Both models offer 19 bar pump pressure which extracts the full aroma and flavors from the coffee pod to produce coffee rich with a layer of crema.
Both machines of the Lattissima series have a built-in auto shut-off feature, which makes them highly energy-efficient. Lattisima One switches off automatically after 9 minutes of inactivity while Latissima touch turns off automatically after just 2 minutes of inactivity. The auto shut-off feature makes the machine highly convenient for the customer and prolongs the machine's life.
Brewing times of both machines are fast, and it takes 25 seconds for the machine to heat up and brew a desired cup of coffee. The DeLonghi Lattissima series is ideal for those who want their coffee to be quick.
Both Nespresso One and touch have a removable water tank that fits on the backside of the machine. All the components of the machine are completely dishwasher safe and they must be cleaned right after brewing a cup of coffee because the stains of milk and coffee will develop and become stubborn with time.
In terms of durability and warranty, both models in the Lattissima series come with a two-year manufacturer warranty. So, you don't need to worry about the quality and technical maintenance issues when choosing either Lattissima One or touch.
The water tank and Milk containers are removable in both the machines, which is great for easy and effective cleaning.
Besides a removable water tank and dishwasher-safe milk container, the Lattissima touch also has a sliding drip tray for effective and easy cleaning. You can also adjust the cup sizes with this sliding drip tray.
Both these machines have cleaning and Descaling indicator, which informs you of the descaling time, which is one of Nespresso's most impressive innovations.
Nespresso Lattissima One vs Lattissima touch | Differnces
1) Design and Convenience
Nespresso brand not only focuses on delivering the best to their customer, keeping in mind the customer behavior and quality of product but also pay special attention to delivering the best in term of design and convenience to their customers.
Lattissima one has a dimension of 12.8 x 6.1 x 10.5 inches and a weight of just 9.2 pounds, it has a matte finish with moderate gloss and a solid chrome-plated lever. Along with having a great innovative and minimalist design, it brings modernity to its user.
Lattissima one comes in four different colors: Silky White, Porcelain white, Black, and shadow black.
Lattissima touch has an almost similar look and dimensions (12.6 x 6.9 x 10.2 inches) with a weight of 10 pounds, it has a luxurious aesthetics with dark shades, a combination of silver and black.
Lattisima touch offers three different colors: washed black, frosted silver, and white.
Both the machines can easily fit on the counter of your kitchen or office and look very elegant.
2) PROGRAMMABLE "ONE-TOUCH" COFFEE DRINKS
When It Comes To The Point Of Drink, Lattissima One Offers Preprogrammed Three Selection Of Drinks.
Espresso
Lungo
milk-based drink such as a cappuccino or latte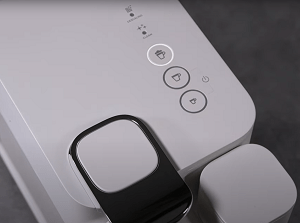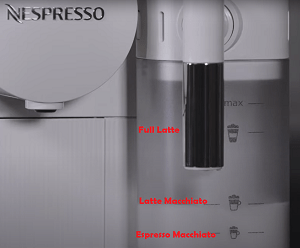 The first button is for the Espresso, the second is for the lungo and the third button is for the milk-based drinks. You can prepare Espresso macchiato, latte macchiato, or full latte by adjusting the amount of milk in the frother.
So, basically, you can prepare five different types of coffee drinks in Lattissima one with a single touch.
Lattissima Touch offers six selections of drinks just on a single touch, including
Espresso
Long
Creamy Latte
Cappuccino
Latte Macchiato
Hot milk
Unlike Lattissima one, the Lattissima touch has six buttons at the top.
You don't have to worry about the amount of milk in the frother. You just have to push your favorite button and the machine will automatically take the amount of milk it needs from the frother.
So, in my opinion, it's a plus point for Lattisima touch.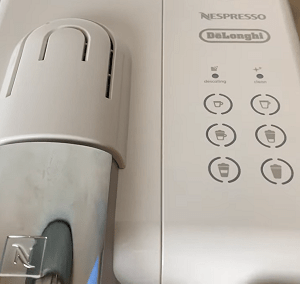 As both machines are part of Nespresso Origin line machines, it gives you the freedom to choose 3rd part compatible Nespresso capsule.
3) Capacity
Lattissima one has a water tank capacity of 33.8oz which is slightly larger than Lattissima touch But it has a milk capacity of only one serving with a capacity of 125ml (0.125 liters). No matter how much milk you pour, the machine is programmed to use all the milk.
On the other hand, the Milk tank capacity of Lattissima touch is 350 ml (0.35 liters) which gives you the flexibility to store enough milk in the container for serving more than 1 cup. However, this can also result in the waste of milk if left behind in the reservoir.
Both machines of the Lattissima series have a built-in container for waste pods. Lattissima Touch has a capacity of holding ten discarded pods, while the Lattissima one can hold 9 used capsules in the container.
4) Milk Frother
Lattissima one comes with a built-in fairly unique single-serve milk frother, capable of holding enough milk for single-serve depending upon the type of drink you choose. While using Lattissima one, you have to pour fresh milk every time you want to drink.
Lattissima One works by filling the container to the level indicated on the side depending upon the type of drink you want to drink, and the machine will detect the level and consume it all in one serving.
Lattissima touch, on the other hand, comes with a built-in milk frother that offers a wide range of milk-based drinks with a single touch.
The milk frother for the Lattissima Touch also allows you to change the milk density, which further offers you more flexibility.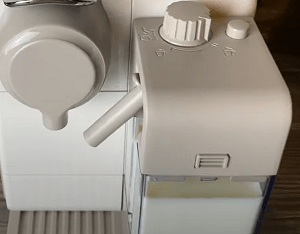 Nespresso milk frother not working? Check out for a solution
5)Price
When comparing prices, the Nespresso Lattissima one is cheaper than the Lattissima touch. Lattissima touch because of has some additional feature cost quite higher than Lattissima one.
So, it is completely up to you which model you choose; the best option depends upon which feature you consider to be most vital for you.
6)Customer Reviews
When it comes to a user review, Nespresso Lattissima one acquires a positive rating. Customers are quite satisfied with the design as well as the quality of coffee and milk it produces.
In terms of drawbacks, many users complain that brewing coffee is not hot enough. However, it is not a universal complaint as many customers are satisfied with the temperature of the coffee. Furthermore, the temperature of coffees is a typical complaint addressed across a variety of various models of home coffee machines.
Nonetheless, it is something to consider about.
Additionally, some customers complain that it would be nice if the milk frother was easier to clean.
Nespresso Lattissima's touch appears well as it received a positive review from customers. Customers are satisfied by the quality of coffee and milk, the attractive design as well as the compact nature of the machine. Additionally, many customers also state that they found Nespresso Lattissima touch pretty easy to operate and are also satisfied with the versatile features it offers.
On the drawback side, many customers complain that the brewed coffee is not hot enough as with the Lattissima one.
Pros and cons of LatTisima one and touch
Nespresso Lattissima One vs Touch- Final verdict
This article should convince you to use Nespresso Lattissima if you enjoy great and creamy espressos. They create fantastic espresso, but they're also fantastic for making lattes, cappuccinos, and flat whites at home.
When it comes to the point of picking either Nespresso Lattissima one or Lattissima Touch, these are two similar machines with few key distinct differences to consider.
Lattissima one provides single-serve milk with the aim of reducing the waste and keeping milk fresh, while the other hand, Nespresso Lattissima touch has a larger milk container to offer various drink beverages.
Customization and various drink options, and an auto-cleaning functionality for the milk container are all available with the Lattissima Touch.
Lattissima touch has a wider footprint with the same height and depth, the Lattissima Touch will take up slightly more space on your kitchen countertop.
Finally, the Lattissima One and Touch are two highly praised capsules coffee machines that are not too distinct in terms of pricing and functionality but do have some significant variations.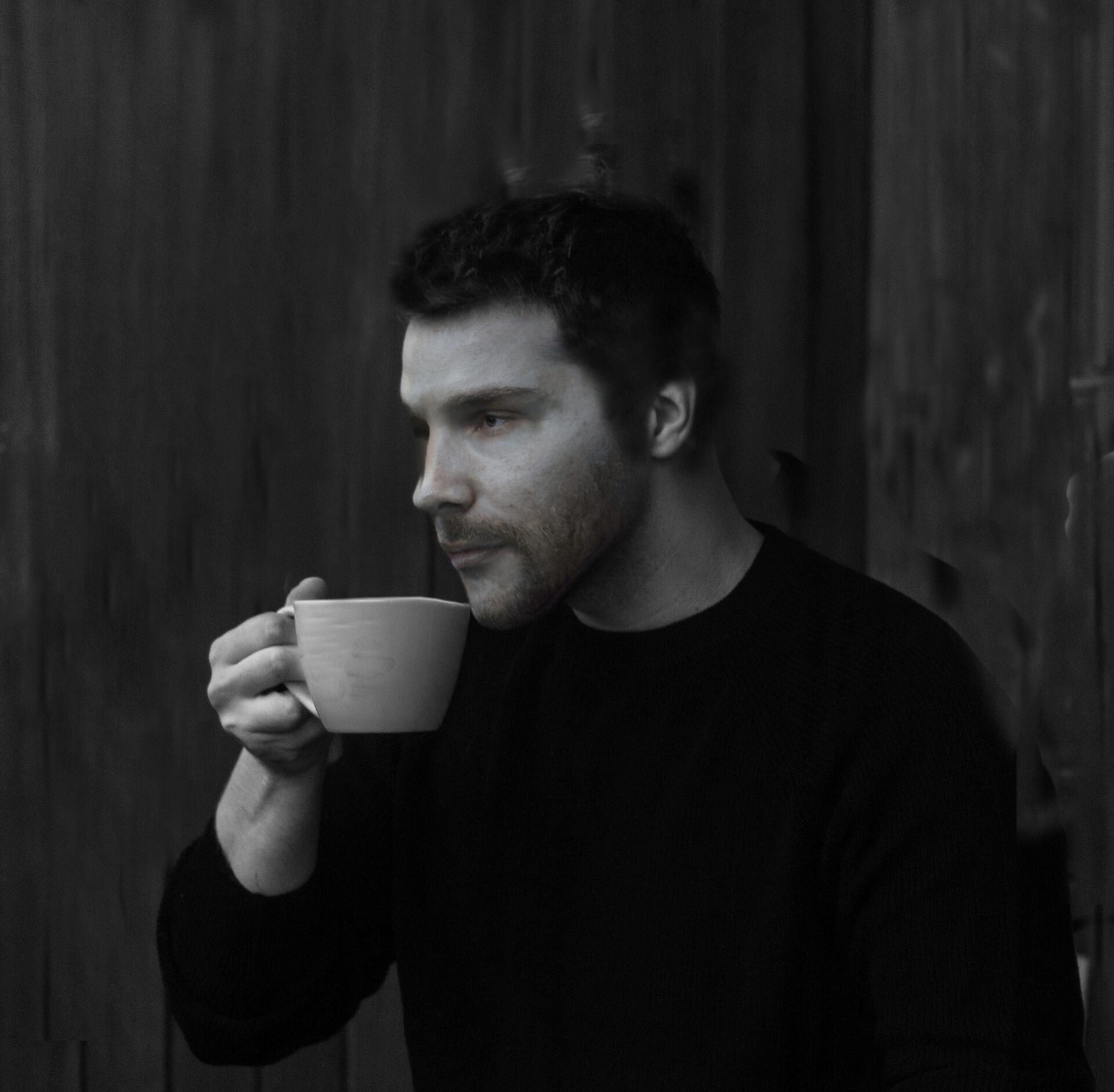 Hey,
I am Johny Morrisson! Founder of CoffeeAbout
My love for coffee dates back to my childhood. I love trying out different coffee machines and recipes.
As a coffee enthusiast, I decided to start my blog last year to provide users with useful information on brewing methods.
During this journey, I have discovered many new things and facts about coffee that I will share with you here.