Getting up early in the morning, and the first thing I sure, all we want is a decent cup of coffee. Even much better, a relaxing cup of coffee is ideal for those mornings when the night before was a little more fun than you had planned.
Having a Nespresso machine at home is a blessing as it helps fix your caffeine. The taste and aroma of brewed coffee are incredibly significant, and you can make yourself a cup or two anytime you wish.
However, the great morning can be disturbed by noisy and grumpy roars of the Nespresso machine. And people are desperately looking for guidance which is now a day a very hot topic contributing to debate that is increasing in global coffee discussion forums and social media in this sector.
Unfortunately, there is not too much information available when searching for the best quietest Nespresso machine available. However, if you already own a Nespresso machine and are annoyed by the machine's noise level, then our guide will surely help you make your beloved Nespresso machine quieter.
Over the years, the Nespresso machines have been accused of being noisy. However, the reality is that they are less noisy than other capsules using coffee machines. Still, some users found this noise pretty irritating, so I did some research and put together a list of the four best quietest Nespresso machines.
In this article, I have written a review guide about the 4 best quietest Nespresso machines and a complete buying guide while purchasing a Nespresso machine for yourself.
Understanding the Noise Level of Nespresso machines
Obviously, our first priority is the Noise level of the machine, which we do prefer in this review article guide. This means that Nespresso should mention the decibel assessment in their product description. However, Nespresso manufacturers don't mention any working noise level ranges in their product description.
However, with proper research, we manage to find out the general range of noise from the standard Nespresso machine model and the quietest Nespresso model.
You might have heard about the term named decibels (unit of sound). Generally speaking, Decibels is defined as 10 point increase significantly double the amount of noise you heard. So, 50 decibels or lower is the level of sound that would be pretty quiet for anyone; 60 decibels is something that would be as loud as normal conversations. And, 70 decibels or higher lies in the noise range you hear from a particular noisy motorcycle engine.
So, coming to the point louder Nespresso model generally lies in noise level ranges varying between 70 to 80 decibels, and the quietest Nespresso model would make around 60-65 decibels of noise.
So the bottom line is any Nespresso model operating between 70 or higher decibels unit range for a prolonged period of time would lead to permanent consequences to both your hearing and mental level.
Always invest in that Nespresso model machine that functions silently so that you can enjoy your coffee without creating much disturbance.
If the sound is the real issue for you, you should never purchase a Nespresso machine with built-in Milk Frothers as they get very loud sometimes.
All the machines mentioned in this review work in the range of 65-70 decibels and I bet they will never get louder than 70 decibels.
Four best Quietest Nespresso Machine- Review Guide
As always, we tried to mention in our review article what things you need to consider before making the decision to purchase a coffee machine.
Basically, in this review guide, I would like to review that Nespresso machines that are more likely to operate slightly, but we cannot exactly say that because we need to look at some additional features in the machine when it comes to this particular category of products.
Definitely a variety of great options available in the market that meet these expectations, but we have done the proper research and compiled a list that our experts found worthy for consumers. In this Review article guide, we break down the pros and cons of each coffee maker in a concise review of the four best Quietest Nespresso machines.
NESPRESSO ESSENZA MINI ORIGINAL
Highlighted featured.
Budget-friendly
Highly energy efficient-most power-saving mode.
2 cup sizes, Including Espresso and Lungo
includes an Espresso Original capsule welcome kit
Essenza Mini is a great Entry-level, most budget-friendly Nespresso machine in terms of brewing Espresso; ideal for those coffee lovers who have limited counter space in the kitchen; much easy to operate and the best performance piece available on the market with single touch quiet features.
As far as design is concerned, the Nespresso Essenza mini has a sleek, compact design that can fit any space on your kitchen counter or office easily.
Nespresso Essenza mini also delivers at 19 bar of pressure without making any noise. Essenza mini operates at a power efficiency of 1150 watts.
Along with its compact, sleek design, the Essenza mini also features to brew coffee in under 30 seconds with just one push of a button without making any noise. Essenza mini has auto shut-off features (If not working after 9 seconds), so Essenza mini is highly energy efficient.
If you're concerned that your cup won't fit, you may adjust the try and select one of two cup sizes: Espresso (1.35 ounces) or Lungo (5 ounces). In short words, we can say Essenza mini has all built-in features available that brew your first cup of coffee in the morning.
However, suppose you find these features too basic. In that case, you can upgrade to an updated version of Essenza mini that is Nespresso Essenza plus, that has additional built-in features to facilities you.
Check out the complete Review Guide: Essenza mini vs plus, which one is best?
2)Nespresso Citiz Coffee
Heightened features
Auto shut off feature
Fast heat-up time (25 sec)
2 Cup Sizes: Espresso & Lungo
Espresso + Aeroccino Bundle
34 ounces water reservoir
Pressure: 19 bar
Several colors available
Like Essenza mini, Nespresso citiz is u shaped, compact coffee machine. With dimension dimensions of 5 inches wide, 11 inches tall, and 14.6 inches deep, Nespresso Citiz can easily fit on the kitchen countertop and other kitchen appliances.
With an ultra-quiet 19-bar pump mechanism and 1710 Watts of pure energy, this machine can extract that ideal, noise-free cup of coffee in the early mornings or late evenings. Enjoy barista-type single-serve coffee or coffee each time with this amazing Nespresso coffee machine.
Like Essenza mini, it has a removable water tank. However, Essenza Citiz has a capacity of 34 ounces (not 23 Ounces).
One feature that distinguishes Nespresso Citiz from other Nespresso models is that it has a programmed volume button. Unlike Essenza mini, it also has a traditional power switch at the back. However, Lungo and Espresso can be reprogrammed fairly easily.
Nespresso Citiz has a fast brewing time (About 25 sec), and you don't need to worry about power consumption as it has an auto shut off feature (After 9 minutes of inactivity). However, you can prolonged automatic switch off from 9 to 30 minutes, after which the machine will be turned off based on your usage.
Nespresso citiz comes with a kit of 16 free capsules. Make sure that the cup is positioned correctly on the adjustable drip tray. Then program the coffee you want to get on receiving end.
After the capsule has served, it falls into the used pod compartment, which can hold ten pods. You can remove the pod drawer by pulling the drip tray self out.
This device is for you if you enjoy appliances with a nice visual impact. It certainly adds a bit of style to your morning coffee routines.
3)Nespresso Vertuo Coffee and Espresso Maker by De'Longhi, Piano Black
Highlighted Features
Fast heat-up time (about 20 sec)
54 ounces water reservoir
5 cup sizes from 1.35 to 14 ounces
Centrifuge Technology
Super quiet Nespresso machine
Different colors available ( Black, red, silver, and graphite version)
Nespresso Vertuo has introduced revolutionary technology into the world of single-serve coffee maker that offers both crema and Espresso within no time.
Overall, Nespresso Vertuo is fairly narrow. However, the transparent water tank on either side of this machine brings its width to 9 inches total. The overall dimension of the machine is 12.2 inches tall, 9 inches wide, and 112.3 inches deep; the whole top part can be opened for capsule insertion.
Nespresso Evoluo also has a premium edition that you may purchase. The left side of the machine has the capacity to hold 53 ounces of water along with chromed details and a capsule container. A capsule container can hold as many as 13 large Nespresso pods.
The capsule has a dome shape as compared to the original line capsule. They are available in two sizes. Coffee is made with a large capsule, while Espresso is made with the little one. It constantly produces high-quality and delicious coffee. Additionally, the Bar code printed on the rim of the capsule helps the machine automatically customize the setting according to your perfect cup of coffee.
Nespresso Evoluo has 5 cup sizes options available: with 2.7 ounces espresso being the smallest and 14 ounces alto coffee option being the largest.
Nespresso Evoluo makes use of Centrifusion (An innovative piece of technology) to brew coffee. After inserting the capsule into the machine, the machine warms up in 20-30 seconds and spins the capsule at 7000 revolutions per minute; that is why the machine can brew some of the thickest and softest crema.
Because the machine makes such a larger no of revolution, the noise from the machine is actually minimal; that's what makes this machine super quiet.
The machine's Aeroccino warms the milk for your Cappuccino or café latte.
Nespresso Evoluo is ideal for those who need to prepare many cups of coffee at the same time. You won't have to refill it as often, and making coffee in one sitting is really simple.
The machine's removable tank is simple to clean, and it's simple to keep it running.
Moreover, the auto shut-off feature switched off the machine automatically in case of no activity for 9 minutes. Every purchase comes with 12 free kits of different Nespresso vertuo capsules so you can discover your favorite flavors. The machine comes in 4 different colors (including Black, red, silver, and graphite version)
4)Nespresso EN80B Original Espresso Machine by De'Longhi,
Highlighted Features
Budget-Friendly
Fast heat-up time ( 25 Sec)
23-ounces water Reservoir
2 cup sizes available: 1.35 or 5 ounces
Available in different colors
Slightly louder than Essenza mini and Essenza Citiz, but definitely one of the cheapest Nespresso machines you get without sacrificing the quality.
With the dimension of 4.7 inches wide, 9 inches tall, and 12.6 inches deep, Nespresso Inissia has a sleek, compact, and innovative design that can fit easily on your kitchen countertop along with other kitchen appliances.
Nespresso Inissia has a U-shaped design, which is most common in these kinds of smaller Nespresso units, having 23 ounces of the removable water reservoir and is simple to operate. Although the setting might initially look confusing to some users, Nespresso Inissia is pretty easy to use.
Nespresso Inissia boils down to two-button buttons that adjust the quantity of coffee. You can choose 2 cup sizes: one is Espresso, and another one is Lungo. Espresso, the smallest one being 1.35 ounces, and Lungo, the largest one being 5 ounces.
The drip tray is adjustable means you can fold and remove it entirely. Sliding tray drawer out allows you to empty the capsule compartment that can hold 10 Nespresso pods.
Nespresso Inissia comes with a free welcome kit of 15 Nespresso Grand capsules, allowing you to choose different flavors according to your preference. Loading the machine with a capsule is pretty easy; all you need is to slide the horizontal horseshoe-shaped lever. This will push a front portion of the machine out and leave behind a capsule-shaped hole at the top of the machine where you can position your pods.
One capsule is inserted into the machine; the machine brews your coffee within half a minute. Nespresso Inissia is a high-energy efficient feature with auto shut-off in case of no activity for 9 minutes.
Although the whole brewing process of Nespresso Inissia isn't exactly the quietest experience, still machine is highly convenient and is much easier to operate.
THINGS TO CONSIDER WHILE PURCHASING NESPRESSO MACHINE-BUYING GUIDE
Let's look at features that you need to consider before making the decision to purchase a Nespresso machine.
1)Storage
Before making the decision to buy a Nespresso machine, make sure that you have enough room on your kitchen countertop for your machine. If there isn't enough room for Nespresso, it will get damaged easily.
Whatever you wish to buy, ensure that the machine should have a sleek, compact design that can fit easily in your kitchen dorm room without getting any kind of damage. If storage is not an issue, you might go with other options that are larger in size.
2)Cleaning
When it comes to the point of maintenance, opt for the Nespresso model that is easy to clean. Most Nespresso models have removable water reservoirs and drip trays and have a simple design that makes cleaning even easier.
Unfortunately, the most customer forgets that their Nespresso machine needs maintenance. You can check our guide on how to descale the Nespresso machine to make it easier for you.
3)Milk frother
What about adding milk to milk. Nespresso machines don't process milk on their own. There needs to be a separate container for milk. So if you want milk froth in your drink or want to add creamer to your coffee, opt for a machine that comes with a built-in milk frother, or you can also buy it separately.
IF the Nespresso Milk frother not working properly, you can check our article guide to resolve this issue
4)Drink preference
Nespresso machine has two cup sizes: One is Espresso (normal small Espresso), and another one is Lungo (Espresso with more water).
Most users are fine with two cup sizes option. However, if you want Latte Macchiato or an Americano or cappuccino, invest in models having versatile cup sizes options available.
5)Other General Features
Whether you are looking for the quietest Nespresso machine or want to settle for a regular model, you need to look at some additional features before making your final decision of purchasing.
1)Brewing Time
Nespresso machines are highly conventional coffee machines popularly known for their fast brewing. Most Nespresso models can warm up within 30 seconds, but there are also fast brewing times. So, Opt for a Nespresso machine that has a proven record of quickly brewing your favorite coffee.
2)Intuitive Controls
Most users found it very much complicated to get the hand-off brewing experience by using the Nespresso machine. If you find it complicated, opt for Nespresso models with the availability of intuitive controls, e.g., a one-touch system, wireless connectivity, and much more.
3)Price& Warranty
When purchasing a Nespresso machine for yourself, choose the most cost-effective choice. You don't want to choose anything that is out of your price range.
Thankfully, there are choices available that are both inexpensive and feature-rich for customers. I will advise you to ensure that the goods you purchase come with a suitable warranty. Anything with a two-year or longer warranty is worthwhile.
4)Easy to operate
The Nespresso machine you are going to purchase should be simple to operate.
The controls must be simple to operate and fully automated. This allows you to operate the machine with the maximum ease and with the least amount of involvement.
Our verdict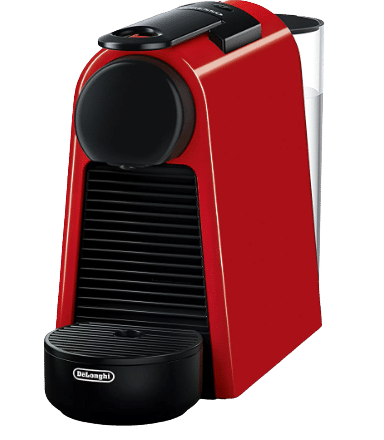 All Nespresso models discussed above are quiet when you operate them and definitely add value to your morning routine. However, I have found Nespresso Essenza mini stands out among others with its sleek design, compact size, and bold colors, which make it suitable for use in both the home and the office. In comparison to other similar brands, the pricing is also pretty reasonable.
On the other hand, opt for other Nespresso models if you just don't want to empty out the spent capsule after each use. Fortunately, all machines I have mentioned above come with complementary capsule kits. So you don't need to break the bank to buy one for yourself.
Most FREQUENTLY ASKED QUESTION
Are Nespresso machines noisy?
It's noisy. It's not as noisy as a blender or food processor, but it's certainly louder than you'd think
Does Nespresso make a quiet machine?
It's all about the extraction methods. Regardless of what even the most passionate Nespresso enthusiast claims, there are no Nespresso machines that work absolutely silently. Even the Essenza Mini, which we chose as the quietest Nespresso machine, makes some noise.
Why is my Nespresso really loud?
Steam might escape from your espresso machine if the valve is stuck open. This might be the source of the loud noises coming from your espresso machine. To avoid strange noises, examine the valve for damage and replace it as soon as possible.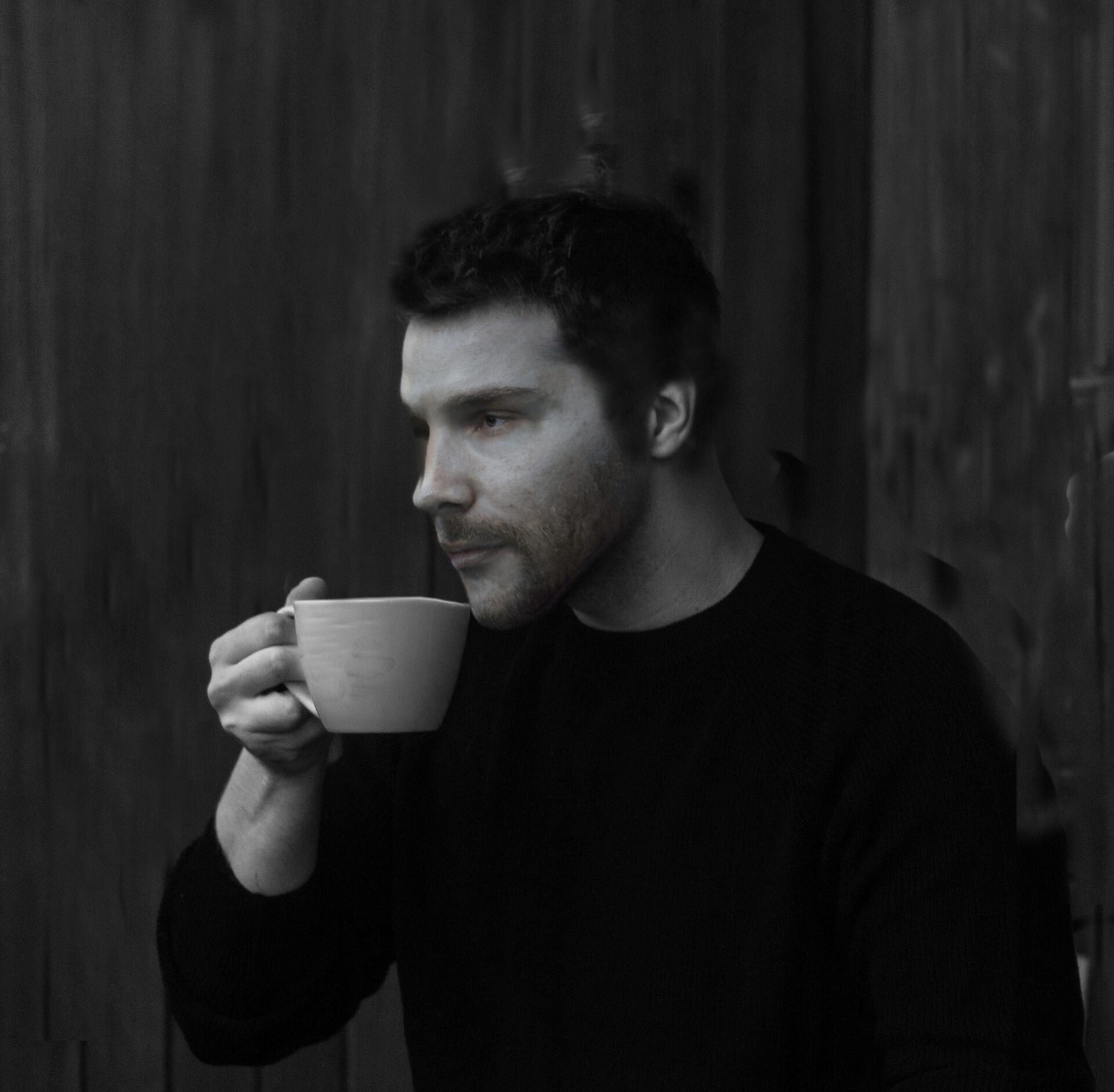 Hey,
I am Johny Morrisson! Founder of CoffeeAbout
My love for coffee dates back to my childhood. I love trying out different coffee machines and recipes.
As a coffee enthusiast, I decided to start my blog last year to provide users with useful information on brewing methods.
During this journey, I have discovered many new things and facts about coffee that I will share with you here.