Having a Nespresso machine at home is a blessing as it helps fix your caffeine. However, the great morning can be disturbed by the noisy and grumpy roars of the Nespresso machine.
Nespresso machines are often accused of being too noisy. However, if you already own a Nespresso machine and are annoyed by the machine's noise level, then our guide will surely help you make your beloved Nespresso machine quieter.
Our Choice | Essenza Mini
Nespresso Essenza Mini is no doubt the quietest Nespresso machine available.
It only makes a noise of 50 to 55 dB while preparing coffee which I am sure will not bother you. This sound level is even lower than the normal conversation voice.
So, if you are really looking for the quietest Nespresso machine then go with the Essenza mini.
However, the drawback is that it is an entry-level Nespresso machine that can only prepare Espresso or Lungo.
I suggest you buy Aeroccino 3 milk frother with the Essenza mini in a bundle deal if you also want to enjoy milk-based coffee drinks.
The reality is that Nespresso machines are less noisy than other capsule-based coffee machines. Still, some users found this noise pretty irritating, so I did some research and put together a list of the four best quietest Nespresso machines.
In this article, I have written a review guide about the 4 best quietest Nespresso machines and a complete buying guide while purchasing a Nespresso machine for yourself.
Understanding the Noise Level of Nespresso machines
I think that Nespresso should mention the decibel assessment in its product description. However, Nespresso manufacturers don't mention any working noise level ranges in their product descriptions.
With proper research, we manage to find out the general range of noise from the standard Nespresso machine model and the quietest Nespresso model.
You might have heard about the term named decibels (unit of sound) which is measured on a logarithmic scale.
So, coming to the point louder Nespresso model generally lies in noise level ranges varying between 60 to 80 decibels, and the quietest Nespresso model would make around 52 decibels of noise.
What noise level is dangerous for you?
We have prepared a table to give you a general idea of what noise level is dangerous for your health.
| | | |
| --- | --- | --- |
| Everyday Sounds and Noises | Average Sound Level (dB) | Typical Human Response |
| Normal Breathing | 10 dB | Normal |
| Soft Whisper | 30 dB | Normal |
| Normal Conversation | 50-60 dB | Normal |
| Dishwasher or washing Machine | 70 dB | You may feel annoyed by the noise |
| Pod Based coffee machines | 55-75 dB | You may feel annoyed by the noise |
| City Traffic | 80-85dB | It can damage your hearing if exposed for a longer period |
| Car horn | 100 dB | It can damage your hearing in minutes |
Typical Noise levels
So, now you have an idea of what noise level is dangerous for you. Please note that dB is measured on a logarithmic scale, not on a linear scale. That means the difference in loudness is huge as the sound level goes up (For example, there is a huge difference between 60 to 70 compared to 20 to 30).
So the bottom line is any Nespresso model operating between 70 or higher decibels unit range would be considered as a noisy machine.
Always invest in that Nespresso model machine that functions silently so that you can enjoy your coffee without creating much disturbance.
If the sound is the real issue for you, you should never purchase a Nespresso machine with built-in Milk Frothers as they get very loud sometimes.
All the machines mentioned in this review work in the range of 50-70 decibels and I bet they will never get louder than 75 decibels.
Four best Quietest Nespresso Machine- Review Guide
As always, we tried to mention in our review article what things you need to consider before making the decision to purchase a coffee machine.
Basically, in this review guide, I would like to review the Nespresso machines that are more likely to operate silently, but we have to look at other features too as noise only shouldn't be your main concern while buying a machine.
In this Review article guide, we break down the pros and cons of each coffee maker in a concise manner for the four best Quietest Nespresso machines.
NESPRESSO ESSENZA MINI ORIGINAL
We have found that among all Nespresso models, the Essenza mini is the quietest.
While preparing a shot of Espresso I noticed that this machine has an average sound level of 52 dB which never exceeds 54 dB.
Budget-friendly
Highly energy efficient-most power-saving mode.
19 bars pressure pump to deliver authentic Espresso
2 cup sizes, Including Espresso and Lungo
Essenza Mini is a great Entry-level, most budget-friendly Nespresso machine for brewing Espresso; ideal for those coffee lovers who have limited counter space in the kitchen.
As far as design is concerned, the Nespresso Essenza mini has a sleek, compact design that can fit any space on your kitchen counter or office easily.
Nespresso Essenza mini delivers a pressure of 19 bar without making much noise.
It brews a shot of Espresso in under 30 seconds with the ease of just pushing one button. Essenza mini also has an auto shut-off feature that automatically turns off the machine after 9 minutes of inactivity which make this machine highly energy efficient.
Check out the complete Review Guide: Essenza mini vs plus, which one is best?
2)Nespresso Citiz
Nespresso Citiz is the second quietest Nespresso machine that comes after the Essenza mini.
It is often accused of being noisy but during the sound test, it averages around 57 dB and never exceeds 59 dB. The sound level below 60 dB is quite normal.
Auto shut-off feature
Fast heat-up time (25 sec)
2 Cup Sizes: Espresso & Lungo
34 ounces water reservoir
Pressure: 19 bar
Several colors available
Like Essenza mini, Nespresso Citiz is a compact u shaped, compact coffee machine. With dimension dimensions of 5 inches wide, 11 inches tall, and 14.6 inches deep.
With an ultra-quiet 19-bar pump mechanism and 1710 Watts of energy, this machine can extract an ideal, noise-free cup of coffee.
Like Essenza mini, it has a removable water tank. However, Essenza Citiz has a capacity of 34 ounces which is larger than Essenza mini.
One feature that distinguishes Nespresso Citiz from other Essenza mini is that it has a programmed volume button. The volume of Lungo and Espresso can be reprogrammed easily.
Nespresso Citiz has a fast brewing time (About 25 sec), and it has an auto shut-off feature (After 9 minutes of inactivity).
This device is for you if you enjoy appliances with a nice visual impact. It certainly adds a bit of style to your morning coffee routines.
3)Nespresso Vertuo Plus
Vertuo Nespresso machines are slightly more noisier than Original lines Nespresso machines like Essenza and Citiz. Mainly because it uses different technology to operate i-e centrifugation technology.
During the sound test, this machine averages around 63 dB and never exceeds 65 dB which is quite loud when compared with the Essenza mini.
Highlighted Features
Fast heat-up time (about 20 sec)
54 ounces water reservoir
5 cup sizes from 1.35 to 14 ounces
Centrifuge Technology
Barcode technology that allows only Nespresso capsules.
Different colors available ( Black, red, silver, and graphite version)
Nespresso VertoPlus makes use of Centrifusion (An innovative piece of technology) to brew coffee.
This machine doesn't use pressurized water to brew Espresso as in traditional Espresso machines.
When you insert the capsule into the machine, the machine warms up in 20-30 seconds and spins the capsule at 7000 revolutions per minute. This delivers a shot of Espresso with a rich and thick layer of crema over it.
Nespresso VertuoPlus is fairly compact in size. The overall dimension of the machine is 12.2 inches tall, 9 inches wide, and 112.3 inches deep.
The water tank of this machine has the capacity to hold 53 ounces and the used capsule container can hold 13 used Nespresso pods.
Nespresso VertuoPlus has a unique barcode technology that automatically detects the coffee pod and delivers the size of the coffee that is imprinted on the capsule. This machine has only one button which means even a kid can easily use it.
Check out the comparison between Nespresso Vertuo Next vs Plus.
4)Nespresso Gran Lattisima
So far we have only discussed the machines which are capable of brewing only black coffee i-e Espresso or Lungo. But if you are a fan of Cappuccino or Latte you might be looking for the quietest Nespresso machine with milk frother.
Nespresso gran Lattissima is the quietest among all Nespresso machines with a Milk frother. While preparing Cappuccino it peaked at 74 dB which is fairly less than other machines.
You must keep in mind that machines with milk frothers are louder because of the pressurized steam.
Highlighted Features
One of the best pod-based Espresso machine
9 beverage options with a touch of a single button including Espresso, Cappuccino, Latte, and hot milk.
Exquisite and modern design.
Milk frother for preparing frothy and creamy drinks.
19 bar pressure with fast heat-up time.
Nespresso Gran Lattissima is the perfect choice for coffee lovers. This automatic coffee maker combines Nespresso capsule technology with one-touch fresh milk frothing technology to prepare barista-quality coffee in minutes.
Read a detailed review of Nespresso Gran Lattissima.
Final Thoughts
There's no denying that we live in a noisy world. Nowadays, it's nearly impossible to enjoy peace and quiet anywhere.
We try to prevent noise wherever we can because noise can certainly turn off our mood and also cause a headache. So to prevent noise in the morning while preparing coffee quietest Nespresso machine will be a great option.
If you are really looking for a Quiet Nespresso machine then I suggest you stay away from the machine with Milk frothers as milk frothers are not generally quiet. However, Gran Lattissima is the quietest option available among other machines with similar features.
Overall Nespresso Essenza Mini Is the perfect choice if you are looking for a basic coffee machine that doesn't make too much noise while brewing.
You might wanna read pros and cons of Nespresso machines: Is Nespresso worth it
Most FREQUENTLY ASKED QUESTION
Does Nespresso make a quiet machine?
It's all about the extraction methods. It's virtually impossible to build a machine that is completely quiet. Even the Essenza Mini, which we chose as the quietest Nespresso machine, makes some noise. But that noise is certainly bearable.
Is Nespresso Vertuo machine noisy?
Yes, Vertuo machines are noisier than other entry-level Nespresso machines like Essenza mini and Citiz. This is mainly because of the difference in the brewing technique i-e rapid brewing system. Pods revolve around at the RPM of 4000 inside the machine which causes a lot of vibrations and noise.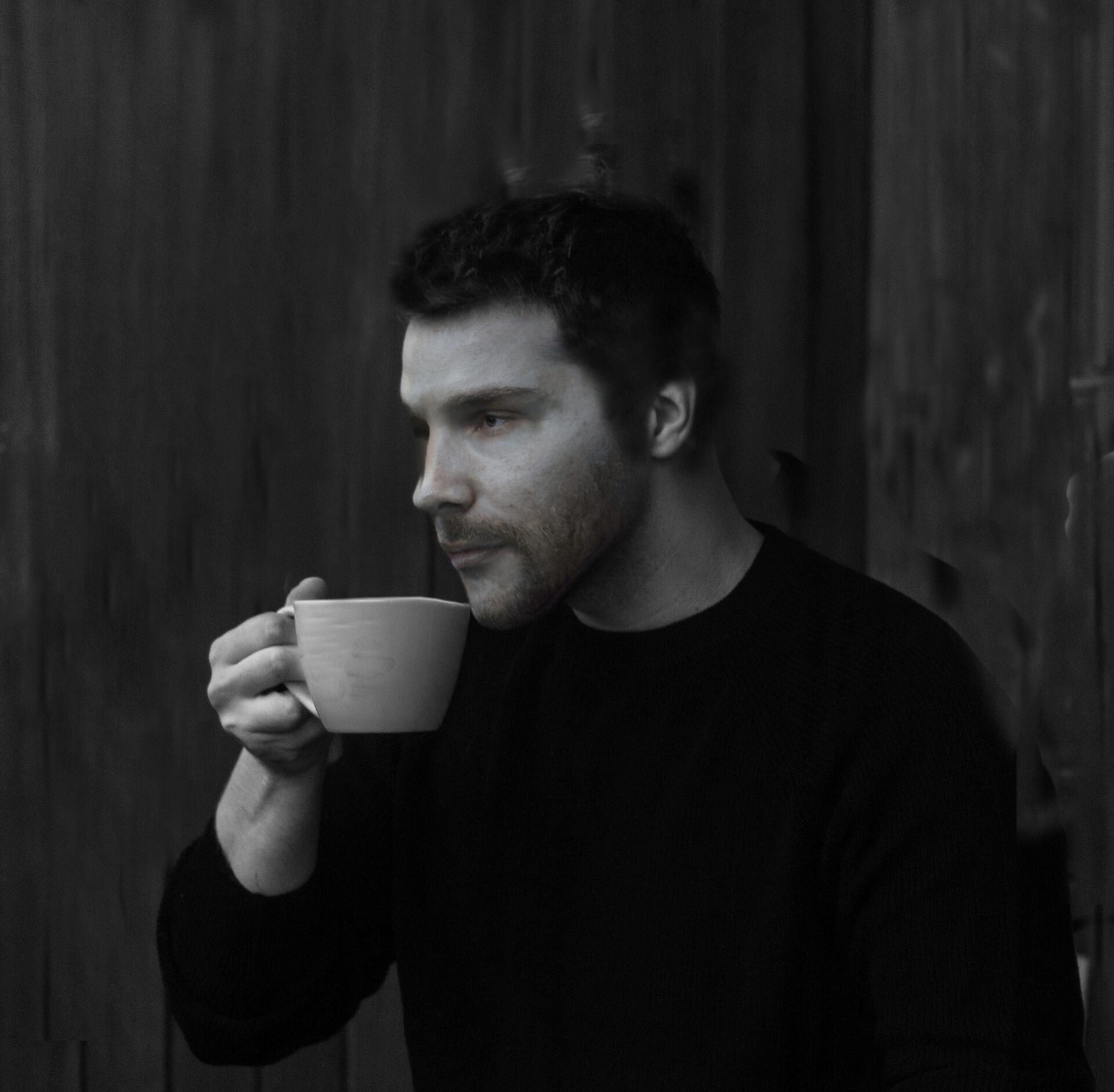 Hey,
I am Johny Morrisson! Founder of CoffeeAbout
My love for coffee dates back to my childhood. I love trying out different coffee machines and recipes.
As a coffee enthusiast, I decided to start my blog last year to provide users with useful information on brewing methods.
During this journey, I have discovered many new things and facts about coffee that I will share with you here.