Keurig is one of my best coffee brands, its incredible advanced technology makes the brewing process so smooth that I can't resist becoming die-hard of Keurig. Keurig has a long history of making coffee, from the first-ever classic Keurig to newer models with premium features for brewing delicious Joe.
The first version of Keurig models was Keurig 1.0, and Keurig 2.0 was a short-lived version of Keurig that resisted access to unlicensed k-cup pods.
Like many, I also find it difficult to understand, what is Keurig 2.0? How it is different from Keurig 1.0? Therefore, I have done proper research and written in detail about what is Keurig 2.0? The Comparison between Keurig 1.0 & Keurig 2.0, which one is best? So, if you have queries about what actually is Keurig 2.0? Then you have landed on the right destination!
What is Keurig 2.0?
Keurig 2.0 is a brewing system that features K-cup pod scanning technology, that resists the usage of unlicensed Keurig pods, also has great built-in additional features that brew more cups at a time, and you have more control and functionality in hand.
You can adjust the coffee brewing temperature to get your optimal extraction and also you can change the strength at which it will brew.
What causes the Keurig 2.0 system to come to be?
Keurig gains great popularity in terms of manufacturing great coffee machines, however, this growing popularity gives rise to many companies producing unlicensed K Cup pods. However, licensing has not been a problem since the K Cup patent expired many years ago.
More companies are now selling 3rd party k-pods, which now become the standard of coffee pods- K-cup pods.
Patent ends on coffee pods in September 2022 and the rising market for non-Keurig-produced K Cup pods has raised concerns about Keurig's future economic structure. Apparently, Keurig released its Keurig 2.0 brewing method in the fall of 2014.
With Keurig 2.0 system this new technology is featured on every new model and all new K Cups being made by or licensed by Keurig are being used in Keurig 2.0 brewing machines.
How does Keurig 2.0 work?
The working principle of Keurig 2.0 is quite different from other classic Keurig models, the machine has to do a lot of work, and it all starts by scanning the lid of k cup pods.
Keurig 2.0 brewing system work by scanning the lid of the k-pod, automatically determining the amount of water needed for brewing and the correct optimal temperature for brewing. This was true for bigger pod sizes, like the K Carafe pod or the larger pods for mugs. However, it also applied to regular size K Cup pods, with each having its own brew temperature and possibly brew size.
The 2.0 brewing systems work by identifying whether the K Cup was authorized by Keurig or not. This required using Digital Rights Management computer chips to read the infrared printing on the pod cover and then let the machine continue brewing.
Keurig 2.0 doesn't work until it scans the correct authorization criteria put on the label of the pod. In fact, early Keurig devices with the 2.0 technology will not operate at all if non-2.0 K Cup pods are used.
Benefits of Keurig 2.0
Here are some advantages of Keurig 2.0 which make it superior to other classic Keurig models.
Hot water on demand.
Comes with advanced features and more programming setting
Full brewing control and functionality.
Larger water Reservoir.
New ways of brewing, like K Mug servings and K Carafe functionality with unique carafe pods.
Advanced brewing technology.
Availability of more types of pods, more cup sizes, and more K-Cup pods.
More brew cup sizes.
Comes with a colored touchscreen.
Comes with strength controls & even has temperature control
Drawbacks of Keurig 2.0
Keurig 2.0 have been programmed to brew official Keurig K-Cup pods only.
Not compatible with 3rd party pods.
Not compatible with the smaller k-cup pod size, used by Keurig 1.0.
Quite Expensive.
Keurig 1.0 vs Keurig 2.0 | An Overview
As discussed earlier with a simple explanation of where the Keurig 1.0 &Keurig 2.0 story began. The first classic Keurig model was Keurig 1.0, which let you brew any type of K-cup or even K-cup developed by 3rd part manufacturers.
Keurig 2.0 initially came with new scanning technology, the short-lived version that resisted the access of unlicensed K-cups. These machines worked by scanning the lid of pods and locking out pods that came from unlicensed third parties. However, Keurig 2.0 was discontinued in 2019 after the majority of customers' backlash.
So, every new model of Keurig now shifted back to the original classic system that allows all types of pods to be used. Now, Keurig 2.0 are the most advanced coffee machine available in the market including Keurig K-elite-class and K-duo.
Difference between Keurig 1.0 and Keurig 2.0
To help you with the answer let's differentiate between Keurig 1.0 and Keurig 2.0.
Let me clear you one thing, both are single-serve coffee maker that uses k-cup pods available in many different brands.
Keurig 2.0 features advanced brewing technology that adjusts machine settings automatically (like water required, optimal brew temperature, and many more)
Both machines can brew different cup sizes, but featured technology in Keurig 2.0 enables it to brew a full 4-cup carafe, which is an advanced feature in Keurig 2.0.
Keurig 2.0 have a larger water reservoir (60-70 ounce) than other classic models (48-ounce). However, the water reservoir in both these machines is removable.
Keurig 2.0 features hot water on demand while other classic Keurig models lack this feature.
Both machines use K cup pods in order to brew coffee, hot cocoa, or other beverage, however, sizes are different Keurig 1.0 uses smaller sizes pods than Keurig 2.0.
Keurig 2.0 offer a great variety in term of brew sizes, Keurig 1.0 offers only three brew sizes, while Keurig 2.0 are compatible with 11 to 12.
Keurig 2.0 features RFID technology, giving it more programmability. When a 2.0 coffee maker detects the barcode on a K-mug, K-carafe, or K-cup pod, the settings are automatically modified to match the beverage within the pod.
Keurig 2.0 also has a touch screen control, depending on the model, that is much easier to use.
Things that Keurig 2.0 doesn't have.
Not all k-cups are compatible with Keurig 2.0 model.
You can use the refillable cup in Keurig 2.0, as they are used in the classic Keurig model.
Can you use any k-cup in Keurig 2.0?
These are Keurig 2.0 brewing system that doesn't allow unlicensed k-cup I-e K200, K250, K300, K350, K400, K425, K450, K475, K525, K525C, K545, K550, and K575. But here are some tips by which you can use any k-cup pods in the machine.
Magnetic hack.
The magnet hack method worked for many Keurig 2.0 models allowing you to use unlicensed k-pod. This involves putting a small magnet inside the Keurig near where the pod is located. Once the magnet is in place, there is no need for any pod. It will give you access to Keurig's menu system
Ring hack method.
Another method is simply peeling the cover from a used 2.0 licensed K Cup pod and then cutting out the inner circle. This removes the lid's outer ring. Place the ring on top of a non-2.0 unlicensed pod. The scanner will then read the pasted-on "official" ring and function – however, keep in mind that it may only operate for the pasted-on lid type of coffee pod's brew temperature and size.
Use Refillable k-cup pods.
Although this method works 100%, however, I do not recommend you to opt for this method as might void your warranty. Watch the video for complete guidance.
Frequently asked questions.
What do mean by Keurig 2.0 compatible?
Keurig 2.0 machines need to scan each lid of K-cup pods to identify 2.0-compatible brands to produce coffee. Only those Keurig brand packs that have been specifically developed to function with the Keurig 2.0 Brewing Technology will work with the Keurig 2.0.
What is the difference between 1.0 K-Cup and 2.0 K-Cup?
The major difference between the Keurig 1.0 and Keurig 2.0 is the use of barcode technology to restrict unlicensed K cups. The Keurig 2.0 machine is only compatible with Keurig branded cups designed specifically for 2.0 machines. A 2.0 machine will not accept 1.0 cups.
Is Keurig 2.0 Worth It?
Absolutely yes! Its incredible technology allows you to enjoy your cup of coffee in the most personalized way possible. Temperature control is one of the nicest things you can obtain with Keurig 2.0. Another useful feature is the Strong brew option, which allows your coffee to steep for a long period of time for a stronger flavor. These features are not available in a Keurig brewer, but only in the 2.0 models.
How to know if I have a 1.0 or 2.0 Keurig?
Mostly Keurig 1.0 models don't have touchscreens, and are bulkier than newer 2.0 models, but are much more affordable than the 2.0 models.
Keurig guide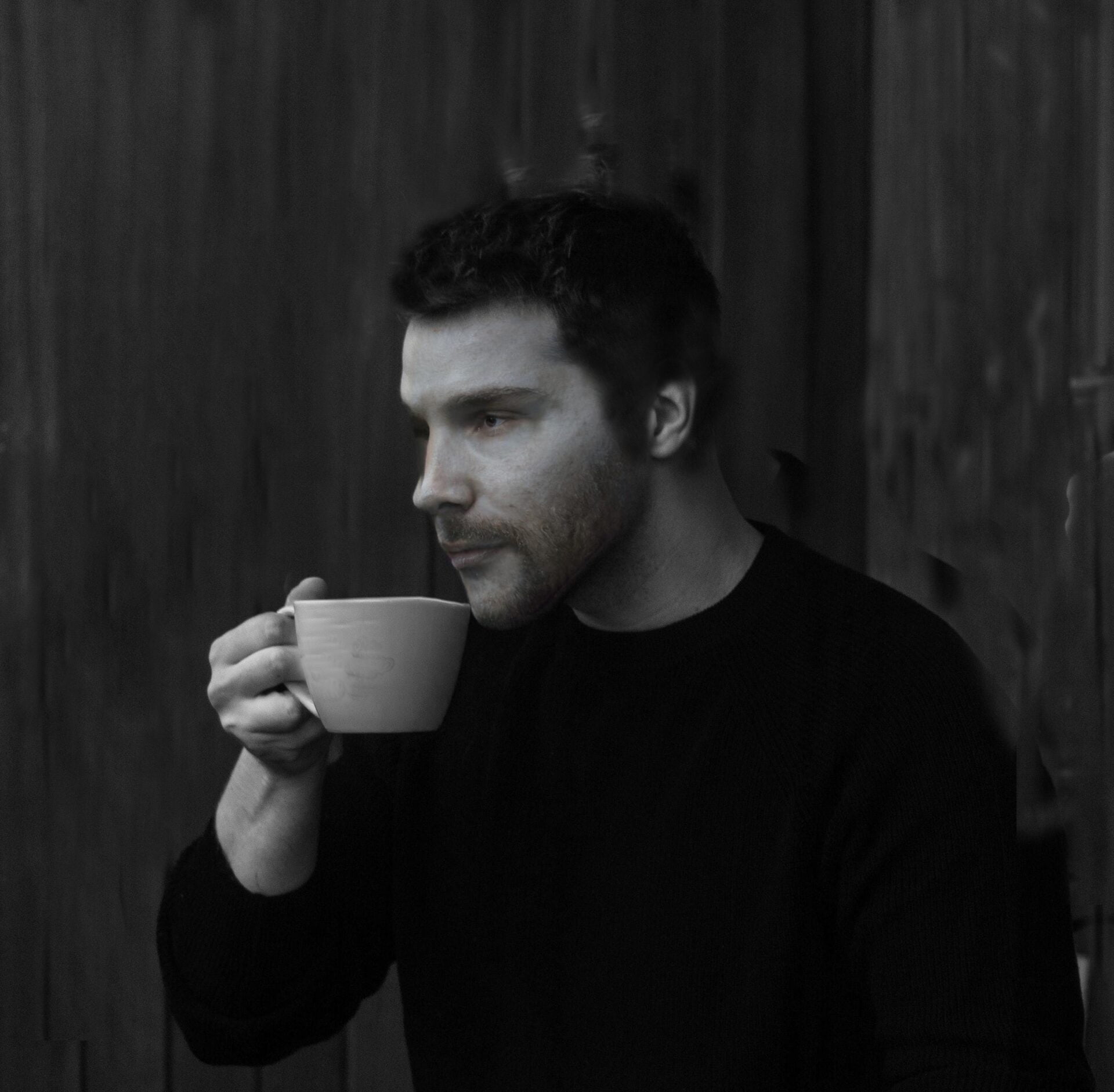 Hey,
I am Johny Morrisson! Founder of CoffeeAbout
My love for coffee dates back to my childhood. I love trying out different coffee machines and recipes.
As a coffee enthusiast, I decided to start my blog last year to provide users with useful information on brewing methods.
During this journey, I have discovered many new things and facts about coffee that I will share with you here.