Keurig has been in the business for more than 20 years. Throughout this period, Keurig has manufactured approximately more than 100 distinct models, differing in size and features. The majority of these models have been taken off the market, but still, there are 20 models available to purchase. However, Some Keurig owners find it difficult to determine which model of Keurig they own.
You can easily find it by looking at the serial number whose location varies depending upon the Keurig model that you own. if you find it difficult to locate the serial number that is printed on your Keurig machine, I have compiled a list of the locations where the serial number can be found on the many different types of Keurigs that are currently available in the market for your convenience. After that, you will be able to identify very easily which Keurig model you have. Keep reading to learn about it.
How to Lookup Your Keurig Serial Number
The ultimate short answer to figure out which Keurig model you have, is simply to find the serial number printed either on the bottom of the brewer, under the removable drip tray, or on the water reservoir depending upon the Keurig model you have. You can then use Google to search for your Keurig model online using specific symbol and number combinations.
Every Keurig coffee machine has a specific serial number, which is a lightly imprinted letter and number combination that identifies the specific Keurig model. Keurig models come in two varieties: single-cup and carafe. The single cup variety model (K-45 elite & K-mini) produces one cup at a time, while the carafe version brews multiple cups at once, giving you enough to enjoy a new cup whenever you like. Keurig 2.0 models can make either single-serve K-Cups or K-Carafe pods.
Technically, you can get a rough idea about the Keurig model depending on the size and features. For example, k-45 and B40 can be identified are mid-sized Keurig models with simple features and simple operations. Keurig mini models don't have a water reservoir and can be figured out by their compact size compared to other Keurig models. Finally, Larger, full-featured models with LCD screens and other unique features are likely to be the Special Edition models.
Keurig Serial Number Lookup by Model
If for some reason, the serial number on your Keurig has been rubbed out or you are unable to find it, then no need to worry, just look at the image and model descriptions below, it will help you locate your Keurig among the most popular models.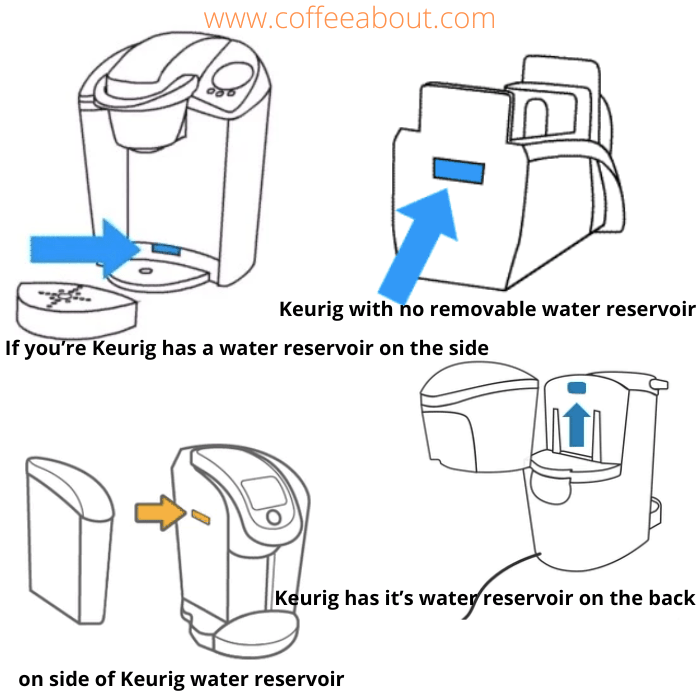 Below is the summary of the location where SN is present, look at it.
| | | |
| --- | --- | --- |
| Bottom of brewer | side of The Brewer, Behind the Water Reservoir | Back of The Brewer, Behind the Water Reservoir |
| K-Mini Plus | K-Classic | K-Slim |
| K-Supreme Plus | K-Elite | K2.0, K200 Series |
| K-Supreme Plus SMART | K-Express Essentials | K-Latte |
| K-Duo Plus | K-Café Special Edition | K-Duo Plus |
| K15 | K-Supreme | K-Compact |
| K-mini | K2.0 ,K400 Series | K-Express |
| | K2.0 ,K500 Series | K-Duo |
| | K-Café | K-Duo Essentials |
Pictures and Descriptions of the Most Popular Keurig Models
The quickest way to identify your Keurig model is to look for the imprinted model type on the machine's body. However, if you don't currently have access to your serial number or model type, you can use the images and descriptions below to locate your Keurig.
On the Side of the Brewer, Behind the Water Reservoir
The majority of Keurig brewer serial numbers can be found on the side, below the water reservoir. Simply remove the water reservoir and turn it upside down to check the serial number.
K-select–
K-classic– There are two places where the serial numbers of the K-Classic model can be found. The serial number can be found on the main body of older brewer models, below the drip tray.
K-EliteK-Supreme
K2.0 K400 Series
K-Café
K2.0 K500 Series
K-Café® Special Edition
On the Bottom of the Brewer
Some Keurig brewers contain serial no at bottom of the brewer. Simply turn it upside down to view serial no but be careful, especially when the water has already been added to it.
The following brewer has a serial number present at the bottom.
K-Mini® Basic
K-Supreme Plus®
K-Mini Plus®
K-Supreme Plus® SMART
K15
K-Duo® Plus.
Back of the Brewer, Behind the Water Reservoir.
Some Keurig brewers have a serial number present behind the "back removable" water reservoir. Simply Remove the water reservoir from the brewer's back and raise it upwards and away from the unit to view the serial number.
Models include:
K-Slim®
K-Duo Essentials™
K-Express™
K-Duo®
K-Compact®
K-Duo® Plus
K-Latte®
K2.0 K200 Series
3 ways to Use serial Numbers to Determine Which Keurig Model You Have.
Once you have a serial number, then you need to do a few things to determine which Keurig model you have.
1)GOOGLE IT
Type serial number on Google. You can easily determine from the results what Keurig model this number refers to help you to understand which Keurig model you have.
2)Register your Keurig.
Now that you have your serial number, if you didn't register your brewer so far, then you should register your brewer. Keurig typically comes with a one-year warranty. When you register, it will pull up the name of the model you have
3)Contact Keurig Support
If everything else fails, you can give Keurig customer service your SN. They can use the number to search you up and identify what model you have.
FAQS
How do I know if I have a 1.0 or 2.0 Keurig?
 You can easily differentiate it, as Keurig 1.0 coffee makers have a unique, more traditional look. Most 1.0 devices don't have touchscreens, are larger than more recent ones, and are significantly cheaper than 2.0 models.
How to lookup Keurig 2.0 serial no?
Remove the Water Reservoir to read the serial number on the Keurig 2.0. You will see a 14-digit, alphanumeric serial number on the brewer's upper side panel.
What is the Keurig serial number format?
Every Keurig model has a 14-digit, alphanumeric printed and its location depends upon the specific model.
KEURIG GUIDE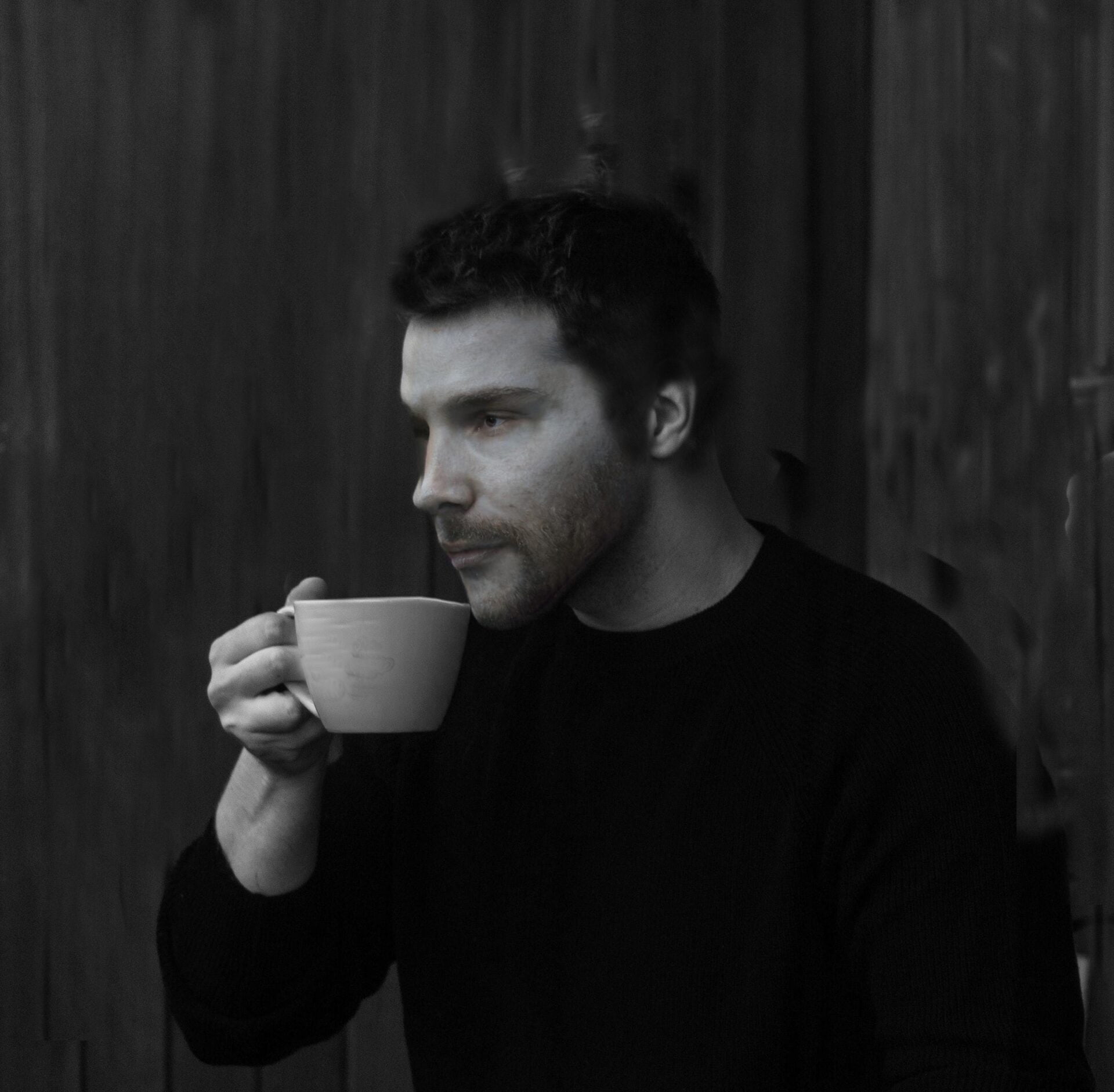 Hey,
I am Johny Morrisson! Founder of CoffeeAbout
My love for coffee dates back to my childhood. I love trying out different coffee machines and recipes.
As a coffee enthusiast, I decided to start my blog last year to provide users with useful information on brewing methods.
During this journey, I have discovered many new things and facts about coffee that I will share with you here.