Keurig has undoubtedly revolutionized the world of coffee brewing with its single-cup brewers, offering a quick and convenient way to enjoy a freshly brewed cup of coffee in under a minute.
However, there's a whole world of alternatives out there waiting to be explored. These alternatives are essentially single-serve pod coffee makers made by different brands, offering similar features to Keurig and, in some cases, even more!
But why should you consider buying a Keurig alternative? Perhaps you don't already own a Keurig machine and desire the simplicity and convenience of a pod brewer.
Alternatively, maybe your trusty Keurig is on its last leg, and you're looking for a replacement that offers more than just the brand name model.
Trust me, some alternatives can provide you with the same ease of use and quick brewing time, but with added features and some are available at much more affordable prices.
Top Picks
Cuisinart SS-10P1
This is the most reliable option – it comes with a 3-year warranty.
Simple Interface and LCD Display panel to choose cup sizes.
Compatible with both Coffee grounds and K-cup pods
Factors to Consider while Choosing a Keurig Alternative
1. User Friendliness
Keurig is known for its simplicity and user-friendliness and when looking for a Keurig alternative, obviously you should prioritize user-friendliness.
Avoid complex models with unnecessary features that add complexity and cost. Opt for machines with simple designs and minimal buttons, offering straightforward operation.
Consider features like auto-off functionality, and customization options for cup sizes, brewing strengths, and water temperature control.
Cleaning is important too. I highly recommend looking for alternatives with automatic cleaning cycles and maintenance reminders.
2. Build Quality and Brand Trust
It's important to take into account both brand trust and build quality.
Choosing a reputable brand known for its reliability and durability ensures that your coffee maker will last for years to come.
Additionally, a comprehensive warranty, such as Cuisinart's 3-year warranty, provides peace of mind while demonstrating the manufacturer's confidence in their product.
Also, you should look for the material of the coffee maker. Opting for alternatives made with high-quality materials like stainless steel or high-grade (BPA-free) plastic ensures a sturdy build that can withstand regular use. This not only contributes to the longevity of the machine but also enhances its overall performance and reliability.
Selecting a coffee maker that has undergone third-party testing and certifications adds an extra layer of assurance.
You should avoid buying coffee makers from unknown brands. Yeah! you can get these machines at a very low price but they won't usually last more than a year.
3. Compatibility
It's very important to choose a coffee maker that can brew coffee both with K-cup pods and Coffee grounds.
K-cup coffee pods, are widely available in various varieties and offer the convenience to brew coffee in no time. Therefore, a good Keurig alternative should be compatible with K-Cup pods.
Additionally, compatibility with reusable filters is worth considering. Reusable coffee pods offer an eco-friendly and cost-effective alternative to plastic pods. They give you the flexibility to use your preferred coffee grounds or freshly ground beans.
Almost all of my recommendations are compatible with K cup pods and coffee grounds, and some provide reusable filters as part of the package.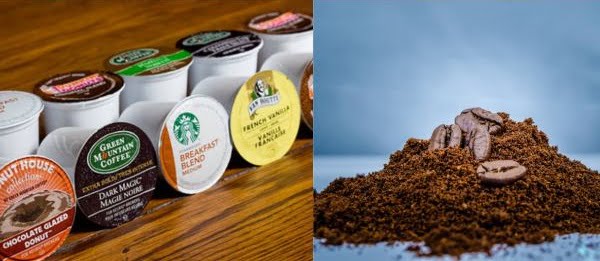 Check Out: Best Reusable K-cup Coffee pods
4. Price
Keurig coffee makers aren't cheap even the basic model like K-mini costs around 90 bucks and advanced models like Supreme Plus and K Cafe costs over 150 bucks.
Likewise, coffee makers from other well reputable brands like Nespresso and Cuisinart are also very expensive.
So, if you are looking for a coffee maker from a top brand you have to spend some extra money.
However, many budget-friendly options are also available, offering basic brewing capabilities and convenience at a lower price point.
Like the CHULUX Coffee Maker and the BLACK+DECKER Single Serve are both good basic coffee makers available at less than 50 dollars.
Read a guide on whether Keurig machines are Worth it or not
8 best Keurig Alternative Coffee Makers
1. Nespresso VertuoPlus – Best for Strong Coffee Lovers
Nespresso Vertuo Plus is perfect for coffee lovers who enjoy strong and intense Espresso and Coffee drinks. And if you like milk-based coffee drinks like Cappuccino and Latte then it is a much better option than Keurig.
Brew Sizes
Espresso (1.35 oz), Double Espresso (2.7 oz), Gran Lungo (5 oz), Coffee Mug (8 oz)
Material
Plastic
Compatibility
Nespresso vertuo capsules
Special Features
– 60 oz Removable and adjustable Tank
– Automatic Shut-Off
– 25-second heat up time
– One-button interface
Nespresso VertuoPlus stands out for its exceptional performance and user-friendly design.
The VertuoPlus offers a range of drink sizes an extensive variety of flavors in coffee capsules, and an optional bundle for milk-based drink enthusiasts!
This machine is designed with simplicity in mind. It features only a single-button interface and barcode technology that automatically detects the coffee capsule barcode and brews accordingly. So you can say that it's even more user-friendly than a Keurig.
As a downside, you can only use Nespresso Vertuo line capsules, which are less diverse and more expensive.
Pros
✔️ Stylish and high-quality machine with exquisite design
✔️ Prepares Cafe styled Latte and Cappuccino drinks with Aeroccino addition
✔️ The most user-friendly machine
✔️ Perfect for Espresso and Strong coffee lovers
Cons
❌ Nespresso Vertuo capsules are relatively expensive and the variety is also limited.
❌ Limited customization options
❌ May not be a perfect option for smooth coffee lovers


2. Cuisinart SS-10P1 – Most Reliable Choice
Cuisinart SS-10P1 is ideal for users seeking reliability and control over their brewing experience. Its compatibility with both K-Cups and ground coffee makes it a compelling alternative to Keurig.
Brew Sizes
4, 6, 8, 10 & 12 oz
Material
Stainless Steel, Plastic
Compatibility
K cup coffee pods and reusable filter for coffee grounds
Special Feature
– 72 oz removable water tank
– 24 hours programmable
– Hot water
The SS-10P1 stands out as a versatile coffee maker, offering a delightful brewing experience with its Temp Control feature, 72 oz removable water reservoir, and the flexibility to brew 4-12 oz servings using K-Cups or ground coffee.
With its programmable feature, you can program a cup of coffee 24 hours in advance.
Additionally, the inclusion of a Cuisinart HomeBarista reusable K-Cup pod adds further versatility for using coffee grounds.
Pros
✔️ Cool LCD display panel and user-friendly interface
✔️ Sturdy and reliable stainless steel construction – Offers 3 years warranty
✔️ Compatible with both k cups and Coffee grounds
✔️ 24 hours programmable feature to brew coffee in advance
Cons
❌ The machine is slow compared to other single-serve coffee makers
❌ It makes a lot of noise while brewing coffee.
❌ Prepares a weaker cup of coffee with k cups


3. Hamilton Beach 49979 FlexBrew – Compact Model
Flex Brew is an excellent choice for those looking for an affordable compact coffee machine that offers the flexibility to brew with both K-Cups and coffee grounds. It is a perfect choice for small kitchens, College Dorm rooms, and small offices.
Brew Sizes
Any size you want up to 14 oz
Material
Stainless Steel, Plastic
Compatibility
K cup coffee pods and reusable filter for coffee grounds
Special Features
– Regular or bold brew options
– Accomodat 8" tall travel mug
The Hamilton Beach 49979 FlexBrew offers a versatile and affordable brewing experience.
You can brew up to 10 ounces with K-Cups or up to 14 ounces with coffee grounds in this machine, and it also features Bold Brew for a stronger cup of coffee.
For ease of cleaning, all parts of this machine can be easily disassembled and are dishwasher safe.
Pros
✔️ Very easy to use and clean
✔️ Versatile compatibility with both K-Cups and coffee grounds
✔️ Compact design makes it suitable for small spaces
✔️ Available at a much affordable price
Cons
❌ Takes much longer to brew a cup of coffee
❌ It only holds enough water to make one cup so you have to refill it every time
❌ It keeps dripping coffee drops even after the brewing process is completed

4. CHULUX Coffee Maker – The Most Affordable Choice
CHULUX is a perfect affordable alternative to Keurig while maintaining ease of use and compatibility with K-Cup pods. It has a very compact design makes it perfect for traveling or small spaces
Brew Sizes
Any size you want up to 12 oz
Material
Plastic
Compatibility
Only K cup pods
Special Feature
– Quick and fast
– Very portable design
Chulux shares common features with Keurig Mini, like compact size, auto shut-off technology, a removable drip tray, and accommodating taller cup sizes. Also, it is compatible with all K-cup coffee pods.
And the good thing is it is available at less than half of the price of Keurig.
The CHULUX Single-Serve offers an 800W heating element for quick heating and prepares a cup of coffee in under 3 minutes.
Its compact and portable design, coupled with the convenience of one-button brewing, makes it a practical choice for traveling trips, RV cars, and small rooms and offices.
Pros
✔️ Extremely Compact and Portable design with multiple color options
✔️ Just insert the coffee pod, press the power button, and a hot cup of coffee ready in minutes
✔️ Perfect for traveling purposes.
✔️ Available at a much affordable price
Cons
❌ The water reservoir opening is so small and also you can't check the water level
❌ Only compatible with K cup pods – you can't use coffee grounds
❌Not a very reliable machine
5. Mueller Single Serve – Decent design
Mueller Single Serve coffee maker has a very decent design and is ideal for individuals looking for a quick and simple Keurig alternative.
Brew Sizes
6, 8, 10, and 12 oz
Material
Plastic
Compatibility
K cup coffee pods
Special Feature
– 48 oz Water Tank
– Rapid brew technology
– Auto Shut off
The Mueller Single Serve Coffee Maker is an excellent alternative, offering both quality and affordability.
The removable water tank has a generous capacity of up to 45 ounces with convenient level markings.
Its rapid brewing technology with a quick brewing time of one minute or less, makes it perfect for busy mornings.
Overall, the Mueller Single Serve Coffee Maker combines convenience, performance, and value for a satisfying coffee brewing experience!
Pros
✔️ Very quick operation – Brews coffee within 1 minute
✔️ Decent and exquisite design – Looks elegant on countertops
✔️ Very convenient water tank with good capacity
✔️ You can easily accommodate travel mugs
Cons
❌ A little difficult to clean
❌ Only compatible with K cup pods – you can't use coffee grounds
❌Very loud when brewing coffee
6. BLACK+DECKER Single Serve – Economical Choice
Black + Decker is a great budget and travel-friendly alternative to Keurig. It offers easy operation and includes a travel mug, providing convenience for on-the-go coffee lovers.
Brew Sizes
Any size you want up to 16 oz
Material
Stainless Steel, Plastic
Compatibility
Mesh filter for coffee grounds
Special Feature
– Automatic Shut-Off
– 16 oz travel mug included
– Space saving design
The BLACK+DECKER allows you to make a single-serve coffee without breaking the bank, making it a cost-effective choice for coffee lovers.
With its compact design, it's perfect for portable uses such as traveling for work or camping. It's also good for RV cars and small rooms.
It features a permanent mesh filter basket for coffee grounds so you don't have to buy paper filters again and again.
Black+Decker coffee maker offers a very simple interface with just one button for the brewing process and has a very simple clean-up process.
Pros
✔️ Available at a much cheaper price than Keurig models
✔️ Compact and decent design – Perfect for small rooms and limited spaces
✔️ Extremely easy to use and Clean
✔️ Includes a 16 oz travel mug for added convenience
Cons
❌ Not compatible with K-Cups – you can only use coffee grounds or small coffee pods in a mesh filter
❌ Sometimes coffee does end up with finer coffee grounds in it
❌The material of construction isn't sturdy and reliable

7. Mr. Coffee Coffee Maker – Multiple Cups choice
Mr. Coffee is a reliable choice for users who prefer brewing larger quantities of coffee. Its ease of use and very affordable pricing makes it a practical alternative to Keurig Duo models.
Capacity
12 Cups
Material
Plastic
Compatibility
Coffee grounds
Special Feature
– Auto Pause feature
– Dual Water Window
– Power On/Off Indicator Lights
While Mr coffee isn't a single-serve coffee maker like most Keurig models. But it's certainly a reliable and very affordable option if you want to buy a 12-cup regular drip coffee maker.
It can brew up to 12 cups quickly and quietly, with a straightforward on/off button for easy operation.
The machine comes with a sturdy glass carafe and a removable, dishwasher-safe filter basket for convenient cleaning.
This machine has an auto-pause feature for mid-brew pouring, an easy-to-read water window, and removable parts for easy cleaning.
Pros
✔️ Perfect for making larger quantities of coffee
✔️ Easy-to-read water window for convenient filling
✔️ Very affordable price point
✔️ Very simple and easy to understand design
Cons
❌ Auto-pause feature may not always work correctly and could result in dripping
❌ It is not as quick as single-serve coffee makers
❌ Not compatible with coffee pods
❌ The design is not very good looking

Read a detailed guide on Keurig vs Mr. Coffee
8. Ninja CM401 – Most Versatile Choice
Ninja CM401 is a great choice for those looking for a versatile coffee maker that can quickly make a variety of beverages. With its automatic milk frother, it's a perfect alternative to Keurig K cafe and allows you to enjoy barista-style lattes and cappuccinos.
Brew Sizes
Brews anything from a single cup or travel size to a half or full carafe
Material
Stainless Steel
Compatibility
Coffee grounds
Special Feature
– Fold away Milk Frother
– 4 Brew Styles: Classic, Rich, Over Ice, or Specialty Brew
– Convenient 40-oz removable water reservoir
The Ninja CM401 is a versatile coffee maker that comes with an automatic milk frother and allows you to enjoy barista-style lattes.
Ninja Coffee Maker offers various customization options for coffee drinks like Classic, Rich, Over Ice, or Specialty Brew. Also, you can prepare coffee in multiple sizes including Cup, XL Cup, Travel Mug, Multi-Serve Travel Mug, Half Carafe & Full Carafe.
It also prepares Espresso-like rich coffee concentrate to make better tasting Cappuccino and Latte.
All the components of this coffee maker glass carafe, permanent filter, removable filter holder, water reservoir, flip-top lid, frother whisk, and scoop are easily detachable and completely dishwasher safe for easy cleaning.
While Keurigs excel in speed and convenience, the Ninja CM401 offers an enticing alternative with its unique features.
Pros
✔️ You can prepare a variety of coffee drinks, such as iced coffee, lattes, cappuccinos, and regular black coffee.
✔️ Multiple strength options for your coffee drinks
✔️ It looks beautiful on the countertop – Gives a Cafe vibe.
✔️ The foldaway milk frother is perfect for frothing both hot and cold milk
Cons
❌ Not as easy to use as single-serve coffee makers
❌ The water tank of the machine leaks sometimes
❌ Not compatible with coffee pods
❌ Very large footprint – Not for small spaces


Why Should You Look for a Keurig Alternative?
Exploring alternatives to Keurig can bring about various benefits and considerations that are worth exploring.
The Cost Factor
Price is a significant factor for most people when searching for a coffee maker.
While Keurig machines are known for their top-notch quality, they often come with a higher price tag, ranging from $100 to $250. And that's too much for a single-serve coffee maker
Nevertheless, when looking for affordable alternatives to Keurig, Chulux and Black+Decker models offer similar features like a basic Keurig model and cost less than $50.
Environmental Concerns
Keurig machines have gained a notorious reputation for their negative impact on the environment in recent years.
While over the past couple of years, Keurig has completely shifted to recyclable pods, the recycling process is not foolproof.
To recycle a K-Cup, you need to peel off the aluminum lid, discard the coffee grounds, and recycle the cup with other plastics. And also these pods are only recyclable in some specific locations.
In contrast, there are alternative options available that are more environmentally friendly, such as Nespresso with all-aluminum pods, Ninja with reusable filters, or French presses with no disposable byproducts.
The Taste and Quality of coffee drink
While Keurig machines offer instant gratification, the quality of the coffee is not exceptional, it's just fine.
With a focus on convenience and speed, the brewing process may sacrifice the nuances and flavors that make a truly exceptional cup of coffee.
Keurig makes weak coffee and that's a fact not only true for Keurig but every Pod-based coffee maker out there.
If you prioritize taste and crave a more satisfying coffee experience, you should explore alternatives to Keurig like regular drip coffee makers and French Press.
Some advanced models of Keurig like the Supreme series feature Multi-stream technology and a strong brew feature that actually makes a better coffee – Read a review of Keurig Supreme Plus
Little Customizable Options
Keurig machines offer limited flexibility when it comes to customizing your coffee according to your mood.
You can't alter the coffee-to-water ratio to make the brew stronger, you are only limited to pre-programmed coffee sizes, you can't change the grind sizes, and also some users find the variety of k cups very limited.
With alternative brewing methods like pour-overs or French presses, you have more control over factors like water temperature, coffee-to-water ratio, and brew time, allowing you to tailor your coffee exactly to your taste.
Looking for a Better Taste? Choose French Press Instead!
If you are tired of weak Keurig coffee and looking for an alternative that can produce rich and strong coffee, I recommend switching to the French press.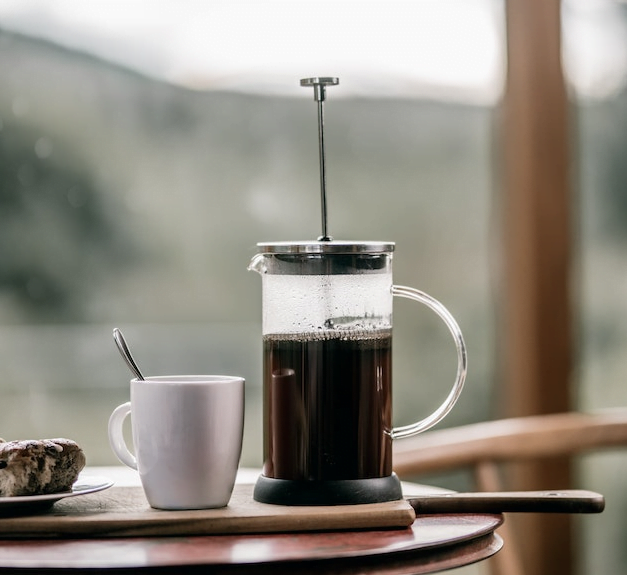 While Keurig prioritizes convenience, it falls short in delivering the best cup of coffee. On the other hand, a French press is an immersion-type brewing method and excels at producing a rich, strong, and full-bodied brew that satisfies serious coffee enthusiasts.
With French Press, you have the ability to adjust brewing parameters, you can personalize the flavor profile to your liking, something that you can't do in Keurig
In addition to taste, the French press offers greater capacity and affordability. You can easily buy a Good-quality French press for under $30 with the capacity to brew 4 to 6 cups at a time.
Read a detailed comparison of Keurig vs French Press
Final Thoughts
In the end, I encourage you to explore alternatives to Keurig and venture into the world of coffee brewing.
Whether it's the affordability of a traditional drip coffee maker, the richness of a French press, or the precision of a pour-over, each alternative brings its unique charm.
I personally prefer Nespresso to Keurig when it comes to pod-based machines, as I love rich and concentrated espresso shots.
If you are looking for something long-lasting go with Cuisinart SS-10P, it's not only reliable in wording but the brand also offers a Warranty of 3 years.
Chulux and Black+Decker both are good options for limited spaces and budget-conscious coffee lovers.
Cheers! Hope this guide has helped you in finding the best Keurig alternative for yourself.
If you are looking for a machine for your office, check out our guide on Best Keurig for office use
FAQs
Why are Keurigs so popular?
Keurig has become popular due to its convenient brewing process. With the ability to brew a single cup of coffee quickly and easily using pre-packaged K-Cups, it offers a convenient solution for busy coffee lovers.
Keurig machines are well known for their consistent results and simple operation, making them accessible to all users.
How often should you replace a Keurig?
Keurig provides a standard one-year warranty for their brewers.
However, Keurig machines can easily last for 3 to 5 years and even more if maintained properly.
Are Keurig pods being discontinued?
Keurig pods are not being discontinued. Although there were concerns regarding their recyclability, Keurig addressed this by updating the packaging to indicate that the pods are "not recycled in all communities."
Therefore, customers can still purchase Keurig K-Cups online from platforms like Amazon or directly from the company's official website.