The first thing everyone wants in the morning is a decent cup of coffee. Having a great cup of coffee can charge you up for the whole day. Keurig manufactures some cool milk frother that helps you in brewing any beverage recipes you need.
When you are in the mood for a milk-based coffee drink it's frustrating to find out that the Keurig milk frother isn't working properly. In that case, you need to understand what's wrong with your milk frother. Either you need to repair or replace the frother.
Some of the problems you may encounter with Keurig milk frother (whether Keurig frother standalone or a brewer attachment) include:
K-café Keurig Frother keeps flashing, but frother isn't working at all.
Frother turns on and heats the milk but isn't frothing.
Also Read: How to use Keurig coffee maker?
Signs that show that Keurig milk frother isn't working properly.
Let's understand some of the most prominent signs that indicate that your Keurig milk frother isn't functioning well. Therefore, here we discuss some signs that indicate that the Keurig machine has some problems.
The machine starts making a beeping sound indicating that you haven't placed the frother correctly on the base. So frother isn't working, and beeping involves three consecutive short sounds.
Light starts flashing on the front of the Keurig machine, indicating that you are trying to carry out two processes simultaneously.
The frother does not start properly when you turn it on.
Reason and troubleshooting solution guide when Keurig milk frother not working
For preparing a latte or cappuccino with a Keurig coffee machine, frothing or steaming milk is mandatory.
Keurig k-café comes with a built-in milk frother.
Keurig k-latte comes with a standalone milk frother accessory.
For other Keurig models, you have to purchase a milk frother accessory separatory if you want to brew milk-based beverages.
Usually, there are many reasons behind Keurig K-cafe frother not Working, especially if you haven't been keeping it clean. Here we discuss some of the likely reasons why the Keurig K-café coffee machine isn't frothing
The frother does not fit properly on the frother base.
You forget to add milk
The milk is above the maximum line
Trying to brew coffee and froth milk at the same time.
You haven't covered the frother with the lid
Keurig frother motor doesn't work/the whisk has buildup guck due to poor cleaning
Whisk is misplaced in the frother
Problem with the Milk
Let's discuss each of these reasons in detail and their solution. So keep reading to learn how
Also Read: How to fix Keurig touch screen that is not working?
1) The frother does not fit properly on the frother base
Sometimes the frother isn't properly placed on the machine base. Usually, this happens after you have moved or cleaned your machine. The frother isn't functioning, and the light will continuously blink until you have correctly placed the frother on the machine base.
Solution
Make sure that the frother is correctly seated on the machine base. Check the whole machine before putting milk in the frother. Additionally, you can push the cup to the base to stabilize the machine.
2)You forget to add milk.
Most of the time, when the machine isn't functioning properly, you consider it a mechanical fault. Sometimes there's a situation when the machine is out of milk and starts flashing.
Solution
The ultimate solution is to add milk and start frothing again.
3)Milk is above the maximum line.
The frother will not function properly when you add more milk than it can handle. In some scenarios, you overfill milk in the machine so it does not work properly.
Solution
In this situation, make sure that the milk does not cross the overfill line. Add the milk in the second cycle if needed.
Also read: Why is my Keurig coffee not hot enough?
4)Trying to brew coffee and froth milk at the same time.
Some users try to froth milk while coffee is still brewing. These two processes conceding together make it much more difficult for the Keurig machine to handle. Therefore the light of the frother base starts pulsing.
If you want to froth milk after brewing your coffee in the Keurig K-Cafe, make sure you choose the Shot option for a latte or cappuccino. Some Keurig users had claimed that when they brewed coffee without pushing the "Shot Brew" button, the frother attachment did not function.
Solution
Wait patiently until the machine brew coffee. Once the coffee is brewed, the frother will automatically start frothing milk.
5)You haven't covered the frother with the lid.
The frother will operate only when it covers with a lead sheet. Sometimes users forget to cover the frother, which is why the milk frother isn't working.
Solution
Make sure to cover the frother with the lid that is shipped with the brewer.
6)The whisk has a buildup guck.
Like many other kitchen appliances, cleaning is mandatory for smooth functioning. If you wouldn't clean your frother for a longer time, Guck will form around the whisk and other components of the frother. Guck inhibits the magnetic force used by the frother to prepare the milk.
Solution
The milk frother and the whisk are completely dishwasher-safe. Therefore, you may clean them anytime or after regular use. Soak the whisk in warm soapy water and scrub the dirt off with a light brush when washing by hand. Using a gentle lint-free cloth, hand wash the frother and lid. All other components should be washed thoroughly.
Also read: Keurig slim vs Keurig mini? which one is best?
7)Whisk is misplaced in the frother.
After cleaning or moving the machine, many users forget to check whether the whisk is correctly positioned in the whisk or not. When the whisk is not correctly placed in the frother, the lights also start blinking.
Solution
Make sure the magnetic whisk is securely attached to the frother. If not, you can properly attach it and then restore the milk to the machine to continue frothing.
8)Problem with the Milk
Because of the ingredients, milk from different companies has distinctive qualities. Some brands, for example, have different amounts of protein and fat. If you have an issue with the quality or amount of foam you are having, just make sure that you are using the right type of milk.
Fresh dairy milk, especially 2 percent or whole milk, is usually preferable. This dairy milk has a high-fat content which makes them ideal for frothing. Although 1 percent milk might also work, but using skimmed milk or creamer is not recommended.
Keurig itself claims that its milk frother could be used with soy and almond milk, and customers are quite satisfied with the result.
Solution
If you have an issue with the quality of frothing, the only solution is to switch to another brand of milk. Cold Milk froths better than warm milk. Therefore, it is recommended to use cold milk or chill the frother cup before frothing the milk.
These troubleshooting hacks work for both Keurig k-café and K-latte as well as stand-alone Keurig milk frother. But remember, K-latte milk frother is not capable of cold frothing.
Unfortunately, if all of the hacks for Keurig K-Cafe troubleshooting have failed, or some of the frother components have been lost or damaged, then you need to purchase replacement parts for your frother.
Also Read: Keurig Supreme Vs Supreme Plus Vs Supreme Plus Smart Which one to buy?
Keurig k-latte milk frother replacement parts
You can purchase a separate milk frother for Keurig K-latte, which includes the package of frother, whisk, and lid. However, if you need to purchase only a frother lid or whisk, you can purchase it separately.
Keurig k-Cafe milk frother replacement parts
You can purchase K-café Lid or whisk separately from Amazon as a replacement part for your broken or lost component.
The K-Cafe frothing cup, which comes with a lid and a whisk, is also available. These replacement components work with both the Keurig K-Cafe and K-Cafe special editions. However, you should be careful while picking a frother cup that must match the color of your coffee maker.
What to Do If Keurig Frother Is Not Frothing Almond Milk?
Every type of milk contains certain distinctive elements that set it different from others. That is why it is very important to understand the brand of milk you use in your Keurig Frother.
When a particular milk brand is placed into the frother, it may react differently. If it isn't suited for the frother, you should definitely replace or change the sort of almond milk you're currently using.
Almond kinds of milk that list the controversial ingredient carrageenan should froth better than those that do not.
Also Read: Why is my Keurig machine leaking?
Keurig k-café Frother keeps beeping! What's the possible reason
Some Keurig k-café user has complained that K-café keeps beeping and flashing some of the lights on the frother. Some of the most likely reasons are
Three shots of Beeping sound
You did not correctly install the frother if you hear three brief beeping sounds in a short period of time. Insert it properly and check to see whether it is still working on not.
Button flicks in a circular pattern
The blinking buttons indicate that the Keurig water reservoir supply has run out. The machine will automatically start operating again once you have refilled the reservoir. You may now squeeze the final mode to brew your coffee. If the switches continue to flash in a circular pattern after you've refilled the Water Reservoir, contact Keurig Customer Service.
Keurig has a wide variety of milk frothers. You may use them to froth milk for tea, coffee, or shakes, among other things. When troubleshooting a Keurig-Cafe frother, check the frothing jug and magnetic whisk for alignment, then make some basic maintenance.
Unfortunately, there is no repair for this issue. Therefore the only solution is to contact Keurig customer service, especially if your brewer is still under warranty. To stop the beeping, disconnect the brewer from the power supply.
Also Read: Why keurig light blinks?
Conclusion
Bottom-line is when your Keurig k -the cafe isn't working. The ultimate troubleshooting solution is to start with easy repairs like avoiding brewing and frothing at the same time and making sure the frothing jug and magnetic whisk are correctly seated when troubleshooting a Keurig-Cafe frother.
Most Keurig frother issues may be avoided by thoroughly cleaning the frother and its components, particularly the frothing whisk.
Anything you want to share, do comment
Also, Read
Frequently asked question
HOW CAN I MAKE MY KEURIG FROTHER WORK?           
Choose the milk or non-dairy alternatives of your preference and pour up to 200 mL into the frother's non-stick jug to generate freshly frothed milk. Place the lid on top and click the Hot Froth button. That's it! The frother will turn off on its own, leaving you with a thick layer of milk froth.
What to do if your milk frother is not turning on?
If you're still having trouble turning on your milk frother, you should contact Keurig customer care. While there are significantly more sturdy and suitable espresso makers on the market, few can surpass the ease of use and reliability of a Keurig K café machine.
HOW TO FROTH MILK WITHOUT A MILK FROTHER?
To froth milk without a frother, you need to follow these steps:
Fill a big container with milk and seal it properly. Fill the jar with no more than 1/3 of the total portion. Close the jar securely and firmly shake it until the milk is foamy and has about doubled in volume.
It takes between 30 and 60 seconds.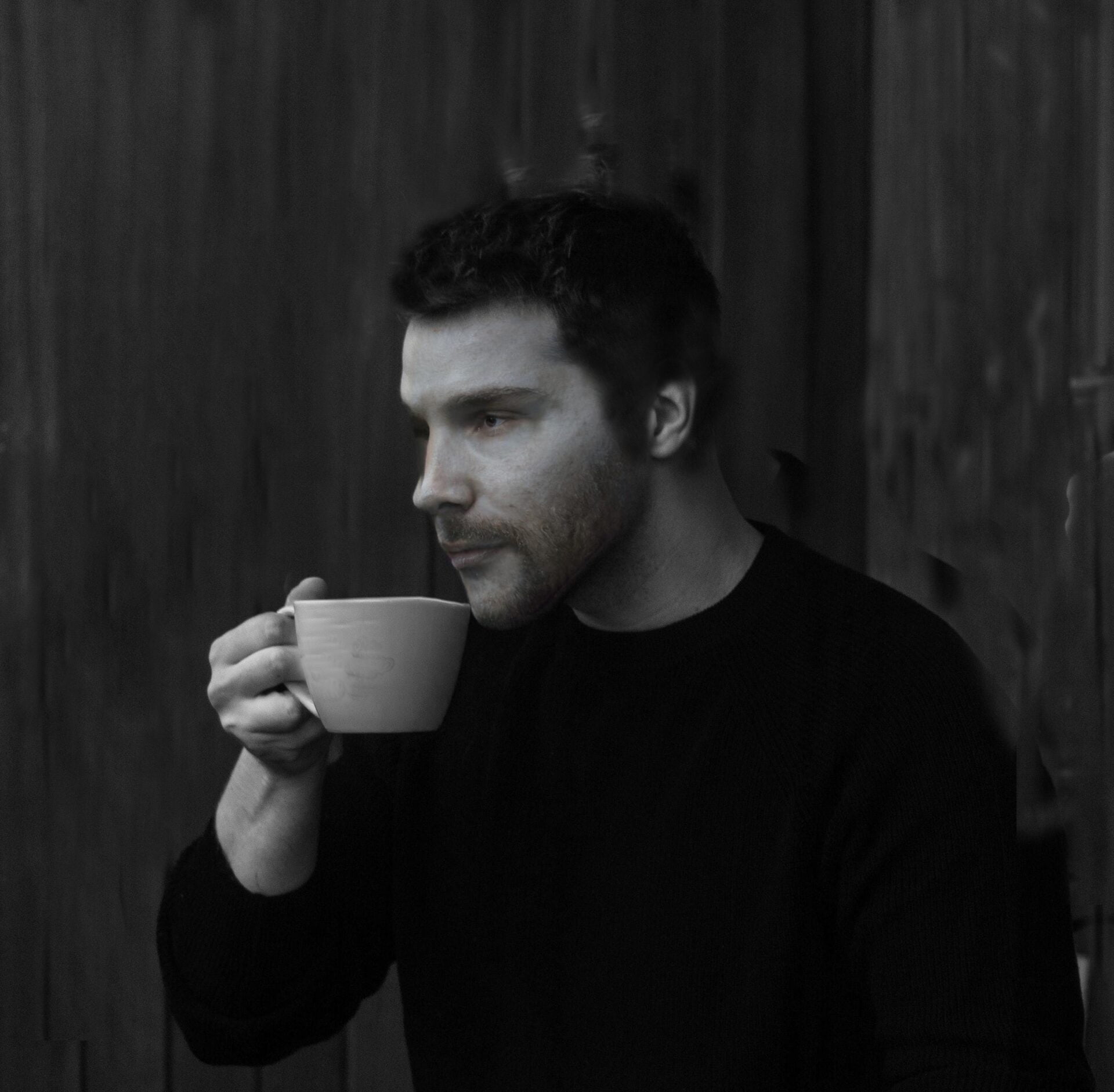 Hey,
I am Johny Morrisson! Founder of CoffeeAbout
I am a coffee lover since my childhood. And I am very passionate about trying different coffee machines and recipes.
Last year I decided to start my blog to help users with useful information about brewing methods and coffee machines.
I have discovered so many new things and facts about coffee during this journey which I am going to share with you on this blog.