Are you looking for the perfect espresso machine that can brew a perfect cup of coffee, providing you with whole-tasting flavor coffee full of aroma? If your answer is yes, then De Longhi ECP3420 may prove to be the perfect choice for you.
Come on, we all agree that millions of coffee lovers worldwide can't even imagine a morning without drinking the perfect cup of coffee that provides them energy from the suffering of work all day long. But they are also familiar that different brands of espresso machines now come into this market, and choosing a suitable coffee machine somehow seems to be difficult.
DeLonghi is one of the most popular brands in manufacturing Espresso machines. DeLonghi ECP3420, one of the products of the DeLonghi brand, makes its name in this market because of its simple but innovative design, high-quality technology, and prepare delicious espresso shots.
In this article, we discuss DeLonghi ECP34420 Review in detail, breaking down the advantages and disadvantages, a complete product-review section, room for improvement in the coffee machine, features, and benefits, and a complete buying guide to help you this machine is good for you or not.
DeLonghi ECP3420-overview
DeLonghi ECP3420 Is A Small, Semi-Automatic Espresso Machine, Is Compact And Has A Small Footprint That Can Easily Fit Your Kitchen Dorm Room. Because Of Having Some Great Technical Features And Specs, DeLonghi ECP3420 Can Make Lattes, Cappuccinos, Macchiato, Or Any Other Espresso. It Can Even Make Single Or Double Espresso Shots, Froths, And Stream Milk That Is Easy To Take Apart And Clean.
DeLonghi Ecp3420 is specifically designed for new baristas with a pressurized port filter. To facilitate the brewing process, DeLonghi uses a 15 bar pump and an 1100 watt stainless steel boiler.15 B.A.R. pressure can be adjusted according to your personal choice taste. NO matter what kind of beverage or at what pressure you brew, this machine also facilities you with a quality cup of coffee.
Pressurized Port filter With 3 different Filter Baskets, including single shot, double shot, and E.S.E. pod espresso brewing helps to facilities the brewing process much more manageable. The function of pressurized port filters allows for the extraction process by creating artificial pressure that produces a rich crema shot of espresso every time, even when you are using pre-ground coffee or E.S.E. pods.
Furthermore, an advanced cappuccino system helps you to brew several cups in quick succession. The Cappuccino system is specifically designed to automatically inject air into your milk using an air intake hole; when you produce your preferred amount of milk foam, simply immerse the tip into your milk to continue heating without frothing.
The removable drip tray adds another feature that makes DeLonghi stands out from its competition. DeLonghi ec3420 can easily accomodate cups up to a height of 5 inches. The water tank can be removed and refilled easily, making to brewing and cleaning.
In addition, a larger water reservoir also gives significant importance as it is a cable holding enough water to brew several cups of coffee because it is needed to be refilled. The 37-ounce water tank seems not greater, but it definitely satisfied you with its holding capacity.
Highlighted Features of Delonghi ECP3420
15 bar adjustable manual pressure to avoid complex blend variations
3-in-1 filter basket
Self-priming option
Removable and drip tray
Accumulates different cup sizes
Advanced Cappuccino system
37-ounce water removable tank with visible water level
Hot water function and cup warmer
Stainless steel boiler
Rapid brewing for making several cups in quick succession
Compact and has a narrow frame enable it to occupy less space in your kitchen dorm room
Read more: Capresso EC 100 Review
DeLonghi ECP3420 Review-complete guide
As described earlier, DeLonghi is an entry-level semi-automatic machine that stands out among its competitors because of its simple but innovative design, great built-in features, high-quality technology, preparing a perfect espresso shot, and, most importantly, is budget-friendly.
Let's discuss the overall design of DeLonghi ECP 3420 and buying guide in detail.
Overall Design of DeLonghi ECp3420
DeLonghi ECP 3420 is a compact, semi-automatic espresso machine having a simple design-1 and a large dial with 4 different options, espresso, steam wands, on and off. With a dimension of 10 x 7 x 12 inches, the stainless design machine is easy to clean and easily adjusted in your kitchen dorm room.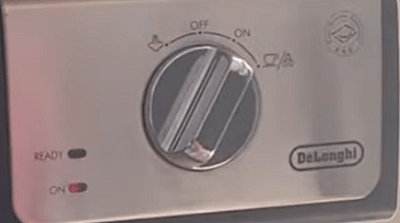 Next, we have a portafilter split into 2 parts- allowing you to make two espresso shots at once. The drip tray below the port filter can be removed to accumulate cups up to 5-inch height.
Right next, we have a steam wand with a 15-bar pump, which can get dirty after usage, so make sure to clean it up with mild soap and warm water. Additional features include 37-ounce water, which can make a few espressos, and at least 3 larger coffee mugs using the steam wand.
Besides, there is a storage compartment to hold the water tank and to store extra port filters and espresso pods. For the true coffee lover, two separate thermostats are available, which enable them to control water pressure and steam pressure according to their preference.
Brewing Method of DeLonghi ECP 3420.
Preheating system makes this machine much more manageable, specifically on cold mornings. Turn the knob on and wait for at least 5 minutes to get pressure (by this time, you can grind the beans and prepare milk to be frothed). Once the machine is ready, the brew light turns green.
Although the machine is ready to brew in 5 minutes, it is better recommended by coffee experts to wait at least 10 minutes to make the perfect brew.
Note: It is recommended to run hot water as a test before brewing a cup for yourself.
Tips for good Extraction and getting perfect crema
Always use fresh coffee and an espresso grind to get perfect crema on your coffee.
Do not compact the grind too tightly while tamping, so that water can run through.
Do not overfill the coffee filter. DeLonghi recommends the usage of 1 measuring scoop per cup.
DeLonghi ECP 3420 can use E.S.E. (Easy Serve Espresso) beans, looking like small round tea bags but instead filled with full of espresso grinds. They are a great way to cut down on preparation time and cleanup. These pods can easily be bought from the DeLonghi website.
Streaming the milk
The steam wand on DeLonghi ecp3420 works well to create textured foam for drinks. But it can only steam a small amount of milk at a time, and to achieve a perfect creamy latte, it is recommended to buy a frothing pitcher.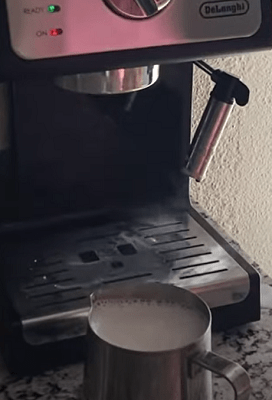 The steam wand can easily be manipulated and is long enough to get a nice froth. This option provide you feeling of crafting your own drink at home as a true coffee lover. It gives enough power to coffee lovers to customize their own drinks according to their own preferences.
Cleaning
For the long-lasting living of your machine, cleaning and maintenance can't be ignored. DeLonghi makes sure that their product can easily be clean. You can quickly wipe down the exterior portion and drip the tray for regular cleaning.
DeLonghi ecp3420 has a removable drip tray, portafilter, and water tank that are dishwasher safe.DeLonghi company recommends descaling at least for every 200 coffee.
You can opt for a DeLonghi solution for cleaning, but you can also opt for another brand or 50-50 vinegar-water solution.
Note:
Drain the steam wand before and after heating the milk. To make sure nothing dries up or gets stuck in the machine. Take the wand apart and let plastic soak in warm water for some time while you thoroughly clean the fine tip of the wand. Clean all the parts down, then reassemble them.
Things you like in DeLonghi ECP3420
15 bar pressure pump
Compact design, smaller footprint fits easily in the kitchen dorm room.
Fast startup time
Self-steamed milk and foam.
A budget-friendly semi-automatic espresso machine
Accumulates any cup size
Brew single and double shot
Self-priming function
Removable water tank and drip tray
Things you don't like in DeLonghi ECP3420
Short steam time-run out easily
Quality of milk frother is not best according to some customer
The steam wand gets dirty easily.
Buying Guide-Things to consider while buying a coffee maker
So far, we have discussed the design and features of DeLonghi ECP3420. Now, if you look at the price tag, you might wonder how this inexpensive machine offers such great features. You mind be wondering whether you should go for it or not?
The point is that you have to look at many things before purchasing any coffee machine. To better help out and make the purchasing process much easier. Here we discuss a few tips that help you make a purchasing decision.
1)Usability
According to our Expert, from a usage point of view, DeLonghi ECP3420 secured a positive rating. This model has a simple design and doesn't require too much maintenance. ECP 3420 is relatively easy to operate, and you don't have to worry about cleaning it regularly.
However, you should little be careful about water spills that might cause blockage or even damage that will result in unnecessary repairs. Therefore, it is recommended to make a habit of cleaning your coffee machine after every use.
2)Taste and Pressure
Honestly, we all looked for an espresso machine that produced the richest and creamiest shot of espresso. There is nothing wrong with it as the function of the espresso machine is exactly the same. Therefore it becomes necessary to look at the type of pressure and system it uses.
In the case of DeLonghi ECP 3420, the machine is inconsistent in its final taste and texture. This means you cannot get a good cup of coffee. However, you will get a better aroma and taste if you use quality coffee beans. It creates a creamy froth that is responsible for adding flavor to your cup of coffee.
The only problem with this machine is that it doesn't remain consistent and you have to clean and maintain it properly.
3)Grinding
Grinding plays a vital role, so it should be taken into consideration. Grinding is the most prominent factor that decides whether your espresso or coffee is delicious or not in the morning.
Unfortunately, DeLonghi ECP3420 won't come with an inbuilt grinder. You can choose DeLonghi products if you have your own grinder. But fortunately, you easily get over most of its weaknesses in terms of aroma, flavor, taste, and texture.
All you need is quality coffee beans to get the best flavor and aroma. You will achieve a limited flavor and aroma with its built-in feature. To get maximum flavor and taste, make sure to use premium quality coffee beans with a top-notch grinder.
4)Durability
Definitely, you won't go out with a budget-friendly machine in which some parts are broken up sometimes because some companies use cheaper materials in manufacturing espresso machines.
Durability is an important factor to be considered into consideration. You will definitely look for an espresso machine that will last longer and provide value for your money. In the case of Durability DeLonghi ECP3420 secure positive rating, the built-in highly durable stainless steel boiler gives enough strength to the machine to last for a longer period.
5)User Friendly
DeLonghi is loved by many as a popular coffee brand. DeLonghi ECP 3420 is very user-friendly as it is easy to operate, has a simple but innovative design, and, most importantly automatic machine, so you don't have to do so much to get your final cup.
There is just 1 dial option and knob to turn it on and off. The water tank and drip tray are easily removable, and everything is conveniently accessible.
In case of space-saving, DeLonghi ECP3420 has a compact design that allows it to occupy minimal space in your kitchen dorm room.
6)Cleaning & Maintenance
The inexpensive machine is often prone to make bigger messes, and costumer often finds them difficult to clean. Therefore it is highly recommended to do proper research before espresso machines whether they are easy to clean or not.
DeLonghi ECP 3420 can be disassembled and reassembled conveniently, and therefore ECP3420 stands as a great choice for an easy-to-clean coffee maker.
7)Frothing and specialty in drinks
Before purchasing any espresso machine, make sure that the wand is well-built and can produce the right amount of steam needed to make your special coffee.
Frothing is the area where DeLonghi ECP3420 secures negative remarks. Froth produced by ECP 3420 is not only airy but less creamy as well. You will be left begging for more froth in the end. So if you are looking to buy a coffee maker for milk-based beverages, this is not the right option for you.
On the other hand, if you are not a lover of frothing, you may opt for this machine.
8)Additional Features
Besides all these, some other factors should be considered before finalizing your purchase decision.
The water tank should be large enough to store enough water for brewing several cups at once before it needs to be refilled. DeLonghi ECP3420 has a 37-ounce water tank with a bean container capacity of 8.8oz.
What kind of drink you like also influences your choice of the coffee machine. DeLonghi ECP3420 Is a specialized coffee machine capable of making lattes, cappuccinos, macchiato, or another espresso.
DeLonghi ECP 3420 provides great value for your money. ECP3420 is budget-friendly. It is better suited for those people who have a busy day-to-day schedule. They just need a cup of coffee to start or end their day. You don't have to do much to make your final cup.
Why should you buy DeLonghi ECP 3420?
Those who want a decent cup of coffee instead of taste.
User friendly and easy to operate even if you don't have any previous experience
For those who don't have much time in the day to prepare a customized cup of drink for themselves.
For those looking for a coffee machine that is light weighted and has a smaller footprint.
For those who are looking for a coffee machine that is budget-friendly and prepares decent espresso shots.
Why shouldn't you buy DeLonghi ECP3420?
If you are a lover of froth, then this coffee machine is not for not. The froth it produces is underwhelming, and the taste and texture of the final cup can be inconsistent. 
Suitable for individual users who want full control of coffee cups. It cannot serve a group of coffee lovers.
Our Final Thought
Overall, DeLonghi ECP3420—Espresso and Cappuccino Maker is a great choice. DeLonghi ECP 3420 is a budget-friendly machine for individual use, having a compact design and innovative technology. Simple to operate and no hassle in cleaning and maintenance. If you don't have expertise in making coffee, it is highly recommended to go for it.
DeLonghi has a solid reputation as a coffee maker manufacturer for delivering quality products and satisfying customers. With a consistent record and budget-friendly point, it is an easy win for anyone looking to add an espresso maker to their set of coffee tools.
F.A.Q.
Is DeLonghi a good brand?
DeLonghi has a great reputation in terms of well-made and well-priced products when it comes to the point of kitchen appliances. Having great innovative technology, there are capable of producing great espresso shots at the push of a button. They are very easy to operate while admiring unique, compact designs that are the signature of the DeLonghi brand.
Are DeLonghi Machines worth it?
DeLonghi is one of the most popular brands in terms of making espresso and coffee, and as a result, most of its products shine in terms of quality. Having great innovative technology, there are capable of producing great espresso shots at the push of a button.
What coffee grounds should I use for DeLonghi ECP 3420?
Fine ground beans should be used since they offer better extraction.ECP3420 model tends to produce milder brew, so it is recommended to use medium to darker roast for more flavors.
Does DeLonghi ECP3420 come with a temper?
Yes, DeLonghi ECP3420 comes with a 49-mm temper. Temper is dual-sided and can be used both as a coffee scoop and temper.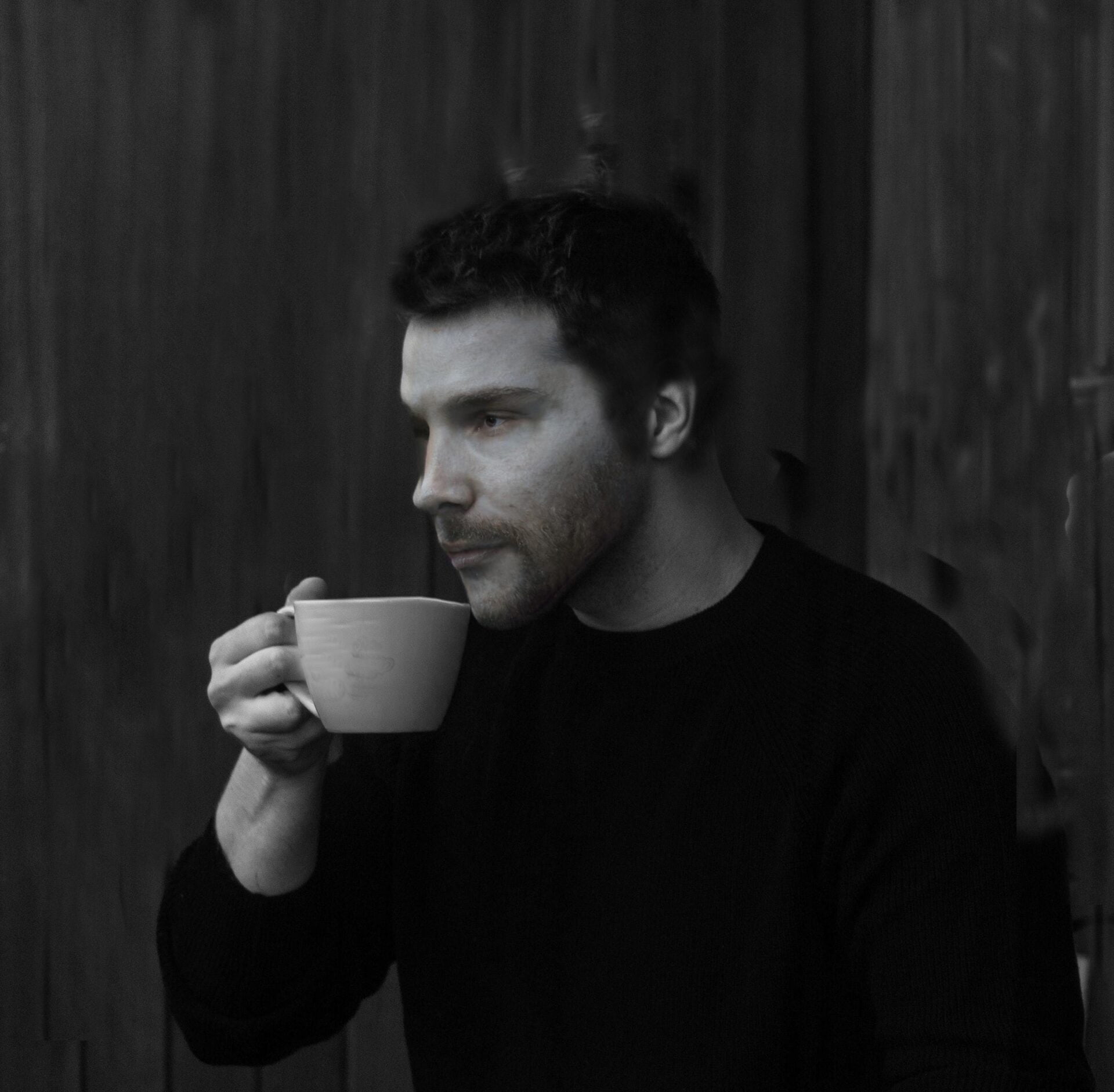 Hey,
I am Johny Morrisson! Founder of CoffeeAbout
My love for coffee dates back to my childhood. I love trying out different coffee machines and recipes.
As a coffee enthusiast, I decided to start my blog last year to provide users with useful information on brewing methods.
During this journey, I have discovered many new things and facts about coffee that I will share with you here.