If you want to enjoy a quality café, then choosing a suitable Espresso machine becomes necessary. Capresso is derived from a combination of the words "Cappuccino" and "Espresso". Capresso EC 100 is a specialist Espresso and cappuccino machine with many built-in features specifically designed for beginners.
Its Capresso EC100 review time. We will discuss the bright feature incorporated in a machine in detail and take a complete view of some ugly sides of the coffee maker. Choosing a suitable budget-friendly Espresso machine is very complex in this vast market. We do proper research and write about every detail the buyer is looking for.
Overview
Capresso coffee maker gained popularity as leading coffee machine back in 1990 because of minimalist and innovative design. Buyers are looking for a product that is easy to operate, have great built-in feature, has a unique and innovative design, has great functionality, and most importantly, must be budget-friendly.
Capresso has had a significant impact and popularity in the world as a coffee machine manufacturer. They have been famous for delivering top-quality coffee makers for quite a while now.
Capresso EC 100 is one of Capresso's most popular products: programmable, LED display at the front with digital timer, smart filter indicator and, most importantly, having auto shut down feature if not work for approximately 2 hours.
Now let's discuss some of the bright features which made your mind go with Capresso EC100.
Key Feature of Capresso EC100
1. Larger water Reservoir
One of the most critical concerns of coffee lovers is that coffee machines should have a decent capacity to store water to brew coffee at once if you have a visitor in your home. Capresso EC100 solves your problem and has a built-in feature of a larger water tank having a capacity of 47 oz reservoir.
Capresso EC100 also has the feature of a transparent reservoir, which means you can look at the water level at one glance. You'll always get the fullest flavor available in every cup because water will never get a touch to aluminum, and you will never get any metallic taste.
Furthermore, the water reservoir and drip tray are also removable. This feature makes you clean the machine with much ease.
2. Thermo block Heating System (Water Temperature)
Another essential feature of Capresso EC100 is the functionality of suitable temperature when it comes to brewing Espresso. Capresso EC100 has a unique thermal block mechanism lined with Stainless Steel to ensure that your coffee is served piping hot.
Capresso EC100 Extraction gave optimal coffee aroma and flavor. Even used continuously, temperature and extraction remain the same and provide you with the availability of good maintenance control.
3. Frothing Ability
Another essential feature of Capresso EC100 that grabs every coffee lover's attention is the presence of a dual frother.
Capresso EC100 is specifically designed to provide separate frothing positions for steamed milk (latte) and frothed milk (Cappuccino). The foam sleeve allows you to create a swirl of hot steam and air in your milk, making a rich, frothy layer at the top for your cappuccino.
When preparing a latte, remove the foam sleeve and use the steam tube underneath, which only injects hot steam into the milk ideal for a latte.
4. User Friendly
Capresso EC100 is simple to operate, convenient, and has an innovative design. A larger LED display at the front is quite handy for beginners to brew coffee at home. This coffee machine allows you to brew your beverage with much ease in no time flat compared to some other espresso machine that is quite complex and need manual instruction for beginners.
5. Caprasoo EC100 pump pressure
Proper Pressure is necessary to extract ground beans' full flavor and aroma, whether you are using finely ground beans or pre-packed coffee beans. Fortunately, Capresso EC100 is blessed with the feature of providing the same Pressure as necessary to extract the full aroma and flavor of beans as published as standard Pressure that is 15 bar pressure.
The necessity of Pressure can't be denied for the beginner as the proper Pressure must be provided to extract the full flavor of coffee beans.
6. Maintenance
Although Capresso EC100 has many built-in features that make it very easy to clean the coffee machine, the necessity of Maintenance cants be denied. Improper maintenance may cause storage of the life cycle of the coffee machine or even blocking, and you may no longer brew coffee with the machine.
On the positive side, Capresso EC 100 is easy to maintain. Capresso EC100's main body is made from stainless steel that provides strength to withstand extreme temperatures. Stainless steel is relatively easy to maintain as well due to processing good stain resistance.
The removable drip tray is also proved to be very handy in terms of maintenance point of view. At the same time, some other Espresso machines have fixed drip trays which make it quite challenging to keep hygiene.
7. Safety Features
Another feature that Capresso EC100 is equipped with is ensuring the safety feature that makes it superior to other Espresso machines. Electrical cord length is kept short to keep it out of children's range.
Presence of indicator lights indicating whether the coffee machine is either on or off, and presence of auto shut down feature which shuts off the machine if not working for 2 hours.
Additionally, the presence of a polarized plug ensures that Capresso EC100 can be plugged only in one way.
8. Additional Features
In addition to all the above-described features, there are many that grab coffee lovers' attention, which is why Capresso EC 100 is superior to many other Espresso machines. The Capresso EC100 has unlimited steam capacity when it comes to foam or steam, so you don't have to wait to get started. You can start immediately and keep going until your drink is just how you want it.
Another great thing about Capresso EC100 is that you can either choose ground or pod. It makes a convenient, flexible option for you because The EC100 Capresso espresso machine works with both espresso grounds and pods.
Capresso always provides great customer support. Capresso EC100 comes with one year warranty. On Capresso's official website, you can get manual instruction along with some tasty cafe recipes, such as various types of hot chocolate and teas.
Read more: DeLonghi ECP 3420 review
Things you like in Capresso EC100
The thing you most like about Capresso EC100 Is that the coffee machine is budget-friendly. This means you get a solid feature set without too much investment, which is perfect for budget-conscious shoppers who want to make café drinks at home.
Water Reservoir and drip tray are easy to remove, providing you with the facility of keeping your machine hygiene and Clean. Stainless steel portions main body also wipe down quickly, further simplifying cleanup.
Availability of Dual frothier
Simple operation, innovative design and presence of thermo block heating system.
Auto shut off feature.
Things you do not like in Capresso EC100.
When it comes to frothing, improvement should be made. The frothing wand should be a tiny bit longer as far as convenience is concerned.
EC100 pump espresso, having not too much maintenance-friendly design. The presence of small nooks and crannies must need proper improvement. The overall design of Capresso EC100 is on the positive side as compared to other espresso machines.
Performance decrease as time passes.
Read More: How to use an Espresso Machine in 6 easy steps
Room for Improvement in Capresso E100
There is a famous saying that there is always room for improvement. The same thing applies to Capresso EC100. We figure out some essential things that manufacturers must address.
A longer steam wand should be needed, as it provides some additional functionality and a little more convenience.
Make Use of demitasse cups. Traditional coffee mugs don't fit, and that may be problematic for some shoppers.
There is a warming plate present Underneath the tray. They are present to keep your coffee warm, but they can ruin the flavour and aroma of your coffee.SO try to avoid it.
Conclusion
Overall, the Capresso EC100 scores a positive rating according to our experts. It is processing great safety features that make it a reliable machine and solid stainless steel body, making it quite durable. It processes great innovative features in buyer budget-friendly range and attracts both beginner and experienced coffee drinkers. The water reservoir doesn't contact aluminum, providing the full taste of the coffee free from metallic taste. Despite there are some minor improvements needed, Capresso EC100 remains a solid investment for all lovers.
Although some consumers complained about depreciation in machine performance over time, investing in EC100 is still a good deal to go with if you genuinely want to enjoy coffee recipes.
Anything you want to share, do comment.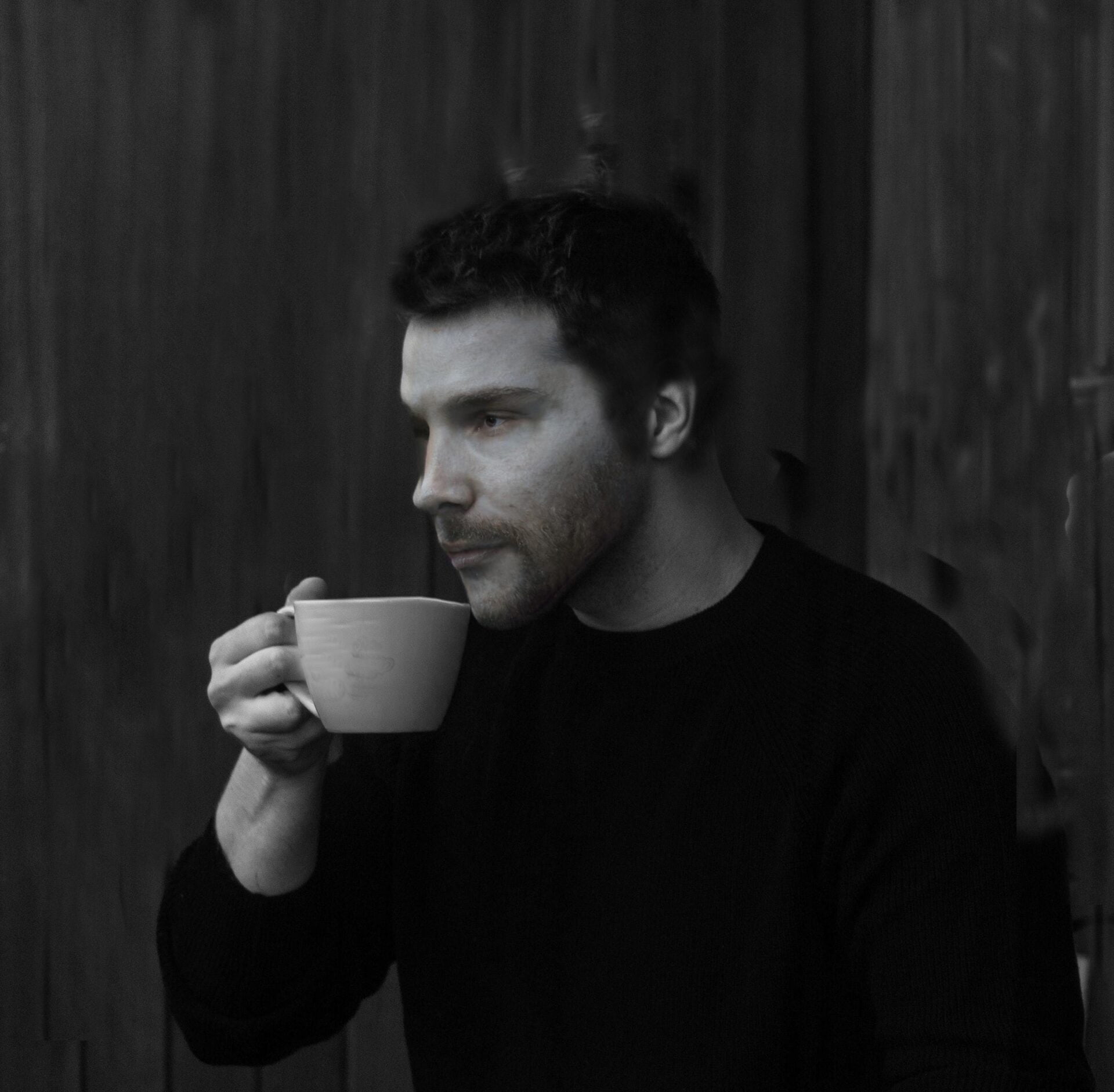 Hey,
I am Johny Morrisson! Founder of CoffeeAbout
My love for coffee dates back to my childhood. I love trying out different coffee machines and recipes.
As a coffee enthusiast, I decided to start my blog last year to provide users with useful information on brewing methods.
During this journey, I have discovered many new things and facts about coffee that I will share with you here.