Nothing is more satisfying than perfectly pulled espresso shots in the morning breakfast. The intense flavor of Espresso, the pungency, and the light brown colored layer of crema make the day for coffee lovers. Whether you like Americano or Latte or Cappuccino, you will always find Espresso at its back.
Selecting the right coffee beans for making Espresso is necessary because, without the right beans, even the best coffee machine in the World wouldn't pull the perfect Espresso Shots. I have discussed and reviewed the ten best coffee beans for Espresso in this article.
Best Coffee Beans For Espresso – Top 10 Brands Comparison Chart
Is there a difference between Espresso and regular Coffee beans?
If you think that Espresso and regular Coffee beans come from different sources or origins, you are wrong. Actually, the source of Coffee beans is always the same it's the roasting and grinding method which makes the difference.
Dark roasted beans or medium-dark roasted beans are usually used for pulling a shot of Espresso. Espresso is the most concentrated type of Coffee, so the grind size preferred for making Espresso is very fine. I will go into the details of it later in the article, first let's review the best brands of Espresso beans in the World.
If you are a traveler and looking for potable Espresso makers then you must check our article:
Best Brand for Espresso Coffee Beans in 2021
You might don't like someone's other favorite Coffee brand. The reason is your taste buds. Coffee brands differ from origin to origin; they also differ in the quality of their taste and the type of their blend.
Here is the complete description of the best Espresso Beans brand. You can easily pick your brand from the list according to your taste.
1. Lavazza Super Crema Espresso (The Best Coffee Beans For Espresso)
Lavazza is 60% Arabica and 40% Robusta, giving a well-balanced taste. It is blended and roasted in Italy, THE LAND OF ESPRESSO.
If you are a fan of a caramel-colored layer called crema, then Lavazza will be your favorite brand as these beans give the best crema layer.
The medium roasted Espresso blend of Lavazza has the nodes of hazelnuts, brown sugar, and dried fruits in its taste.
Lavazza espresso beans did very well with Barista Style Espresso Machine. If you have it, these beans are surely for you.
[maxbutton id="2″ url="https://amzn.to/3yfbYeP" ]
2. STUMPTOWN HAIRBENDER ESPRESSO BEANS
Stumptown Hairbrender is well known for its diverse blends from major Coffee-growing regions of the World, i-e Central and South America, Indonesia, and Eastern Africa. The rich texture of the Indonesian region blended with the fruity taste of the American and African regions to give perfect espresso beans.
These beans result in a smooth and creamy drink with citrus, dark chocolate, and caramel taste.
Roasts of Hairbender is available for every taste from medium to dark suitable for making any type of Coffee you like.
[maxbutton id="2″ url="https://amzn.to/30axnJA" ]
3. LIFEBOOST ESPRESSO COFFEE BEANS
Lifeboost Espresso beans are the most delicious and rich in flavor. These beans are purely organic and tested by the third party for pesticides, heavy metals, and other 400 harmful agents. They have a wide variety, from dark roasted beans to medium roasted beans to decaffeinated medium roasted beans.
The beans of Lifeboost Coffee are grown in the high elevation mountains of Central America, and to ensure purity and quality every bean is manually selected by the farmers. The beans are washed in spring water and then dried in sunlight to remain very close to nature.
The prime quality of these beans is that they are low in acidity. So, they will never harm your stomach and never cause teeth-related issues.
[maxbutton id="2″ url="https://amzn.to/30egoGo" ]
4. Intelligentsia Black Cat Classic Espresso
Intelligentsia is one of the best players in the business of Coffee Bean Blends. The Black cat Espresso blend is a medium roasted blend perfect for making Espresso. The beans came straight from the South American Region.
The prime quality of Intelligentsia is that they change the ingredients of their blends over the year and maintain freshness with changing seasons.
These Medium Roasted and perfectly blended beans result in a supreme balance and wonderful taste of dark chocolate and dark sugar with delicious sweetness.
[maxbutton id="2″ url="https://amzn.to/3dDRnr2″ ]
5. Koffee Cult Espresso Roast
Koffee Cult – located in Hollywood, provides one of the most desirable coffee tastes. It uses rich and organic beans mainly from the South American region; these espresso beans are blended and roasted precisely and packaged immediately to maintain freshness.
Koffe Cult markets dark roasted beans for Espresso which are concentrated, rich and intense in flavor. Along with its strong taste, Koffe Cult still manages to be smooth and sweet and free of any kind of bitterness.
These dark-roasted beans have a delicious note of Caramel, Tangerine, Mild Lemon, and Cherry in a shot of Espresso.
[maxbutton id="2″ url="https://amzn.to/3oCMSU7″ ]
6. Death Wish Espresso Beans
Death Wish market dark roasted purely organic beans for Espresso having the maximum amount of caffeine from around the World.
Death wish claims to be providing the World's strongest Coffee. If you are a fan of intense and dark coffee, Death wish is for you. One cup Espresso of Death Wish will blow up your caffeine level and make your day marvelous.
Dark roasted beans usually come with a bitter taste. But the roasting process of Death Wish is unique. They roast the beans slowly to eliminate all the bitterness. The taste has notes of dark chocolate and cherry.
[maxbutton id="2″ url="https://amzn.to/3oEuGcH" ]
7. Kicking Horse, Cliffhanger Espresso
Kicking Horse is a diverse brand of coffee beans with different blends and roasts available in the market. Cliffhanger is the sub-brand of Kicking Horse which prepares medium roasted purely organic Arabica beans specially prepared for Espresso.
The Cliffhanger Espresso beans are surely capable o making your morning more delightful with a sweet scent of Blackcurrant and Milk Chocolate. This bright blend of Coffee Beans gives a silky and smooth complex of berry syrup with a cocoa finish.
[maxbutton id="2″ url="https://amzn.to/3dy7tme" ]
8. ILLY Classico Espresso
Illy is the medium roasted and caffeinated Arabica Coffee bean from 9 of the best sources of Arabica beans around the World. The taste of Illy Espresso has a delicate and sweet note of chocolate and caramel with a smooth and balanced chocolate aroma.
Illy has been roasting coffee in the land of Espresso – Italy, for the last 8 decades. Integrity and Ethical business are the distinctions of Illy. In 2019, it was named one of the world's most ethical companies.
Illy has also been working on sustainable methods for the growth and processing of Coffee Beans, which will surely help the environment socially and economically.
Illy has a unique pressurized packaging system that preserves the quality and the taste of the Coffee beans.
[maxbutton id="2″ url="https://amzn.to/3DI1Z2G" ]
9. Volcanica Espresso Coffee
Volcanica markets dark roasted Arabica beans for Espresso from the Yirgacheffe's town in Ethiopia. Yirgacheffe is well known for its uniquely tasted coffee beans and is considered one of the best farms of Coffee in Africa.
Volcanica produces a perfect blend of Espresso with intense flavor and sweet caramel taste and has a spicy and complex aroma that will make your senses delightful.
Valencia is very dedicated to its customer satisfaction. They pack and seal freshly roasted coffee beans to assure elegance and freshness.
[maxbutton id="2″ url="https://amzn.to/3pJW4p6″ ]
10. Cafe Don Pablo Gourmet Coffee Classic Italian Espresso
Don Pablo gives the smooth and non-bitter taste with the intense and strong flavor of medium-dark roasted beans.
100% Arabica beans are used, which came straight from Colombia's volcanic and nutrient-rich soil.
Classic Italian Espresso is a unique blend of Sumatra Mandheling and smooth Colombian beans, giving dark chocolate a special taste and aroma.
[maxbutton id="2″ url="https://amzn.to/3DCGReh" ]
Qualities of a best Espresso Bean
There are many factors based on which one coffee bean differs from another coffee bean.
Different coffee lovers like different qualities of coffee; some likes a bitter and intense taste while some prefer the smooth and sweet flavor, some likes the citrus nature of coffee, while some prefer chocolate or caramel notes in the taste.

These qualities mainly depend on the origin of the coffee; some companies offer blends from different regions of the World, while some companies sell beans from only one region.

There might be a difference between washing, drying, and roasting techniques of beans. The freshness of the beans also matters a lot. Now let's discuss each factor in detail.
Origin of Coffee
Different regions have different climates and different soil characteristics, which affects the coffee beans' flavor and aroma. In some areas, the beans tend to be more acidic, while in some regions, they tend to be more bitter because of the difference in the environment.
There are mainly three coffee-growing regions in the World: Central and Southern America, Eastern Africa, and the Middle East and Southeast Asia. You might notice that all of these regions are present in the tropical zone. The climate of the tropical zone and the elevation of 1000-2000 meters are ideal for the growth of Coffee beans.
Coffee grown in these three regions varies greatly in texture, taste, and aroma. These variations are mainly due to the difference in the soil's nutrients, weather conditions, rainfall, and altitude.
Read More: How to use an Espresso Machine | 6 easy steps
1. Central and South American Coffee Region
El Salvador, Costa Rica, and Guatemala are the prominent Coffee growing territories of Central America. The Coffee from these regions is famous for producing medium roasts; these beans are low in acidity and have incredible aromatic flavor.
The South American region produces the most significant volume of Coffee beans around the World as this region has the perfect conditions for the growth of coffee plants. Brazil, Colombia, and Ecuador are the leading countries in this region. This region is famous for its Arabica Coffee beans which are liked around the World for brewing the perfect shot of Espresso.
The size of your ground Coffee beans matters a lot. If the grind size is not perfect, the Espresso becomes too sour or bitter. Usually, fine or extra-fine coffee particles are used for brewing Espresso. Typically burr grinder is used for grinding beans for the Espresso.
To achieve the perfect grind size, you have to do some experiments. You cannot achieve that perfection in one day. Try different grinds at different times, and you will indeed find the perfect taste.
2. Eastern Africa and the Middle East
In the African region, Kenya, Tanzania, and Ethiopia are well known for producing coffee beans. The Coffee beans grown in this region have a unique berry-like citrus taste, heady spice notes, and dark chocolate aroma. The coffee beans produced in this region are high in caffeine content and are best suited for a dark roast.

Yemen is the primary producer of Coffee beans in the Middle Eastern Region. Yemen is well known for its spicy brew, which coffee addicts love.
3. South East Asia
In this region, Vietnam and Indonesia are notable countries known for producing coffee beans. The coffee beans grown here have a unique fruity and smooth taste with the aroma of caramels.

Both Arabica and Robusta beans are grown in this region. Robusta beans are well known for their irregular texture and hard and intense flavor. The Coffee beans from this region are used in producing blends by different well-known Coffee brands.
Espresso Blends
The brands of Coffee Beans test different kinds of blends for years to reach perfection in the taste and the aroma of the Espresso.

Blends are necessary for producing a perfectly balanced flavor of Espresso because Espresso has to be intense and smooth, bitter and fruity at the same time with the aroma of nuts and dark chocolate and the perfect layer of crema over it.

Most of the companies use the blends of only Arabica beans from different regions of the World as Arabica beans are sweet and smooth characteristics perfect for brewing Espresso.

Some companies also use a small amount of highly caffeinated Robusta beans in their blends to make the flavor of Espresso more intense and stronger.

The companies' origins and types of coffee beans are usually printed on their product details, so you can easily choose the blends of coffee beans of your favorite origin.
Roasting of Coffee beans
Coffee beans that grow on plants are green and spongy. They are not ready to brew a cup of Coffee before roasting.

Roasting is done to bring out the taste and essence present inside the raw coffee beans.
Roasting is done at high temperature and pressure until the coffee beans reach the desired level.
After roasting, the coffee beans become crunchy and brittle due to loss of moisture content. Roasting Coffee beans is an art; it takes years for the coffee brands to reach the perfect roasting level, and they are still improving.
The color of the roasts varies from light brown to dark brown. For Espresso, usually, medium-dark or dark roasted beans are used as they have low acidity and a flavor of dark chocolate in them. Dark and medium roasts are rich and intense in flavor.

There is a risk of bitterness in dark roasts if they are not perfectly roasted.
Light roasts are usually not preferred for brewing Espresso as they lack rich and intense taste. Light roasts are well suited for making milk-based coffee drinks. The caffeine level is highest in lighter roasts.
The freshness of the Coffee Beans
The freshness of the roast also matters a lot. Because Coffee beans start to stale if they are kept for a long time after roasting, it's best to buy whole ground roasted coffee beans in small batches to keep them fresh.
Coffee beans are capable of reacting with oxygen and sunlight. As time increases, this exposure increases and the coffee beans start deteriorating slowly.
It's always best to use coffee beans within 2 to 3 months of roasting. Always buy coffee beans from the brand that prints their roasting dates on their products so you can have an idea easily.
It's always recommended to buy whole bean Coffee instead of Pre-ground Coffee beans. Because after grinding, the surface area of the beans increases, so there are more chances for them to get oxidized. Pre-ground Coffee beans stale more readily than whole beans.
It is more suitable to buy a coffee grinder than to drink rotten Espresso. Even if you can't grind daily, you can grind it in batches, like you can grind your coffee for one week and enjoy the heavenly flavor of fresh Coffee.
Tips for brewing a perfect Espresso Shot
You can buy the best perfect beans present in the World, but they are useless if you don't know how to brew them properly. Here are a few tips for brewing a perfect shot of Espresso
Grind size
The size of your ground Coffee beans matters a lot. If the grind size is not perfect, the Espresso becomes too sour or weak. Usually, fine or extra-fine coffee particles are used for brewing Espresso. Typically burr grinder is used for grinding beans for the Espresso.
To achieve the perfect grind size, you have to do some experiments. You cannot achieve that perfection in one day. Try different grinds at different times, and you will surely find the perfect taste.
Tamping
Tamping is flattening the bed of ground coffee on your portafilter. Make sure that the bed of Coffee is perfectly flat and there are no spaces between it. Because if there are spaces between them, water will pass through the spaces easily without touching each particle of Coffee.
So, you will not get a perfectly extracted cup of Coffee.
The best practice is to fill your portafilter and apply some pressure with some kind of tamper over it to make the bed of Coffee flat and homogeneous.
The best Espresso Beans | Our reccomendations
I hope you find the best Coffee beans for Espresso on that list. Whether you are a fan of dark roast or medium roast, dark chocolate, or citrus flavors, you can pick a brand of your choice according to your taste. I have perfectly listed all the qualities of the top Espresso brands in the World.
Read the description of each product carefully and pick a brand of your choice. I am a fan of Lavazza Espresso beans because of their low acidity and Hazelnut flavor.
Medium Roasted beans
Flavour notes of Hazelnut and brown Sugar
Best for using with Espresso Machine
Roasted and Blended in the City of Espresso; Italy
Well balanced taste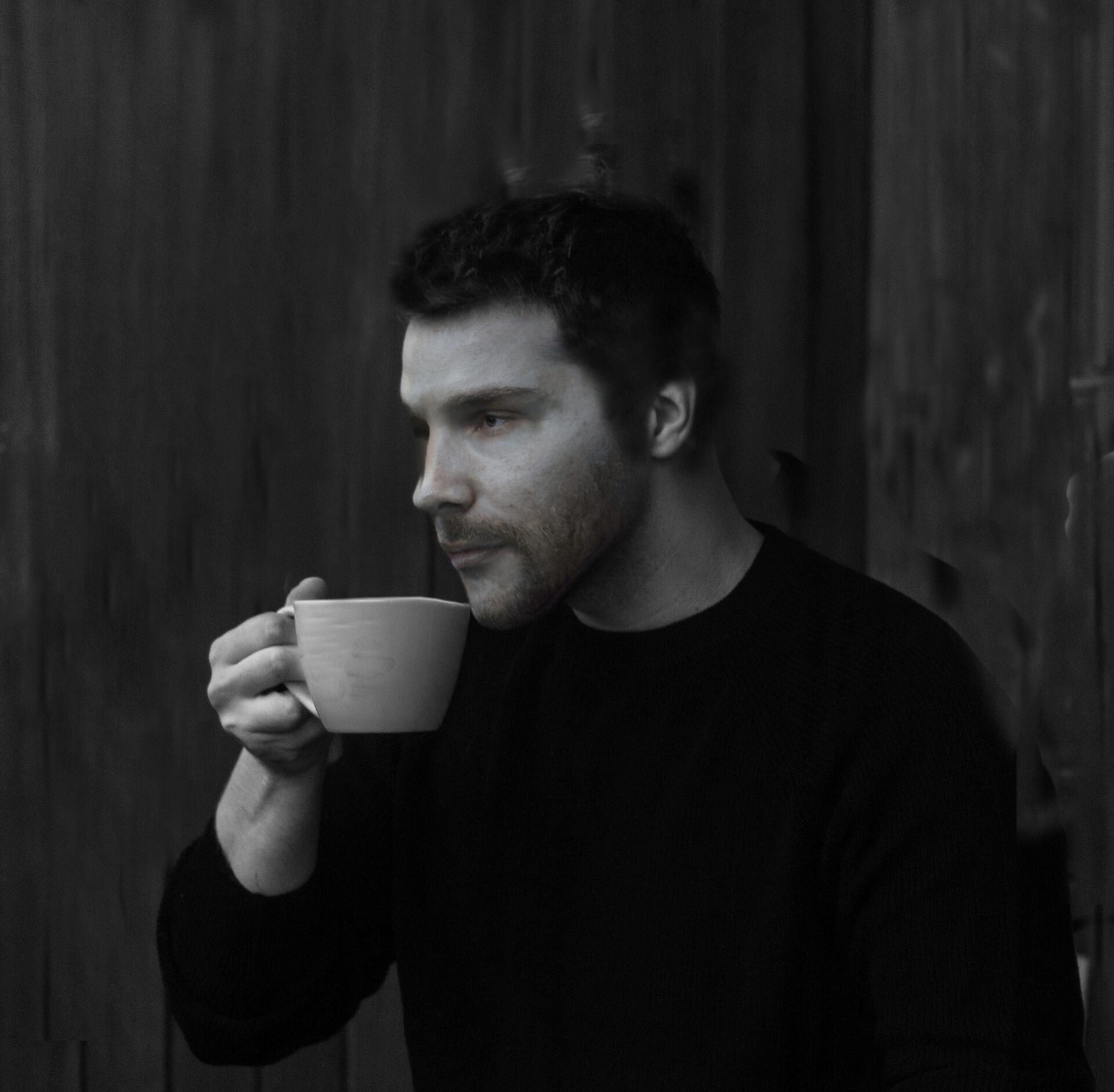 Hey,
I am Johny Morrisson! Founder of CoffeeAbout
My love for coffee dates back to my childhood. I love trying out different coffee machines and recipes.
As a coffee enthusiast, I decided to start my blog last year to provide users with useful information on brewing methods.
During this journey, I have discovered many new things and facts about coffee that I will share with you here.