Nespresso offers two lines of Capsule-based Espresso machines.
Nespresso Original Line: use 19 bar pump to extract shots from capsules
Nespresso Vertuo line: Use centrifugation technique (rapid capsule spinning) to extract shot from barcode enabled Capsule but is also able to brew standard coffee up to 17 oz.
Nespresso Original line takes advantage of the Nespresso vertuo line because their pump tends to produce more authentic espresso-based drinks, their coffee tends to be hotter, and no barcode scanning system giving you the advantage to enjoy varieties of drinks by finding 3rd party less expensive Nespresso pods/capsules.
Both Nespresso Essenza And Essenza Plus are a part of the Original line of Nespresso machines.
Nespresso Essenza Mini Vs Plus | A quick Overview
The Difference between Essenza Mini and Essenza plus is, that Essenza mini is a great Entry-level Nespresso machine in terms of brewing Espresso, perfect for those coffee lovers who have limited counter space in the kitchen. Later on, Nespresso launched Essenza Plus a new and improved version of Essenza mini with some great additional features.
Larger water Reservoir (34 oz instead of 20 oz) 4 pre-programmed cup sizes (addition of 2), including 5.05 oz. Americano and 6.75 oz. Americano XL.
One-touch capsule order
Hot water button ( hot water on demand)
Bluetooth Connectivity
Nespresso Essenza is manufactured and sold under two brand name: DeLonghi and Breville. The practical functionality of both brands is almost the same, with a little bit of variation in design.
Each machine comes with a convenient bundle pack of 14 Nespresso capsules with different aromas to help you choose your favorite drink.
You can buy Essenza Plus with Aeroccino3, which comes with a milk frother if you want to enjoy creamy cappuccinos. Essenza mini doesn't have any built-in milk frother; you need to buy it separately.
Additionally, Essenza plus let you control coffee volume. However, if you want more control over your coffee cup, we recommend you choose Nespresso Creatista plus (Let you control milk temperature, froth level, and coffee volume).
Nespresso Essenza Mini vs Essenza Plus- A comparison table
| | | |
| --- | --- | --- |
| Model | Nespresso Essenza plus (DeLonghi) | Nespresso Essenza mini (Breville) |
| Image | | |
| Dimension | 9.1 x 9.1 x 9.1 inches | 8 x 4.3 x 12.8 inches |
| Weight | 7.9 IB | 5.95 IB |
| Brew cup sizes | 1.35 oz. espresso, 3.70 oz. lungo, 5.05 oz. Americano, 6.75 oz. Americano XL | Espresso and Lungo |
| Water tank capacity | 34 oz | 20.3 oz |
| Auto shut off | yes | yes |
| Container capacity | 11 | 6 |
| Pump Pressure | 19 bar | 19 Bar |
| Bluetooth& Wi-Fi | yes | no |
| Flow stop | yes | yes |
| mobile App | yes | no |
| Price | View On Amazon | View On Amazon |
Also Read: Nespresso Vertuo Next Vs Plus
Let's Review each of these machines and decide which machine is better for you.
1) Design
Nespresso Essenza mini is more compact than Essenza plus.
With a smaller profile (Dimension: 8 x 4.3 x 12.8 inches), the Nespresso Essenza mini takes up very little space on the countertop and is ideal for a small kitchen.
Essenza mini features a boxy appearance with a small base that allows it to blend pretty nicely with many other kitchen countertop appliances.
Essenza Mini is probably the smallest Espresso machine available in the market.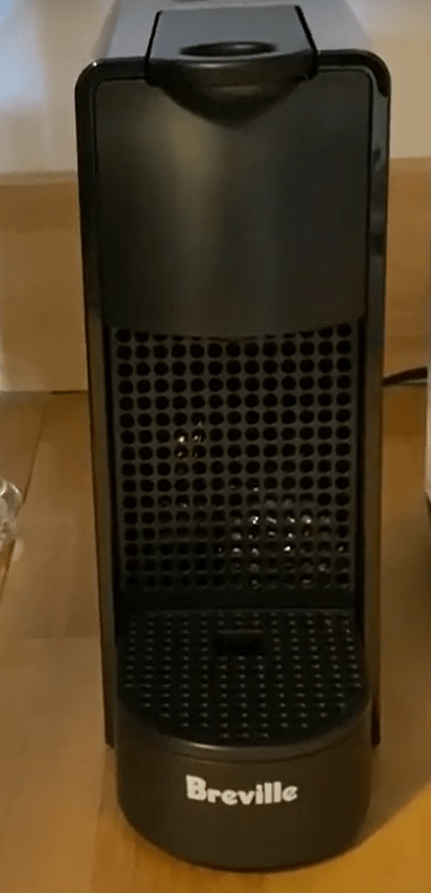 On the other hand, Essenza plus (9.1 x 9.1 x 9.1 inches) is a little larger than Essenza mini.
Essenza plus is quite smaller than other Nespresso models.
The water reservoir of Essenza plus is 66% larger than Essenza mini, which is very nice if you favor larger capsule sizes.
Overall, both of these machines are compact and portable and take up very little space on the counter of the kitchen.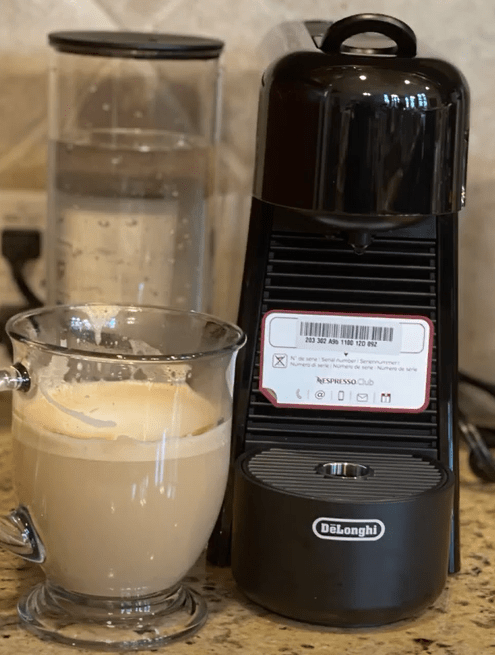 2) Coffee preparation options
There are two buttons available on the Essenza mini
One button brews a 1.35 oz. espresso shot
Another button brew is 3.7 oz. lungo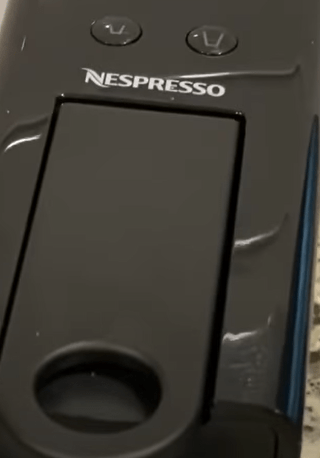 DeLonghi Nespresso Essenza Plus offers you four different coffee sizes:
Push the first button to get a shot of Espresso(1.35 oz.)
Push the middle button for Lungo (3.7 oz.)
Push Espresso and then the last hot water button to get Americano (5.1 oz.)
Push Lungo and then hot water for Americano XL (6.75 oz.)
In addition, the hot button also helps to get a fancy hot cup of tea instead of coffee.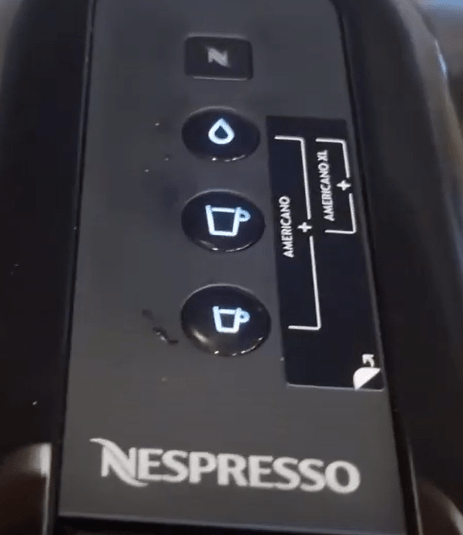 3)Using the Aeroccino
Both these Nespresso Essenza machines don't have any built-in frother. To brew lattes and cappuccino-related drinks, you can buy aeroccino 3 or 4 milk frothers separately for your own home barista setup.
A bundle deal of Nespresso Essenza Mini with Aeroccino 3 milk frother is available on Amazon. You can check it out here.
Nespresso offers two generations of milk frothers Aercoccino 3 and Aeroccino 4. Both are suitable for preparing milk-based coffee drinks either hot or cold
4)Water Reservoir
Both Nespresso Essenza mini and Essenza plus have a cylindrical body-shaped water reservoir with a transparent body, which means you can check the level of water and know when to refill it.
Essenza mini comes with a water reservoir with a capacity of 20.3 oz. This means that you can easily brew 14 to 15 shots of Espresso or 4 to 5 cups of Lungo without the need of refilling the water tank.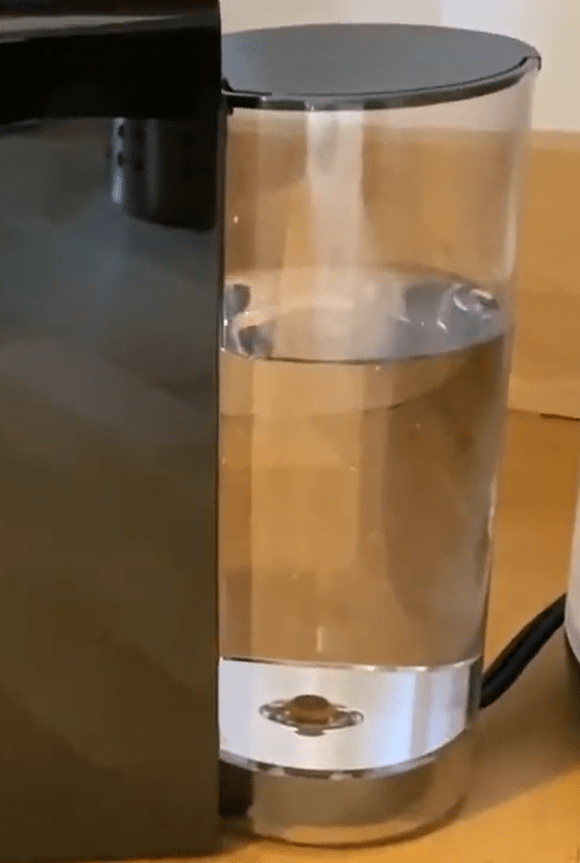 Essenza plus comes with a water reservoir having a capacity of 34oz which is 66 % larger than Essenza mini. So, you can easily brew almost 25 shots of espresso or 7 cups of Lungo in one refill.
A larger reservoir provides more convenience, but it requires more storage space.
But the great thing is that the water reservoir in Essenza plus is Adjustable, which means it can be moved around the machine to accommodate any counter space.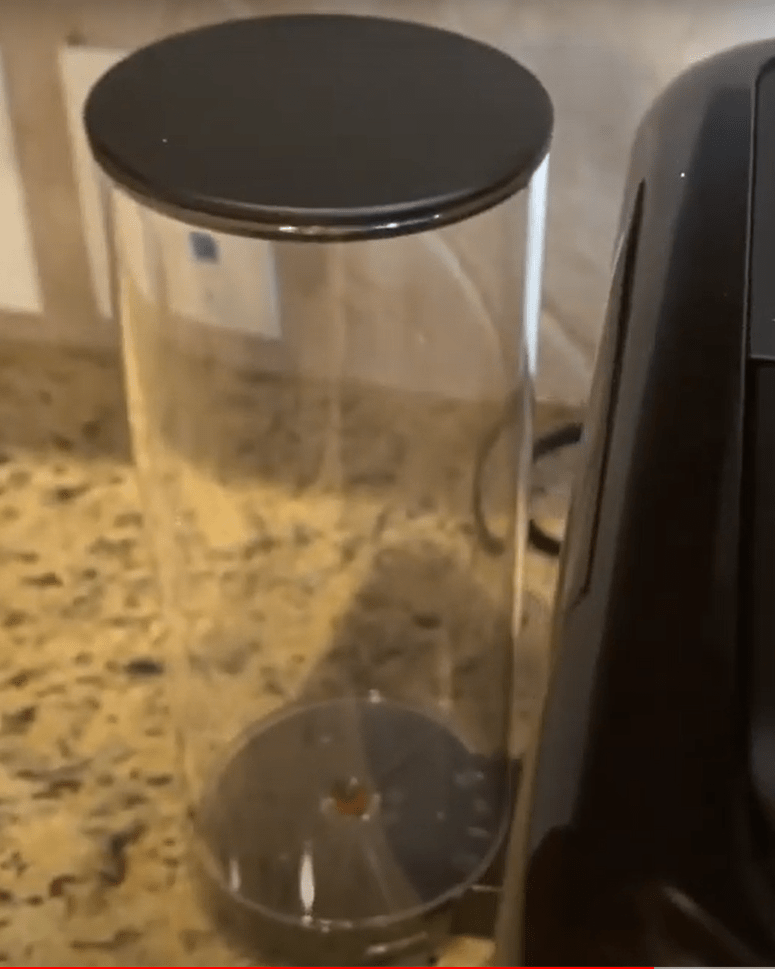 5)Capsule compatibility
Both machines are part of the Nespresso Original line which means they are compatible with all original line capsules either from NESPRESSO or other brands. You can also use Refillable capsules and fill them with your favorite coffee grounds.
You can use third-party capsules in these machines but make sure to check the quality before purchasing, as these capsules are not built well and may cause the needle to break inside the machine and void your warranty.
6)Quality of coffee
Both Essenza mini and Essenza plus produce excellent quality coffee.
You can expect the same quality of coffee from both Essenza mini and Essenza plus.
Also, you can try 16 different varieties of capsules to try different flavors.
Also, being part of Nespresso Original Line machines, other third-party Capsules are also compatible with both machines allowing you to discover your favorite flavors.
Guide about Nespresso intensity level. Capsule compatible with Your Nespresso machine model
7)Price &Value
Essenza Mini is the most budget-friendly Nespresso original line machine available in the market. If you also wanna buy an Aerroccino 3 for preparing milk-based drinks you can save up to 50 dollars in a bundle deal.
If you find this price tag quite expensive, a better way to look is to look at the daily cost of using Essenza mini at home vs. drinking coffee at the coffee shop.
I have made the table to make it quite easy for you to understand.
| | |
| --- | --- |
| Bundle with Aeroccino milk frother ($195 / 365 days) | $0.53 |
| Espresso Pod | $0.75 |
| Milk And Other Add-ins | $0.30 |
| Total Per Drink | $1.58 |
This makes a total drinking cost of making coffee. This cost is pretty less than spending 10x of it on Starbucks. If you regular spending money on buying a fancy drink, we believe you can save money by buying this machine.
On the other hand, the Essenza plus is almost 100 bucks expensive than the Essenza mini but it also offers some additional features.
Two additional coffee sizes(5 oz Americano and 6.7 oz Americano XL)
Larger water reservoir
Larger capsule container ( hold five additional pods)
Wireless connectivity
So it is completely your call to invest in a machine b, taking into consideration what kind of drink you want to brew a variety of features in both machine and user experience.
the additional feature in Essenza Plus compared to Essenza mini
Let's discuss some additional features in Essenza plus, which cost it quite more expensive than Essenza mini.
1) One-touch reordering system
In Essenza plus, you can reorder your favorite Capsules by pressing the one-touch reorder button on the machine.
All you need is to connect your coffee machine to a Wi-Fi network after downloading the Nespresso app and you will never run out of your favorite capsules.
2) Used Capsule container capacity.
Essenza plus provides a large used capsule container to provide you with great convenience. It can hold 11 capsules means you don't need to empty it after every use. This feature is extremely helpful when you are brewing larger no of cups, especially when you have visitors at your home.
The heat-up button allows you to reach the ideal temperature of brewing in 30 seconds.
If you need hot water for some other purpose such as making a cup of tea you can easily do it in Essenza Plus
4)Bluetooth & Wi-Fi connectivity
Install the Nespresso app on your smartphone and connect Essenza plus to Wi-Fi or Bluetooth; it will send you a maintenance notification. You can also change pre-programmed recipes according to your preference.
However, some customers have complained about the machine's Bluetooth connection being poor and failure to connect to a Wi-Fi connection.
5)Descaling Alarm
The Nespresso Essenza Plus also has a descaling alert, which serves as a reminder of the device's quality and maintenance. The amount of time it takes to descale your machine depends on the hardness of your water and how often you use it. The Essenza Plus includes a built-in LED that blinks to indicate when descaling is required.
Nespresso Essenza Plus vs Mini | Our verdict
Should you upgrade your current Essenza mini to Essenza plus (or other Nespresso machines)? This question totally relates to your interest
Whether you need Hot water on demand or not?
You want Americano that is smoother and less bitter than a shot of espresso and lungo
Do you need one-touch reorder and connectivity options?
If the answer is Yes, then you should go with Nespresso Essenza Plus. You can still make Americanos using any Nespresso machine. Just add hot water to the kettle. However, if you want an all-in-one solution, the Essenza Plus could be the best option.
Despite the additional features of Essenza plus, we'll recommend you choose Breville Nespresso Essenza mini. Essenza mini not only has a compact design and is lighter, but it also costs almost half the price of Essenza plus.
As far as talking about additional features in Essenza plus, like connectivity and a one-touch reorder system, I don't think it is of much value. You can still use the app to order your capsules and get your recipes without the need to have it directly connected to your machine.
Overall, Essenza Mini is a better option than Essenza plus.
Essenza Mini vs Inissia
Other than design, the practical functionality of both machines is almost the same. Nespresso Inissia features with 20% larger water reservoir, can hold 11 capsules instead of 6, and heats up 5 sec faster than Essenza mini.
We recommend you go with a machine that is budget-friendly.
Essenza Mini vs. Pixie
Other than design, there is some minor difference in the functionality of both machines. Essenza mini and pixie both can only prepare espresso and lungs. Pixie heats up 5-second faster, has a 20% larger water reservoir, and holds 11 capsules instead of 6 (means not to refill it again after every brew).
If you really don't care about design, we recommend you go with a machine that has a low price.
Most Frequently asked Questions
Is Essenza Mini noisy?
The Essenza Mini is one of the quietest Nespresso machines available. It's louder than a whisper, but it's nothing like the rumbling, spitting noises made by many other Nespresso machines.
Which Nespresso Essenza is best?
The Essenza Mini is the finest option if you only want espressos from your Nespresso machine and don't want to heat the water separately to prepare an Americano.
 What Does 19bar Mean?
The number represents the pressure used in espresso machines to drive water through coffee grinds. It extracts the coffee taste, oils, and fragrance when this happens throughout the brewing process. The result is a high-quality coffee with a delicious flavor and aroma discharged into your cup.
can I use other coffee pods for the Nespresso machine?
Yes, other coffee pods or capsules are made by companies other than Nespresso. They'll function fine with a Nespresso coffee machine as long as they're Nespresso compatible. Compatible pods from Starbucks, Hotel Chocolate, Real Coffee, Gourmesso, and more brands are available.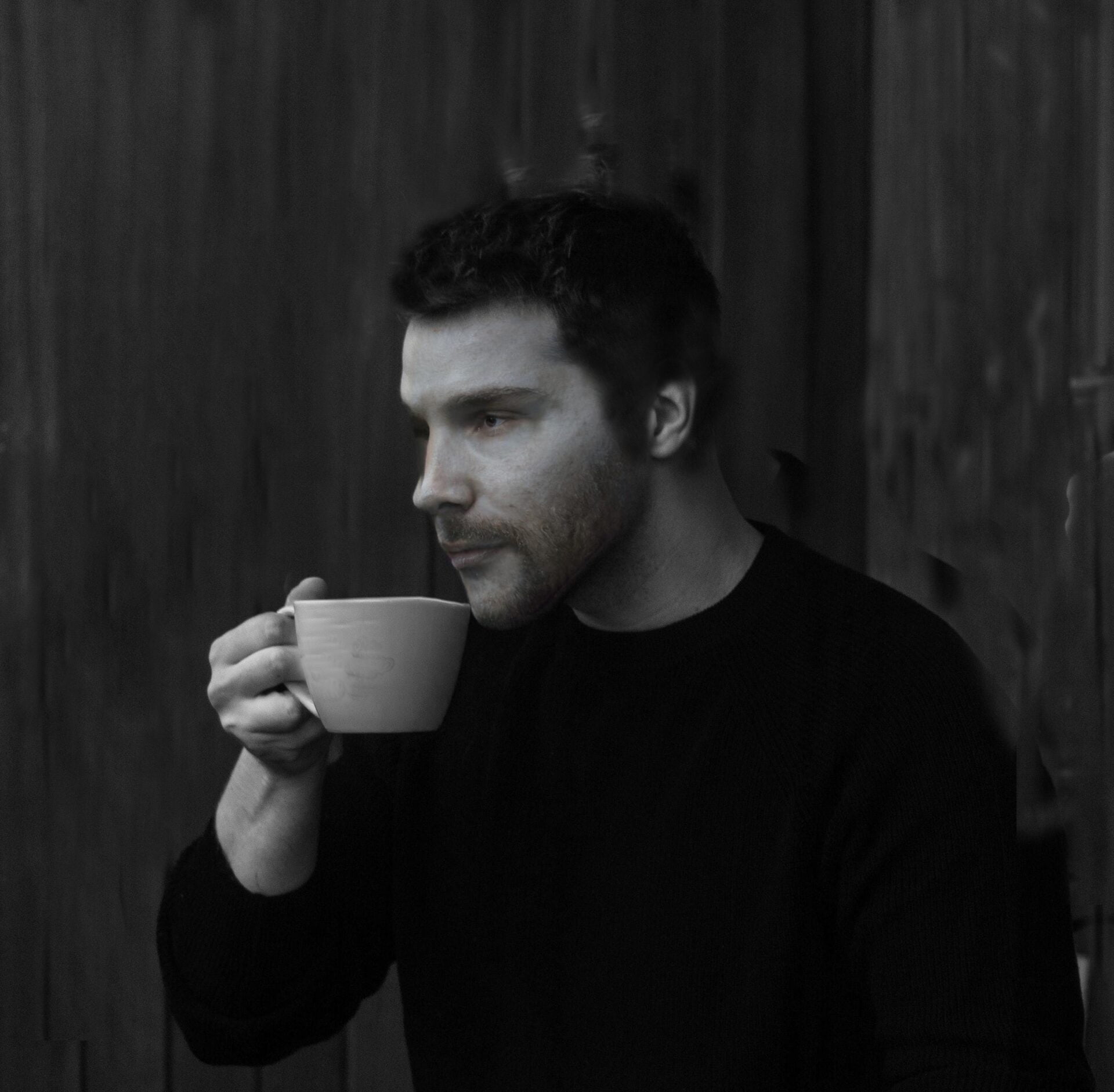 Hey,
I am Johny Morrisson! Founder of CoffeeAbout
My love for coffee dates back to my childhood. I love trying out different coffee machines and recipes.
As a coffee enthusiast, I decided to start my blog last year to provide users with useful information on brewing methods.
During this journey, I have discovered many new things and facts about coffee that I will share with you here.