Keurig coffee maker helps you brew your coffee by just pressing the corresponding button.
Keurig is one of the top-rated brands in the United States, providing good products, including espresso machines, especially k cup pods (single-serve coffee capsules).
One of the most popular Espresso machines of Keurig is the Keurig K575 which is one of Keurig plus Series Brewers. The new Keurig coffee machine, the 2.0, is the latest offering from this brand.
Keurig k575 has many built-in features that make it superior to other series models. These include a more extensive water reservoir, energy-saving mode, programmable settings, temperature settings, easy manual setup, and much more.
Keurig K575(Overview)
Keurig K575 is no longer available and replaced by a new ultra-stylish and more added extra features model, the K Elite Keurig model.
As Described Earlier, Keurig K575 is a new generation of the K cup series made By Keurig. What comes new in this model is improvement in functionality and processing.
Here is a brief overview of Keurig K575, which makes him more demanding and superior to other models
A more extensive water Reservoir usually 80 oz.
Programmable setting
Energy-saving mode
and strength setting
Multiple brew sizes
Larger touchscreen display
Removable drip tray
Dimensions of KEURIG 575: 13.2 (17.5 when open) x 13.63 x 10.5 inches.
Availability of 2 water filter
Presence of a digital clock
Features with maintenance alert
Also read: Keurig Supreme vs Supreme Plus
In this article, we discuss detail Keurig K575 Review in detail.
Design and Appearance
As far as design is concerned, there are two significant portions in which we are going in-depth detailing and exploring all factors associated with Design, e.g. Interior Design and Exterior Design.
These two factors are considered significant concerns from purchasing point of view because every buyer when buying something, keeps in his mind that the product he is going to purchase functions more than ordinary Secondly, it is always nice to get something that would fit into his kitchen interior perfectly.
Interior Design
Like other Keurig models, Keurig K575 consists of coffee pods. Needles penetrate through the top of the capsule, allowing hot water to pass through coffee beans and brew an excellent beverage for you.
Water Reservoir is more extensive than other models and is removable for easy water refilling. Keurig k575 has a built-in feature of two water filters, providing you with clean and pure coffee even if filtered water is not used.
Another feature is a removable drip tray which allows you to use the tall mug.
Exterior Design
Keurig K575 is relatively larger than another model. It is not a compact shelf coffee maker. This means you require a larger space in your kitchen for Keurig K575 because it doesn't fit in your kitchen cabin.
But you should not worry much about it because it does not look too bulky. This coffeemaker is sleek and simplistic, so you should not be surprised that the giant maker holds up too much space in your kitchen.
Appearance
A smooth platinum finish makes this model look quite expensive, but it doesn't.
The reality is it has a minimalistic design, with clean lines and smooth edges. It has a larger touchscreen display which forces us to avoid some bad features in this model.
Both the interior and exterior parts are made up of plastic; this may surprise some users, but on the positive side, plastic parts are sturdier and are more suitable for regular use.
One common drawback is that users might experience slight plastic flavour in beverages. It rarely happens to some users. It might be due to manufacturing flaws, and the Manufacture Company should notice this if they don't want to lose their customer.
Features of Keurig k575
 Keurig k 575 every time brew delicious, rich and smooth cup of coffee with the same quality you expected from Keurig
Temperature setting
Ks75 has a different temperature option, so it is ultimately your call at which temperature you want to brew your coffee.
Strength setting
 By strength setting option, you can alter the strength of the coffee drink.
Larger water tank
Keurig 2 has a larger water capacity of almost 80 oz. This feature facilitates you to prepare a drink of nearly 10 cups.
Besides larger size, the tank is also removable, which facilities refilling water whenever needed and ease the Cleaning. Keurig 2 has a built-in feature of interior nightstand light of several colours, which enable you to prepare brew without the need of overhead blurring light.
Brew sizes
Keurig 2 has featured different cup sizes. You can brew regular coffee using a K pod with cup sizes of 4, 6,8,10 and 12 ounces.
If you want to make a stronger and bigger cup of coffee in the range of 12 to 18onces, you can use an M cup pod.
Finally, a K-Carafe pod is available to brew a cup of coffee in the 22, 26 and 30 ounces range. You can almost brew of cup of coffee of a custom size.
Customization
What if you want to make stronger coffee? What if you're going to get more moderately warm? Then no problem. Keurig 2 has a built-in feature of customization.
You can alter the temperature and strength of coffee. Want to drink stronger coffee, then turn on the brew setting. It's doesn't matter how you brew your coffee the actual brew cycle take less than 1 minute.(k carafe take approximately 3 min)
Accessories
K375 comes with three significant accessories
Water filter handle and two water filter
Maintenance kit for cleaning purposes
Other option
 Apart from all these features, Keurig has numerous features that increase its demand like energy-saving mode, Built-in water filter, auto carafe mode, on-demand hot water and many more.
Performance and Functionality of Keurig K575
Let now discuss what Keurig 575 can perform and what services it can offer,
There are usually eight beverages brew size options (4, 6,8,10 or 12 ounces) or full carafe (22, 26 or 30 ounces)
Using a single-cup brew size cup, you can brew coffee for yourself or your family using a full carafe.
Keurig K 575 works with three capsule
K-cup capsules (4,6,8,10 &12 ounces)
M-cup (12 to 18 ounces)
K carafe ( 22,26 & 30 ounces)
The primary difference between them is the coffee quality, which indicates the strength and quality of your beverage. But you cants get the perfect Espresso SHOT, a more taste and delicious drink. You can alter the strength using a strength control setting.
Keurig K 575 has a built-in feature of temperature setting, which is a bonus point for all coffee lovers. You might probably be aware of how heating water influences the taste of the brew. There is no need for boiling water to brew coffee. All you need is to control the temperature setting of getting your favourite beverage.
Keurig k 575 also featured with fast coffee brew option. It hardly takes 2-3 minutes to heat water and 1 minute to brew a coffee. If you want a full carafe, you have to wait 2-3 min to brew the coffee.
Overall this machine is quite fast and is perfect for those who want to fix caffeine while brewing.
You can use the programmable carafe function if you need freshly brewed coffee. Just set the timer, placed a pod in, area a carafe below the dispenser, and go to sleep. Keurig k 375 will begin an automated brewing cycle every time you want it.
Coffee Taste
This is the most important review section because no matter how stylish your coffee maker looks, it is nothing but trash if it brews a bad beverage.
Honestly speaking, k 575 brews great coffee. But you don't hope to get a perfect Espresso shot beverage. The reality is that it is not an espresso machine, but it is definite brew amazing brew that smells great and has a smooth and tasty flavour.
Keurig k 375 is fast, convenient and easy to use for that coffee maker who wants to brew coffee fast. The machine heats up fast and brews coffee in few minutes.TO need a full carafe, you need to wait for approx. 4-5 min that is quick too.
Cleaning and Maintenance
After brewing coffee, Cleaning is a part that mostly we don't want to do. But fortunately, not in the case of Keurig k 375, you can do cleaning with much ease.
For regular cleaning, you need to wipe the exterior part with a soft, damp cloth. For removing coffee stains, damping the cloth in soapy water helps in getting rid of spots.
Both The water tank and drip tray are removable, which means you can rinse them regularly with water.
You may also need to clean the needle that dispenses hot water to the coffee pods. The good news is that the machine is equipped with a special tool to do this. It fits perfectly into the pod holder, and you have to lower the handle several times to clean the assembly inside the needle. Then run a hot water cycle, and that's it.
Descaling is scary because it indicates the taste of coffee and the durability of your machine. Descaling is quite easy; all you just need to fill the water tank with a special type of descaling solution (or a mixture of water and white vinegar if you're looking to save a dollar or two). Then start a cycle without inserting the coffee pod. To flush the system, perform a few more water cycles after filling the tank with clean water. It's not that complicated. It might take 30 minutes to complete the process.
What you like in Keurig k 375
Here are some advantages of Keurig k 575 which you like
Budget-friendly
A larger tank that has the capacity to make 10 cups before refilling
Easy to use, efficient and most important is operating fast
Customization option to brew the coffee of your desire
Larger touchscreen display and provide hot water on demand
Coffee tastes delicious
Feature with built ink pods to brew single cup but also K carafe to brew coffee for family
Having a choice of using either capsule or fine ground beans
Things you don't like
Some users complain about the noisy brewing experience, but fortunately, this drawback is overcome in the new Keurig model Keurig newly launched model K-Elite using quiet brew technology.
If you choose to go with a capsule, you can only use branded Keurig capsule, which is quite expensive, costing around 70C per capsule. Unlike other models, the Keurig 2.0 has a sensor built that prevents users from using other branded capsules.
The Keurig sensor basically read out the code on the tag. You just need of tricking the machine into thinking that it brews a Keurig compatible pod. Once you have used a Keurig capsule, cut off the top of the capsule and then cut the strip in contact with the sensor. Place a piece of scotch tape on it (sticky side up). Once the cover is closed, the card will attach to the reader/sensor. It will now consider any capsule a Keurig brand capsule and should work fine with any coffee pod.
Note
According to Keurig Guideline
Keurig Company doesn't recommend you to choose this method. If anything goes wrong, a company with not refund your warranty.
Tips to get more out of Keurig
Regularly clean up the machine.
Make sure to descale the machine regularly.
Always follow the manual instructions given by the manufacturer.
You fine ground beans that have been grounded within few hours to make the perfect brew
Make sure to use the filter provided; otherwise, use filtered water to prevent the buildup of a contaminant in tubes.
Also read: Keurig Slim Vs Mini
Final thought
  This machine is ideal for those coffee lovers who want to make good tasting coffee without making a mess.
Keurig k375 gives you full brew control, and you can handle it without going beyond basic knowledge.
We highly recommend this machine to all coffee makers because of its lightning-fast speed, especially in making an entire pot of coffee. This machine provides you with everything and a bit more besides.
Anything you want to share, do comment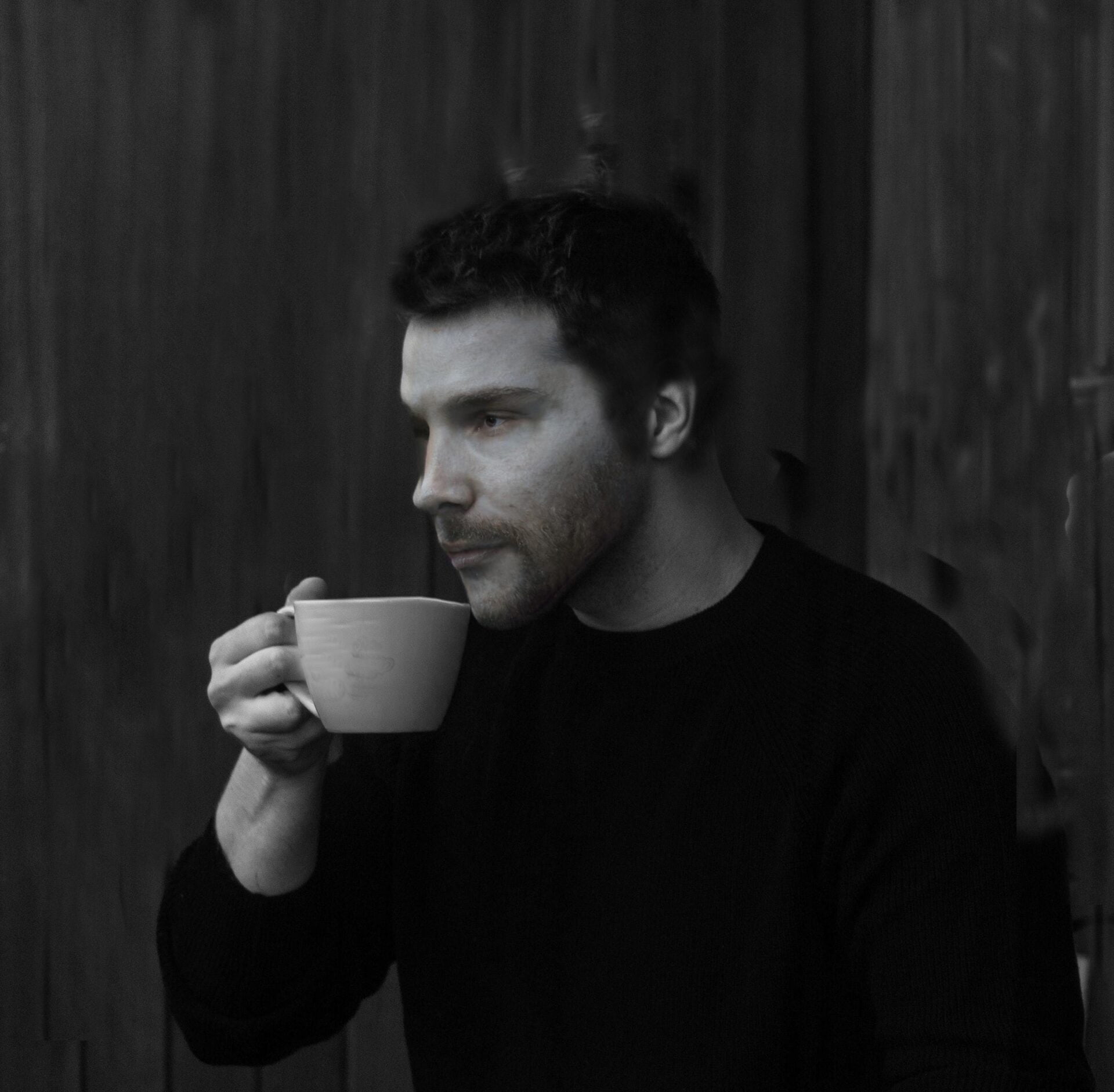 Hey,
I am Johny Morrisson! Founder of CoffeeAbout
My love for coffee dates back to my childhood. I love trying out different coffee machines and recipes.
As a coffee enthusiast, I decided to start my blog last year to provide users with useful information on brewing methods.
During this journey, I have discovered many new things and facts about coffee that I will share with you here.