Have you ever tried French Vanilla Coffee in some fancy restaurant that tastes very appealing to you, and you wish how good it will be if you get that type of coffee drink in the morning every day?
But this Vanilla Coffee seems very expensive because the restaurant is demanding a very high price for that Coffee and you might have thought that you can never make this type of Coffee at your home ever.
Why spend a lot of money to enjoy this tasty Coffee at fancy restaurants when you can make that French Vanilla Coffee at your home with minimal cost? You can easily pump up the taste of your everyday Coffee with this simple recipe.
What is French Vanilla?
Vanilla Pods are mostly grown in France, so Vanilla Coffee is mostly referred to as French Vanilla Coffee. But that doesn't mean to make French Vanilla Coffee creamer you have to get Vanilla Pods from France. You can also find good Vanilla Extract in any Super Store in your city. That's all you need to make a French Vanilla Coffee Creamer.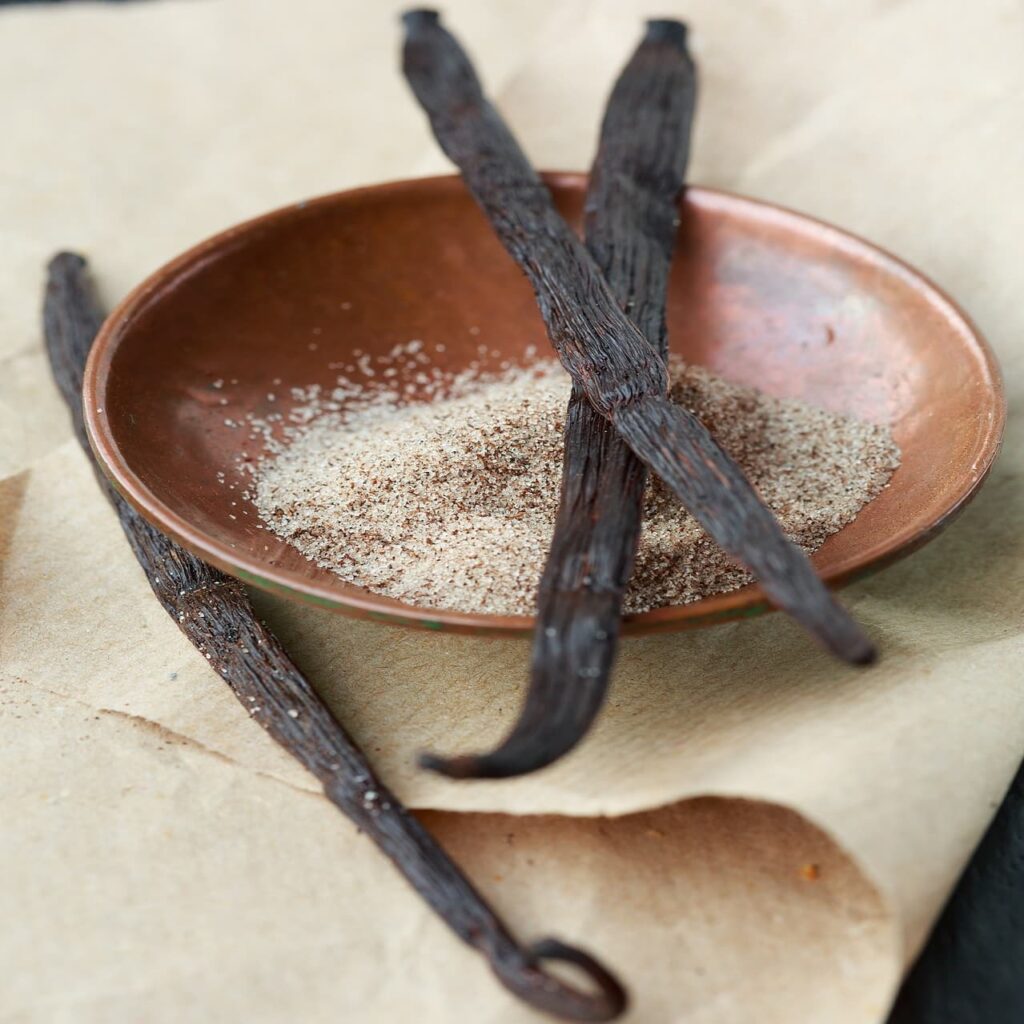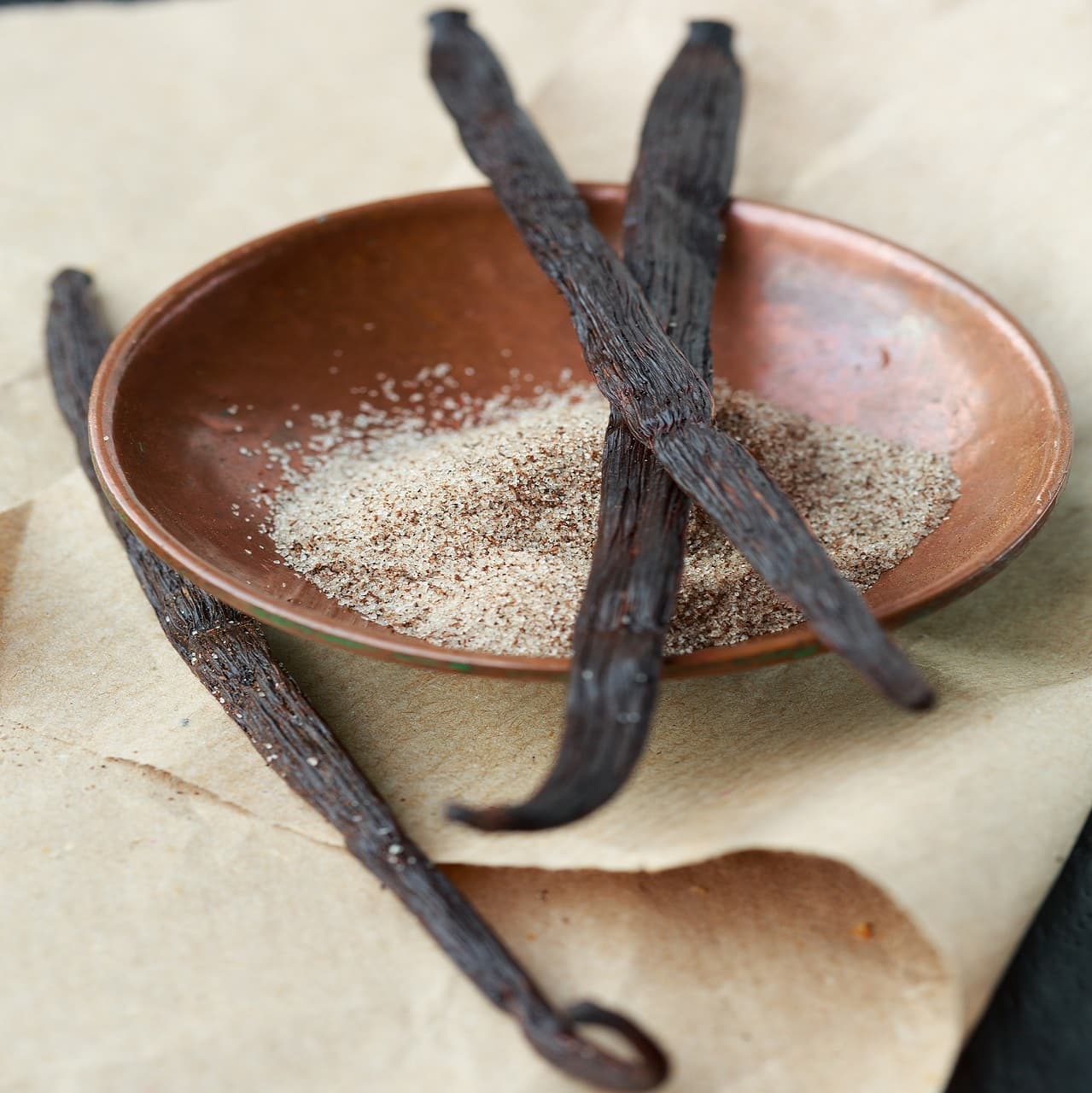 Also Read: How to brew coffee without a coffee maker?
How to make French Vanilla Coffee Creamer?
You can easily find a bottle of French Vanilla Coffee Creamer at your nearby Super Stores. But in my opinion, making Vanilla Creamer at home is a more suitable option because of the following two reasons.
One is that all bottled and canned foods are processed to some extent, and they contain preservatives that allow them to stay fresh for a longer time. Obviously, these preservatives are not natural and affect human health.
The second reason is that the Coffee Creamer I made at my home is more delicious than that available in Super Stores.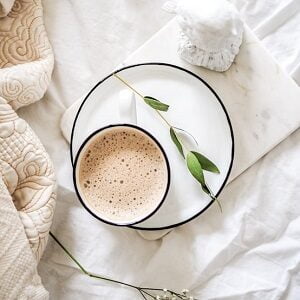 Print Recipe
French Vanilla Coffee Creamer Recipe
After trying this Rich and Creamy French Vanilla Coffee, you will regret why you didn't know this recipe earlier.
Ingredients
500

mL

Milk

You can use any type of milk, which could be fresh milk, bottled milk, or low-fat milk. It's totally according to your taste and preference

500

mL

Sweetened condensed milk

You can also dairy-free version of condensed milk if you avoid fats. It is really important as it adds sweetness to the Creamer.

1-2

tbsp

Vanilla Extract

1

piece

Fresh Vanilla Pod

Slice it into two pieces
Instructions
Add milk, condensed milk, and the Vanilla Pod into some Sauce Pan and heat them slowly

While heating, mix them gently with the help of some Ladle.

When the bubble appears, remove the mixture from the heat source.

Add 1 or 2 tablespoons of Vanilla extract to it.

Allow the mixture to cool for some time, and then put it in the fridge. Make sure to use an air-tight jar or jug to store it in the fridge if you want the creamer to stay fresh.
Cheers! Your French Vanilla Coffee Creamer is now ready, and you can use it in both Cold Iced Coffee and Hot Coffee. Once you have made this Creamer you can use this for 6 to 7 days.
What is Caffe Misto? A delicious Starbucks home recipe
french vanilla iced coffee recipe
Iced Coffee is the most heavenly drink for Coffee lovers in summer. I know all Coffee lovers prefer Hot Coffee. But during hot summer days, sometimes you don't even want to look at hot drinks because of the heat outside.
In that scenario, Iced Vanilla Coffee is the best drink you can have to beat the heat and as well as fulfill your lust for coffee.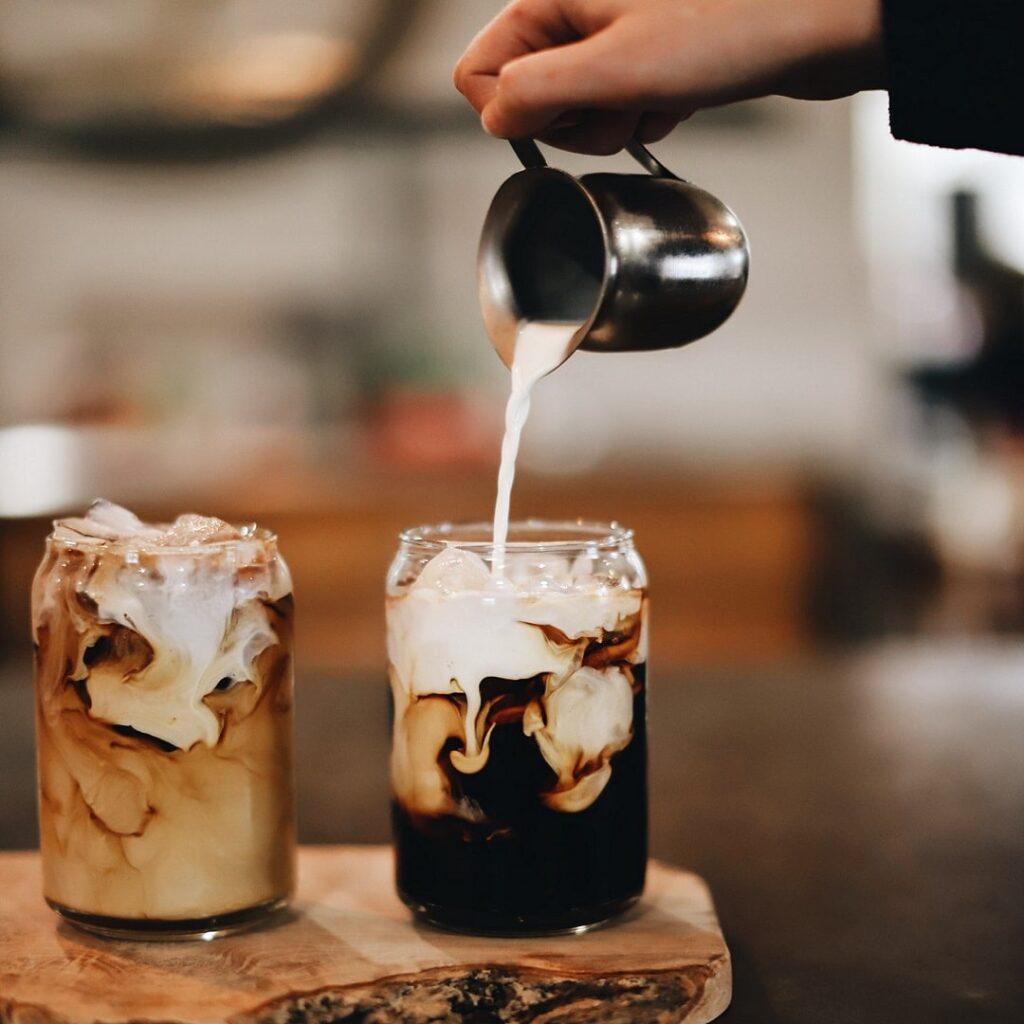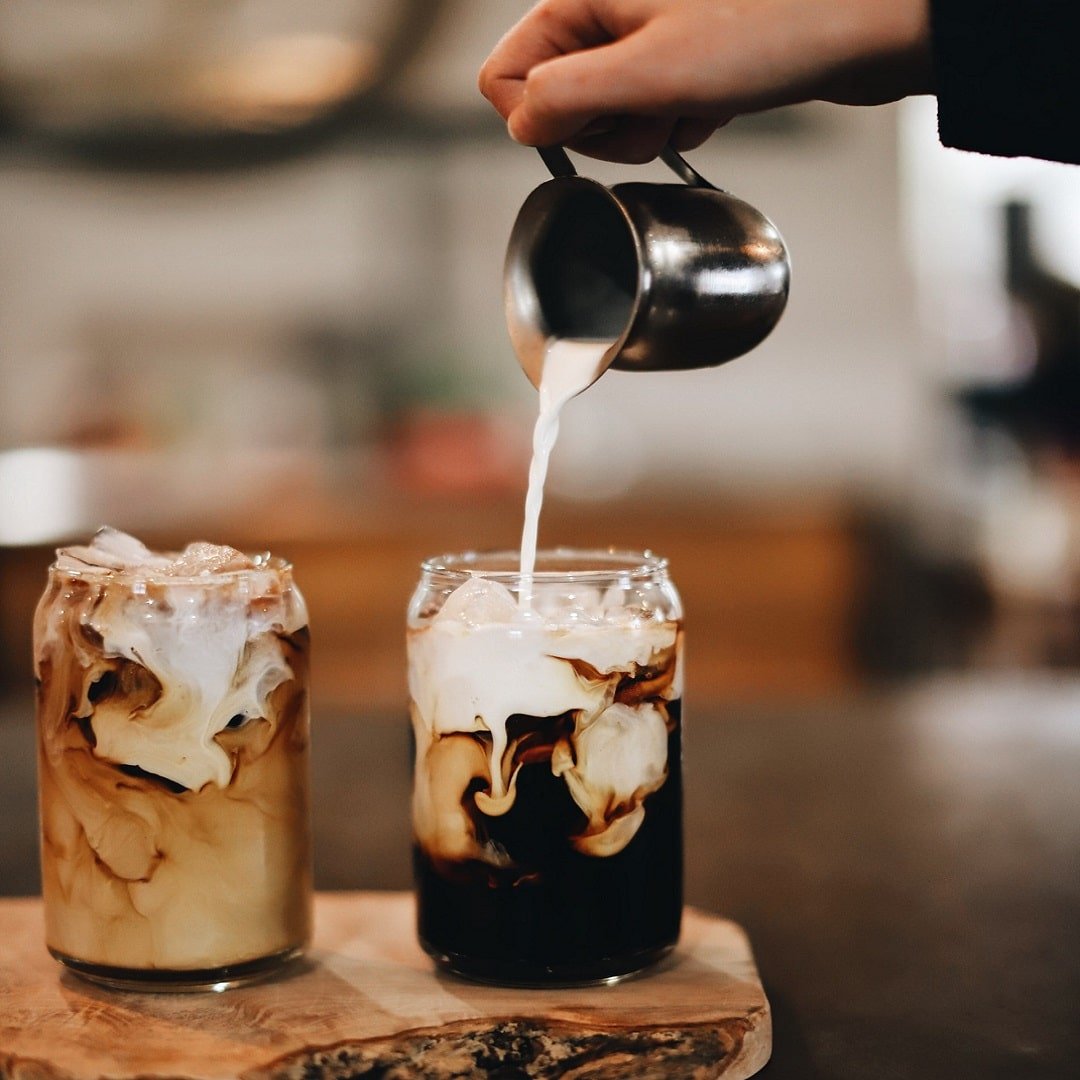 Recipe
Once you make this Iced Vanilla Coffee Latte at your home, I bet it will become your addiction, and you will make it every day. You have to follow the below instructions to enjoy this delicious drink.
First, brew a jug of coffee, and allow the brewed coffee to reach room temperature.
Add the French Vanilla Coffee Creamer to the Brewed Coffee according to your taste.
Fill the cups almost 1/4th with the crushed ice and add the above-prepared mixture to the remaining cup.
Instead of simple ice, you can use coffee ice cubes. It will make your drink more delicious as the Coffee will not get diluted by the water.
Your delicious Iced Vanilla Coffee is now ready to serve. You can also add some nuts, chocolate syrup, cinnamon, coconut, or more cream at the top to make it fancy. After trying this Latte, I guarantee that you will forget the taste of all the famous coffee shops.
Hot Vanilla Coffee Recipe
I wonder what kind of people don't like to have coffee for breakfast. Sometimes you get fed up with the same hot brewed coffee, and you want to have something new.
In that case, you might like to have Vanilla Coffee with your breakfast. And in cold winter evenings, this coffee will be there to warm you up.
You just need to follow the mentioned steps to enjoy this heavenly hot drink, adding more flavor to your breakfast.
Brew coffee with whatever method you like (French Press, Americano, Drip Machine, Pour Over, or whatever).
Add 2 to 5 spoons of French Vanilla Coffee Creamer (already prepared) into it. Also, add some amount of milk (if you like).
Enjoy your drink
You will surely enjoy this Vanilla Coffee as it has different unique tastes and will surely make your day.
---
Final Thoughts on French Vanilla Coffee
I hope this article will help you to make French Vanilla Coffee at your home. No matter it's summer or winter, you can add more taste to both hot and cold coffee.
French Vanilla coffee is a deliciously flavored coffee that is perfect for those who enjoy a sweeter, creamier coffee experience. With its smooth and mellow vanilla taste, this coffee is a great alternative for those who find regular coffee too strong or bitter.
The added sweetness of the vanilla flavoring makes it an ideal coffee to pair with a biscotti or a sweet pastry.
---
FAQs
Is French vanilla a strong coffee?
French Vanilla coffee is not considered a particularly strong coffee, but it can still provide a satisfying and flavorful cup of coffee for those who prefer a milder and sweeter taste.
In fact, the strength French Vanilla coffee mainly depends on the brewing method and the type fo coffee beans used.